Welcome to the Emigration Destination Guide for emigrating to Andorra here at emigrate.co.uk.
Immigrating to Andorra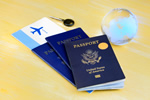 Andorra is one of the most beautiful places in the world that you can visit. Because of this, many people do not only wish to visit the country, but also to work and stay there for a long period of time. Migrating to Andorra can be made possible by getting the necessary residence and work permits. There are a number of requirements that...
Latest Andorra Emigration News: