Mexico – What's It Like?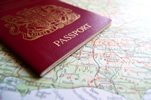 Mexico – What's It Like?
Today, The Foreign and Commonwealth Office lifted its ban on non-essential travel to Mexico. It's been in the news recently for all of the wrong reasons, but what is it actually like??
Although it is commonly known as Mexico, the full name of the country is the United Mexican States. This vast country has an intriguing history that dates back thousands of years. Mexico is bordered by the United States of America, Guatemala, and Belize. Parts of the country lay along the Pacific Ocean, Caribbean Sea, and the Gulf of Mexico. In all, Mexico covers approximately 2 million square kilometres making it one of the largest nations in the world.
Because the country is so large and consists of 31 different states, it is hard to summarise what the country is really like. In order to get a true taste of Mexico, it makes more sense to pick some of the larger cities in the country and examine what each one has to offer. Some of the cities attract tourist from all over the world while others are less than desirable places to be.
The first city that we should take a look at is Mexico City, the capital of the country. More than 20 million people call this city home which makes it the third most populated city in the world. Only Tokyo, Japan and Seoul in South Korea, are larger cities. It is also interesting to note that Mexico City is considered a federal district and is not part of any of the states that make up the country.
Those that visit Mexico City will find that there is plenty to do in this particular area. There are clubs and restaurants that vary greatly in style so that just about anyone can find something to suit their needs. This area only experiences two seasons which are differentiated between the dry and rain. Much to people's surprise, temperatures can get quite cold here. Although Mexico City is generally considered to be a safe place to visit, it is always best to use caution here because it is a large metropolitan area.
One of the most popular places where tourists head in Mexico is Cancun. This city lies along the Caribbean Coast and offers holidaymakers beautiful clear water and a relaxed atmosphere. This beautiful city is no accident though; the Mexican government actually planned for this area to be developed for tourists.
For anyone wishing to visit this area, you might want to avoid the months between June and October. Due to the positioning of the city it is susceptible to hurricanes. These months are also very hot in Cancun and tourist season is considered to be from December to April when temperatures are milder.
Another popular beach town in Mexico is Puerto Vallarta. Located on the opposite side of the country, vacationers will enjoy the Pacific Ocean here. The months to avoid are between July and September when conditions are hot and humid and the threat of monsoons is very real.
Even though Puerto Vallarta is well known for being a luxurious place to visit, this city still maintains the charm of Mexico. You will find old streets made from cobblestone and some of the most beautiful beaches in the world here. In the distance you will also see the Sierra Madre Mountains.
One place you might want to avoid if you are considering a trip to Mexico is Tijuana. It is located close the southern border of the United States and is well known for the crime that plagues the area. Many countries warn their citizens about travel to this area because there is crime that varies in degree. With that being said, there are around 4.5 million people that do live there.
There are several reasons that people choose to head to Tijuana. The housing in the area is very affordable and the temperature is fairly mild throughout the year. Although Spanish is still the primary language in Tijuana, English is also widely spoken here which is useful for tourists.
An area in Mexico that is quickly growing in popularity is the Mayan Riviera. It is located in the same general area as Cancun in the southern region of the Yucatan Peninsula. There are several popular tourist areas included in the Mayan Riviera such as Playa del Carmen, Tulum, and Puerto Aventuras. The beaches here have beautiful white sand and clear oceans to swim in. There are plenty of water sports to take part in while visiting this area in Mexico including excellent snorkelling and scuba diving.
If you want to take a look back at the history of Mexico, check out the city of Chichen Itza which became a World Heritage Site in 1988. You can find some incredible Mayan ruins here and tourists from all over the world travel here just to see them. Sometime during the 16th century this area was abandoned by the Mayans and the jungle swallowed up the buildings for many decades. It has only been within the last 100 years that these buildings have been excavated and this still continues to this day.
Behind Mexico City, Guadalajara is the second largest city in Mexico. The city is rather laid back although there is plenty of congestion if you happen to find yourself travelling during their rush hour. The city sits at a higher attitude which helps to contribute to its milder climate. In the summer you can expect a decent amount of rain to fall but the rest of the year sees very little rain at all.
Guadalajara has really prospered in recent years thanks to its growing electronics industry. A number of electronics companies like IBM, Hewlett Packard, Intel, and General Electric all operate facilities in and around this area.
Clearly Mexico has a lot to offer. Depending on where you are at you could be enjoying a beautiful day on the beach or exploring ancient Mayan ruins. If you prefer more urban areas, there are plenty of these in Mexico as well. Because of the various climates found throughout Mexico, it is easy to find one that will accommodate your needs and travel schedule which makes this country a very interesting place.