Emigrating to Paraguay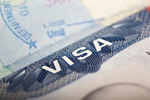 Emigrating to Paraguay
The immigration rules in Paraguay are just quite simple and uncomplicated.  Because of this, relocating to the country is also fairly easy. Generally, immigrants to Paraguay gain entrance to the country as tourists, which authorizes them a stay of up to three months. During this time, you can apply for a residence permit if you wish to stay in the country for a longer period of time.
To apply for a residence permit in Paraguay, you would only have to submit a set of documents that should be authenticated by the Paraguayan General Consulate in your country of origin.  Among these documents are a certificate of conduct of the police that is not older than three months and a passport that should have a remaining validity of at least six months, among others. The authenticated documents should be translated into Spanish by a translator holding a license as such.
Normally, applications for residence permits are approved upon the presentation of complete documents and then a temporary residence permit or Residencia Temporal of five years is granted. If you already have this card, you must apply for an identity card or the Cedula de Identidad, which is the most essential document that you must have in Paraguay. After the expiration of the five-year permit, you can apply for a permanent residence permit for which you will have to submit the same documents and a certificate of conduct from the police of Paraguay. The permanent residence permit has a validity of up to ten years.