Emigrating to Zimbabwe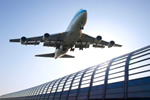 Emigrating to Zimbabwe
If you are planning to migrate to Zimbabwe, then you should know that you will not be able to enter the country with the intention of living there for more than 12 months, unless you hold a valid immigration permit. This permit will authorize your stay in the country for more than 12 months.
There are several types of residence permits, and these include residence permits for dependents, residence permits for investors, indefinite or permanent residence permits, and resumption of residence for former permanent residents.
Resident permits for dependents are those issued to persons below 18 years of age. They are also granted to retirees who are not seeking to gain employment but are coming to live with relatives who are permanent residents in Zimbabwe.  The relatives should show proof that they have adequate financial means to support themselves and the addition to their families.
Meanwhile, a person who intends to establish a business in Zimbabwe by investing equipment and offshore capital that amount to US$100,000 in a joint venture with a partner from the local scene is eligible to get an Investor's Residence Permit.
If you are a person who has lived in Zimbabwe for a continuous period of five years by the virtue of a work permit or a dependent's residence permit, then you will qualify to apply for permanent residence in the country.
So, if you are really bent on living in Zimbabwe permanently, then you should look into what sort of residence permits you should apply for. You can ask questions about your intended application at the local immigration offices.