Emigrating to Vietnam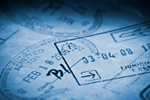 Emigrating to Vietnam
There are certain countries whose citizens can visit Vietnam without entry visas and these include most Asean countries, Japan, Korea and Scandinavia. Their visits are valid for a period of 30 days. Citizens from all other countries must secure an entry visa before they depart or else get a pre-approved entry visa that could be given to them before they leave for Vietnam. Issuance of visas can be done at the international airports in Vietnam.
However, it is best that you secure your entry visa before you enter Vietnam. You can do this by going to the Vietnam embassy or consulate in your residence country or anywhere else abroad, where your valid passport will be stamped. You must do this before your trip to Vietnam. However, you can also go to the website vietnamstay.com to get your entry visa if there is no Vietnamese embassy near you.
If you are in Vietnam for business or professional purposes, which will exceed more than three months, then you need to secure a work permit. You can apply for this permit, once you have arrived in Vietnam using a multiple entry business visa. The work permit that will be issued to you will be made to match the employment period stated in your labor contract. The maximum period for this is three years and this could be extended once only.
Should you need to stay in Vietnam for a longer period of time, you can go on renewing your multiple-entry visa after every six months or you can also opt to secure a temporary residence permit card. This card is valid for a period of 12 months. The declaration form for your resident permit is among the documents needed for the application of the card.