Emigrating to Ukraine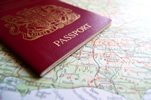 Emigrating to Ukraine
For a foreign national to gain entry to Ukraine, he or she must have a passport that is valid for at least three months beyond the intended period of the stay as well as documents and tickets for his or her return trip or onward travel. It also involves the need of securing an appropriate visa, except for those coming from countries that do not need an entry visa into Ukraine.
Foreign nationals from countries that require no visa to enter Ukraine can stay in the country for a period of more than three months provided that the passport is registered with the local agency for internal affairs. This is also the same for other foreign nationals, although those bearing visas will only need to have their passports registered for a stay of more than 6 months. If these nationals intend to relocate to Ukraine by virtue of their employment, then a written application from the foreigner and his employer must be submitted to the local agency no later than three days before the expiry of the duration period of their stay. A registration stamp on the national's passport will be made proof of the extended registration and this will already serve as the residence permit.
Employers of foreign nationals in Ukraine must secure work permits for their recruits. These work permits are issued with a validity of only one year or this can be renewed upon expiry. There is no limit as to how many years you can stay in the country for employment. However, if you are an employee of a representative office of foreign companies employed abroad or you are a private entrepreneur in the country, then you are not required to get a work permit. A foreign national who already has a permanent residence status in Ukraine does not need to get a work permit as well.