Emigrating to UAE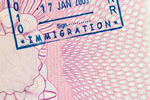 Emigrating to UAE
The Immigration Authority of the United Arab Emirates or UAE has a ruling that requires all entrants to the country to obtain entry visas. This rule exempts those who are natural-born British nationals, those who belong to countries that are members of the Gulf Cooperation Council or GCC and those from Western Europe, Canada, USA, New Zealand, Australia, Brunei, Malaysia, Japan, Hong Kong and Singapore.
If you have landed a job in the UAE, it is the employer who will handle the arrangements for your employment visa. The formalities that accompany the getting of the visa will also have to be fulfilled by your employer. The employment visa will entitle you to become a UAE resident for as long as three years and this can be renewed right after it has elapsed. This will also allow you to sponsor your wife and children to follow you to the UAE as long as your monthly income is Dhs 3000 with accommodation and 4000 without or more.
An employee can also enter the UAE by virtue of a visitor visa. Once you are in the country, you can convert this visa to an employment or residence visa as long as you can fulfil certain conditions set by the immigration authority. It has to be noted that in the UAE, a woman does not have the right to sponsor her spouse or children for residence visa. This is even if she earns the salary stipulated in immigration rules or more. Only a woman teacher, doctor or nurse has the right to do this.
No medical certificate is required for you to enter Dubai, which is a member country of the UAE. However, it is still best to check for any change to the rules before your depart for the country.