Immigrating to Tanzania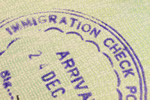 Immigrating to Tanzania
All foreign nationals who intend to live in Tanzania whether for work or business or for any other purposes acceptable to the government of the country are granted residence permits. There are three types of residence permits, and these are the Class A, Class B and Class C.
The Class A residence permits are for foreign nationals who are self-employed or those who are classified as investors. The Class B residence permits are for foreigners who are holding jobs and possess skills or qualifications that are not readily found in the local job market. The skills and qualifications that these applicants possess should preferably point towards occupations of highly technical nature. Foreign employees in Tanzania holding Class B permits are asked to submit an immigration form termed as the "Return on employment of Non-citizens" every year. These employees are recommended to stay with only one employer for the entire duration of their contracts. They should also complete an understudy program for the positions that they are filling. This is so that they can be taken over by local people in accordance with the localization policy of the country. Meanwhile, the Class C permits are for other classes of foreign nationals like students, missionaries and volunteers.
It is the Director of Immigration Services in Tanzania that holds the power to issue residence permits to foreign nationals. Those residence permit applicants who are not satisfied with the decisions meted by the Director can file an appeal before the Minister for Home Affairs when they are not residing in Tanzania.  Submission for residence permit applications must be done while the applicant is away from the country.