Emigrating to Singapore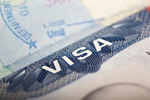 Emigrating to Singapore
If you wish to become a permanent resident of Singapore, you can become so if you obtain an Entry Permit. These entry permits are given to those who are labelled as Singapore Permanent Residents or SPRs.
There are a number of categories that foreigners should belong to before they can be seen as eligible to submit their applications to become SPRs. These are the spouse and unmarried children below 21 years of age of a Singapore Citizen or SC or an SPR; an SC's aged parent or parents; P, Q and S work pass holders; and, investors or entrepreneurs. The procedure for the application of entry permits calls for the personal submission of your completed application form along with the documents required by the Permanent Resident Services Centre in Singapore.
Residents of Hong Kong who have satisfied certain guidelines set by the Singaporean government can also apply for permanent residence. This is done through submitting applications through the SMC Management Consultants Pte Ltd in the country. You can also apply for an in-principle approval for permanent residence through this company if you are a foreigner from outside of Singapore who wishes to study, work or live in the country.
The fee for an Entry permit to Singapore is S$100 while the fee for a Re-Entry Permit is S$10 per year. For those foreigners who require a visa, the fee is S$20 per issuance. The processing time for an application is within three months.  Applicants will be informed if their applications are approved or rejected via mail, making it necessary for applicants to inform the necessary agency of any address changes.