Emigrating to Peru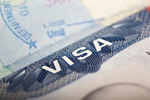 Emigrating to Peru
There are many ways in which you can gain entry to Peru and being a business visitor is one of them. All business visitors to the country should acquire a business visitor visa before entering. This is unless he or she is from a country that has a special agreement with Peru that stipulates otherwise. A business visitor should hold a business visa and should only limit his or her activities to the purpose of visiting the country. While the period of stay of a business visitor usually depends on the discretion of the Consulates and immigration officers, typically, the validity of most business visas is up to 90 days.
You can also enter Peru by virtue of an employment visa. There are two major kinds of Peruvian work visa categories and these are the Residence Visa and Work Permit or the Carne de Extranjeria and the Worker of a Foreign Company Visa. The former is for intra-company transferees as well as new employees who are transferred to an affiliated Peruvian company, while the latter is for workers who will be performing and providing services right at the location of a client site.
For the Carne de Extranjeria, a Peruvian corporate sponsor must be the one who prepare the application for the work permit on behalf of the prospective employee. It is to be noted that once approval of the application has been done, the employee will be based in Peru by virtue of a Labor Contract that is to be executed with the Peruvian company where he or she is meant to be working. Because of this, the employee's name must be reflected on the Peruvian company's payroll.