Emigrating to Nepal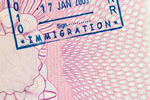 Emigrating to Nepal
There are different visas that you can secure if you want to gain entry into Nepal. The visa categories include diplomatic visas for the diplomats and foreign consulars as well as official, tourist, non-tourist, study, business, residential, non-residential and transit visas.
If you are a foreign national who has already gotten the approval to work for remuneration in Nepal, then you should get a non-tourist visa. You can either work for a company, firm, association, enterprise or industry that is located within the Kingdom of Nepal. You will also be categorized under the group of people who should get a non-tourist visa if you are a foreign national who has been married to a citizen of Nepal. In this case, you will have to present a certificate of marriage registration. You should also get a non-tourist visa if you are person of Nepali origin who hold a foreign passport and intend to visit relatives in the country.
If you intend to live in Nepal because you are a spouse or a dependent of a permanent resident there, then you should get a residence visa. If you are a person who is capable of contributing to the growth of Nepal socially, economically or culturally, then it is possible that you will be issued a residence visa. Whether you are a foreign national who intends to live in Nepal without carrying any kind of business whatsoever or you intend to invest in the country with the amount of at least one million US dollars, you are also eligible for a residence permit.
Applications for visas are to be made before the Royal Nepalese Diplomatic Missions or Embassies located in most countries outside Nepal. In the country, applications can be done before the Department of Immigration.