Emigrating to Mexico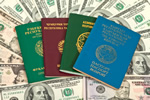 Emigrating to Mexico
The different kinds of status pertaining to foreign immigration in the country of Mexico are governed by the country's General Law of Population. This law also sets out the rights and obligations of foreign nationals when they are in Mexico.
Generally, Mexico welcomes all foreign nationals for a period of time, especially if it is to take part in non-remunerative activities like holidays. However, remunerative visits or longer stays in the country, especially those going beyond an 80-day period, are also allowed. They need special permits from the Mexican Consulate though.
There are two kinds of permits that are issued by the Mexican Consulate and these are the non-immigrant and the immigrant permits. The non-immigrant permits are for those who just intend to visit the country for a specific purpose, after which they will immediately leave. The immigrant permits, on the other hand, are for foreign nationals who would like to live in Mexico, either for a short term only or for the long haul.
You should take note that in Mexico, you don't have to relinquish your original citizenship to be accorded the status of full residence. The full resident status in the country entitles you to enjoy all the rights and benefits that are given to a Mexican national. If you have this status, you can live in Mexico, work and claim state benefits. But, of course, you would have to pay taxes as well. The only thing you cannot do is vote in the Mexican elections. There are also certain prohibitions as to the work that you can do so you have to make sure your work do not fall into these categories.