Emigrating to Luxembourg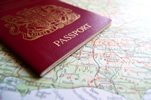 Emigrating to Luxembourg
It is interesting to note that the immigration policy in Luxembourg is still based on the legislation passed in March of 1972. This law does not pose a distinction between highly-skilled and semi-skilled or unskilled workers.
Based on the 1972 law of Luxembourg, foreign workers who either cannot apply for a work permit or renew it in their own capacity can only be sponsored by their employers. To be able to bring a foreign employee into the country, an employer should prove to Luxembourg's labor administration that he cannot find an EU citizen who can fill the position. In addition to this, an estimated amount of 1,500 euros should be deposited as bank guarantee by the employer for every non-EU worker that he employs.
Luxembourg's law passed in 1972 was intended for those workers who come from non-European Economic Community (ECC) member countries. This meant that the law primarily affected the workers in the country that came from Portugal since this country only became an EU member in 1986. But for the fact that Portugal is already an EU member state and most of the foreign workers in Luxembourg come from nearby countries, the 1972 law now only applies to a small number of foreign employees who are working in the country.
Luxembourg still has no official legislation that permits the entry of the immediate family members of non-EU employees in the country. The Ministry of Immigration in Luxembourg exercises significant discretion, and it is responsible for deciding who they want to let into the country. Mostly, their decisions are made on a case-to-case basis.