Emigrating to Kenya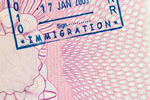 Emigrating to Kenya
All persons who wish to enter Kenya should have valid passports or other travel documents that include a Seaman's Discharge Book, which are acceptable to the Kenya government. However, passports that are issued by the Taiwanese government are not deemed as valid travel documents. An immigrant pass or permit is also required for entrants to Kenya except for those exempted of this requirement.
A visitor's pass is issued to a bona fide entrant to Kenya upon his arrival at a port of entry. This pass is valid for a period of time that will not exceed a maximum of 3 months, although this is only if the visitor has a valid passport or other travel documents and a valid visa, if required. You should also have a sufficient amount of money to be able to live in Kenya as well as return or an outward ticket back to your home country or your next destination.
While immigration is welcome in Kenya, there are also prohibited immigrants to the country. These people are neither going to get visas nor will they be granted permission to enter Kenya. Among the categories that are considered as prohibited immigrants to the country are those who are unable to support themselves and their dependents in Kenya, those who refused to be subjected to medical examination and those who are found to be suffering from mental disorders.
There are many types of permits that are issued by the Immigration Department of Kenya that are categorized into different classes. These permits include those given to persons offered specific employment, those holding a dependent's pass, those given to missionary programs and those issued to members of a prescribed profession.