Emigrating to Jamaica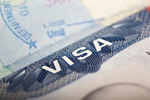 Emigrating to Jamaica
Jamaican immigration can best and easily be accomplished if you start out as a worker in this Caribbean nation. Applications for work permits or work permit exemption in Jamaica should be done by all foreign nationals who are without diplomatic status and who wish to seek any gainful employment.
Foreign nationals who are married to Jamaicans or nationals from Caribbean communities are not required to make work permit applications while they are employed in Jamaica although they should apply for a work permit exemption. Any non-Jamaican national needs to obtain a work permit if they do not have diplomatic status if they are employed in the island voluntarily, commercially and professionally. These employment opportunities should also include those jobs related to business, sports, entertainment and charities.
If you are still applying for a work permit in Jamaica, then you are required to have open return tickets as well as valid passports or other travel documents upon your arrival. You shall submit these relevant documents to the Immigration Office in Jamaica, which will be responsible for endorsing your passport for the entire duration of your work permit. The office will also issue a certificate to the Ministry of Labor, which will be used as basis for the issuance of your work permit.
If you already have a confirmed job offer in Jamaica, then you should get a work visa. You will need a valid national passport, original letter from the employer affirming the employment offer, original work permit and completed visa application form along with one passport-size photo as documentations for your work visa application.