Immigrating to Ghana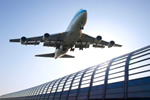 Immigrating to Ghana
You can enter Ghana by virtue of a single entry or a multiple entry visa. A single entry visa that is valid to gain entrance into Ghana can expire within three months if not used within the time period. A multiple entry visa is also endorsed for 12 months. This means that a holder of this kind of visa is granted unlimited access to Ghana within this time span but it does not entitle the holder to enter Ghana and stay in the country for 12 months.
For both single and multiple entry visas, the actual time in which you are allowed to stay in the country will be decided by Immigration officials at the entry points. Usually a stay of a maximum period of 60 days is granted. If you wish to stay in Ghana longer than the granted period, you should have the duration of your stay extended at the Ghana Immigration Service in Accra.
If you want to live in Ghana legally, then you must be a student, an investor or somebody from non-governmental organizations. It is quite common for those who want to relocate to Ghana to make use of the incentives when it comes to making investments in the country. These incentives are provided by the Ghana government and entitle you to get a residence permit in the country. If you are an investor in Ghana, then the Ghana Investment Promotion Center will contact the immigration department of the country on your behalf, so that you can get a residence permit. On top of meeting other requirements, this is needed for you to be able to invest and live in Ghana for a longer period of time.