Immigration to France - Emigrate France - Emigration To France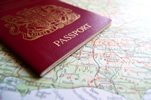 Immigration to France - Emigrate France - Emigration To France
Information On France Immigration
Immigration to France is dependent on whether you are a citizen of the European Union or not. If you are one, then you have an automatic right to live and work in France even without the French resident permit or the Care de Sejour, although you may still apply for this, as this will serve as your French ID.  Processing of this permit may take 2-3 months and is issued by the prefecture of the department of you residence.
If you are a non-EU citizen, then you must keep in mind that your employer plays a big role in your application to live and work in France. This is because your employer will be responsible for providing documents that will support your application, initially for your work visa and then later on, for your residence permit.
For long stay visas and work permits to France, there will be a need for you to contact the French Embassy or Consulate in the country where you are currently residing. You will note that the procedures concerning this application will vary according to your nationality and the activity that you intend to do in the country. It is, therefore, very important to clearly state your application reasons, the people who accompany you and if they also have a requirement to work or study in France.
Applying For France Emmigration
If you intend to apply for a French residence permit after you have worked in the country for a period of time, then you are to undergo a process that is somehow similar to the one that EU citizens have to go through. You will also be required to undergo a medical examination though, at the OMI or the Office des Migrations Internationales before your residence permit is finally accepted. The entire process can take several months so you will need a great amount of patience. Once your residence permit is granted, you will already be entitled to social benefits in France like national health care.