Emigrating to Egypt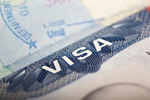 Emigrating to Egypt
You should take note that entry into Egypt would require for you to register with the police within the week of your arrival, unless you are from the European Union member countries, the USA or Canada. This service is most of the times undertaken by the hotel where you could be staying.
Visitors to Egypt are required to possess a valid passport. Entry visas to the country may be secured from the Egyptian Diplomatic and Consular Missions abroad or from the Entry Visa Department at the Travel Documents, Immigration and Nationality Administration. These could, however, be acquired at points of entry to Egypt.
There are three types of Egyptian visa and these are the tourist, entry and transit visas. The tourist visa has a usual validity that does not exceed three months and is granted either on a multiple entry or single entry basis. The entry visa is usually the type of visa that is required of any foreign national who is in Egypt for other purposes, aside from tourism. This visa includes such entries as work, study and even permanent residence. A valid entry visa is a necessity when it comes to completing a residence procedure in Egypt.
Those who possess a residence permit in Egypt are not required to secure an entry visa if they choose to leave the country. This is provided that they return to the country within the period of validity of their residence permits or within the period of six months, whichever of the two periods is less.