Emigrating to Croatia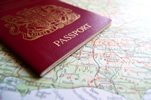 Emigrating to Croatia
It is possible for you to relocate to Croatia as well as live and work there by virtue of a business visa. If you wish to do this, then you must know the necessary requirements and the conditions that you should fulfil. If you are a holder of a valid business visa in Croatia, you can only work legally there if you also hold a work permit, although there can be exceptions to this.
A business visa is only made a typical requirement over a regular work visa in two instances. The first one is if you are a foreigner who will be employed under an agreement for technical assignments for a period of less than 12 months. The other instance is if you intend to establish your presence in the business scene of the country or if you hold the position of a director in a company that is already in existence. Under these circumstances, you are not required to get a work permit if you already have a business visa.
You can apply for a business visa at the Croation consulate or embassy in your country of residence. Take note that once you have entered Croatia with a valid business visa, you will still need to go through a number of things to fulfil certain requirements. The Ministry of Labor will get involved to resolve any pending issues. This is the period when they will confirm if the skills that you possess are really desirable for the role that you are about to play in Croatia.