Emigrating to the Cayman Islands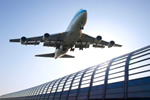 Emigrating to the Cayman Islands
If you have an intention to work in the Cayman Islands, then bear in mind that you need to get a work permit or risk being tagged an offender. This is because it is against the law of the Islands for foreign nationals to work there without work permits. Those who do this will be arrested and sent to court, where if found guilty they will be fined and then deported.
Because any casual visitor to the Islands are not permitted to engage in gainful employment or even to seek one while they are there, you should make sure that you apply for a work permit before your arrival. If you plan to be self-employed, you can apply for your work permit yourself. However, it is your employer who should file for your work permit if you are to fill a vacancy in his company. A work permit grants the holder and his dependents the right not only to work but also to live in the Islands as Permanent Residents, Status Holders, Residents with the Right to Work, Full Work Permit Holders or Caymanians.  Normally, your rights as a work permit holder are limited to only three of the permits mentioned above.
It is required that you possess a return airline ticket to your country of residence if you are holding a temporary work permit in the Cayman Islands. You will also be asked to show proof that you have sufficient funds for your subsistence during your stay in the Islands.