Emigrating to Brazil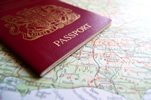 Emigrating to Brazil
You should get ready to face a long and lengthy process when it comes to immigrating to Brazil. This is especially true if you are not aware of the laws and regulations in the country. The process gets even more complicated because the Brazilians don't speak English that well and all instructions for the immigration process are in Portuguese.
There are at least seven cases for a foreign national to be able to secure a permanent residence visa to Brazil. Of course, if you would like to immigrate to the country, you would only be granted an immigration visa if you have satisfied the special requirements set by the Brazilian National Immigration Council or the Ministry of Labor.
You can gain entry to Brazil and get a permanent residence permit if you are: an administrator, director or manager of a professional corporation or business; a director, manager or administrator of a start-up company; an investor; a high level specialist or a researcher; a retiree; married to a citizen of Brazil; and, a foreign national with a Brazilian offspring.
The granting of permanent residence visa is covered by a resolution of the National Immigration Council if you are married to a citizen of Brazil. The application for this is made before the Ministry of Justice, although you can also head on to regional federal police offices, which represents the ministry, or before a Brazilian consulate board. Evidence like a marriage certificate should be presented with the application. Immigration officials are likely to make a surprise visit to the couple's home to see if the marriage is not one that was made out of convenience, with only the sole purpose of securing a residence visa.