Emigrating to Barbados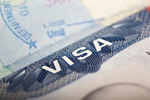 Emigrating to Barbados
There are many ways for you to gain entry to Barbados and these include working in the island or staying there or good. The Barbados Immigration Act allows immigrants, permanent residents as well as non-citizens to work on the island once they have been granted a work permit that takes six to eight weeks to process.
There are certain Caribbean community nationals who are allowed to work and live in Barbados even without the virtue of a working permit. The government of Barbados poses no statutory restrictions on the number of foreigners that companies can employ and put on their payroll at any given time. However, employers are required to show that the positions filled by these foreigners could not be filled by a Barbados national or resident. Because foreign nationals working in Barbados make social security contributions, they are also entitled to the benefits in the same capacity as Barbados nationals. The validity of a long-term work permit that can be issued to a foreign national is a maximum of three years.
Aside from the usual application forms that should be duly filled out, the other requirements needed for the processing of long-term work permit includes a medical form that should be completed by a medical professional, an application fee of Bds$100 and documentary evidence of the applicant's qualifications. If you intend to set up a business in Barbados, then you should present a cleat evidence of the quantum of your investment like bank transfer statements and the copies of the Certificate of Registration or incorporation of the company and the license.
Short-term work permits are also available in Barbados. These are valid for a period of up to six months and are usually issued for those personnel who go into the country to help in operations setup and employee training.