August 2010 Emigrate News Archive
Archived Daily Emigrate UK News...
Experts say Many Emigrant Workers in the UK Are Just Modern Day Slaves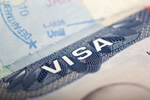 In this day and age people like to think that things like slavery have been done away with. However, that may not be the case. In fact, many experts are now saying that emigrants are nothing more than modern day slaves. Many emigrants are working up to 20 hours a day for little to no pay. Reports go on to suggest that foreign domestic...
Britain Steps Up Game Against Illegal Emigrants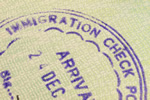 Apparently Britain has just recently started to really step up its fight against illegal emigrants. This news comes as two Jamaicans were grabbed by the UK Border Agency. Right now this agency is on a nationwide prowl for any illegal emigrants that are in the country. They are sending off anyone and everyone that is not suppose to be within...
Net Emigration in the UK Jumps 20 Percent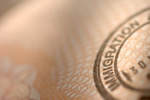 New reports are now showing that, just last year, net emigration in the UK soared by some 20 percent. This was fueled by growing numbers of overseas students. It was also brought on by a drop in the number of Brits leaving the UK to live abroad. This increase is, of course, bad news for the UK government. According to The Institute for...
UK Home Office Announces the New British Passport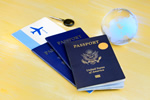 Apparently the UK Home Office has just recently revealed a redesigned British passport. This new passport comes at a time when the Home Office is trying everything in its power to cut down on international fraud. This new passport is going to be issued starting October of this year. The pages of the new passport will depict well known UK...
Bedfordshire Police to Learn Polish Phrases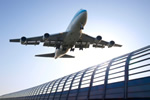 Reports are now suggesting that police officers in Bedfordshire are going to have to take lessons to learn Polish phrases. This is a bid to break down barriers in the community. The course for neighborhood and police community support offices is going to be run by the Polish British Integration Center at Bedford's Polish Club. Basic...
UK Emigration Minister says New Policy Won't Erect Barriers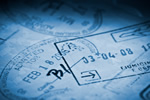 It now seems that the UK government is continuing to try and make companies believe that new emigration policies will not affect them. The UK emigration minister, Damian Green, said that the UK has no plans at all to erect barriers or close doors to places like India. However, it does want to deliver controlled emigration with a faster and...
Employers Saying Emigration Cap Will Truly Hurt UK Companies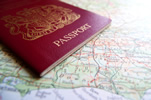 It now seems that one in every 10 employers in the UK are planning to export jobs overseas. This news comes as the UK skill base is set to decline. Employer groups are calling on the government to truly rethink its emigration cap. They make this plea as figures last week revealed that almost one in 10 private sector companies just plan to...
Emigrants Are Robbing Young Brits of Jobs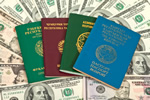 Reports now show that jobs are becoming harder to find for young Brits. Most of this is due to mass emigration, according to one study. The study went on to find that areas with the highest rates of emigration also have the highest levels of youth unemployment. These findings, which just came out this week, expose how Labour, under Gordon...
Home Office Plans to Deport Zimbabwean Failed Asylum Seekers to See Resistance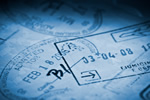 According to reports, plans for the Home Office to deport failed Zimbabwean asylum seekers will be met with some resistance. Right now groups are reacting to news that the UK government has sent an emigration team to Zimbabwe to see if it is safe to send back the failed asylum applicants. Just this past Tuesday, a spokesman for the Home...
UK Sees 62 Nigerians Deported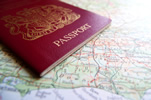 Reports are now showing that a total of 62 Nigerians have just recently been deported from the UK. Apparently these people have been deported because they committed emigration offenses. Reports show that the emigrates were deported on charter flight 009 from London. So far, sources are saying that the deportees consisted of 52 males and 10...
Israel Tax Authority Refusing Taxes from Emigrants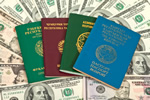 New reports are now showing that UK emigrants cannot travel to Israel in order to avoid paying UK taxes. The Israel Tax Authority just recently said this week that it has issued a circular making it clear that new emigrants form the UK cannot volunteer to pay reduced income tax in Israel in order to avoid paying income taxes in...
Oxford College of Management and Sciences Being Investigated for Selling English Language Certificates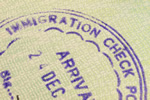 It now seems that a college in Britain is currently being investigated for allegedly selling English language certificates. Apparently this college is selling these certificates to Asian emigrants to help them "cheat" their way into becoming a UK citizen. This revelation apparently comes after fears, last year, rose that hundreds of...
Officials Drag Suspected Illegal Emigrant From the Sea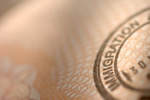 It now seems that tourists just recently got to see quite a show in Torquay. Apparently many people were watching as a suspected illegal emigrant was being fished out of the sea after leaping in to avoid capture. However, as it turns out, the man is lucky to even be alive. The runaway had jumped into the sea near the Princes Theatre. This...
More than a Dozen Indian Emigrants Arrested in Britain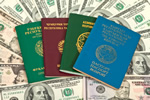 Just recently, reports show that at least 18 Indians have been arrested in Britain for emigration-related offenses. The reports go on to suggest that these emigrants will be deported soon. Apparently the illegal workers were all arrested by the UK Border Agency from two catering firms in west London, a clothing factory in Leicester and a...
British City Filled With Homeless Emigrants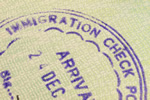 Apparently a number of homeless emigrants are refusing to return home to Europe after having flooded a British city with 15 illegal camps. These unemployed emigrant workers have been found sleeping in woodland spots all across Peterborough, Cambs. Most of these homeless emigrants are from Eastern Europe. They came to the UK seeking factory...
Emigrants Given Choice to Leave or Be Deported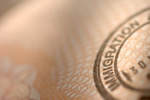 Apparently emigrant families are finally being given an ultimatum. Apparently they can choose to leave the country voluntarily, or they are going to be deported. This is not the ultimatum that many families in the UK were hoping for. Apparently these families that are facing removal have two weeks to think it over. Families that fail to...
Oakington Emigration Removal Center to Be Closed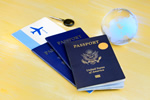 The UK Border Agency has just recently confirmed that the Oakington emigration removal center, which has only been open since 2000, will be shut down by November 12. The emigration minister, Damien Green, said that for the last ten years, Oakington has housed hundreds of emigration offenders. It has allowed the UK to remove the people from...
UK and French Police Bring End to a Human Trafficking Ring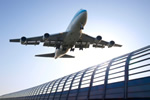 It now seems that a cross channel operation has led to the arrest of 26 people. These people are suspected of attempting to smuggle tons of migrants into Britain. French and British police said that they have now broken up this human trafficking ring. Apparently tons of officers raided properties in Kent and France just recently. This was...
Campsfield House Emigration Center Goes on Hunger Strike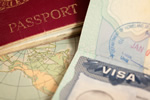 Another day, another emigration center goes on hunger strike. This time it would appear that about half of the detainees at the 216-bed Campsfiled House emigration center in Oxfordshire are refusing meals. They are protesting their prolonged detention and treatment. The detainees claim to have suffered mental health problems as a result of...
Emigrants at Yarl's Wood on Hunger Strike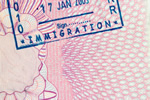 It now appears that more than 100 people at Yarl's Wood went on hunger strike. Officials at the UK Border Agency went on to confirm that they are motoring the situation at the removal center in Bedfordshire. They started to monitor the situation after detainees refused their evening meals. The deputy chief executive of the UK Border...
Emigration Minister Pledges to Tackle Asylum System Problems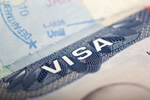 It now seems that the emigration minister has just recently pledged to tackle many of the failures in the asylum system. This news comes as he opened the largest emigration removal center in Europe. Reports show that two wings of Harmondsworth Emigration Removal Center near Heathrow Airport in west London needed to be completely rebuilt. The...
Asylum Seekers Receive £13 Million in Benefits Due to Error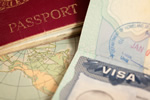 It now seems that the agency that is responsible for securing Britain's borders has paid out £13 million in benefits to asylum seekers over the past two years. The UK Border Agency discovered during the 2008/2009 year that it carried on making payments for accommodation and direct support to a number of asylum seekers that they should not of...