Emigration News - Immigration News UK
Welcome to the emigration news section here at Emigrate UK. Whether emigrating to Australia, New Zealand, America or elsewhere in the world, Emigrate UK authors bring you daily emigration news
UAE-Indian eMigrate inititative will end exploitation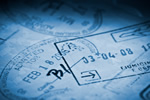 Indian officials in the UAE have said that the new revamped eMigrate online recruitment system can put a stop to employers and recruiting agents exploiting workers. The officials have also dismissed worries that blue-collar workers have not been able to use the platform because they must apply for emigration clearance online. On Monday,...
Egypt seizes vessels with more than 200 migrants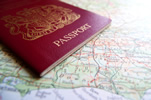 The Egyptian navy has seized three boats in the Mediterranean transporting 228 migrants and detained 17 crew members. The military announced on Facebook that as part of their ongoing attempts to secure the coast, they sighted three suspicious looking fishing vessels off the port town of Alexandria. The statement went on to say that they...
Indian employers angered by eMigrate system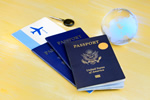 A number of Indian employers in the UAE are annoyed over the technical faults in the eMigrate system operated by the Indian missions in the country due to which they are unable to recruit employees from India. The eMigrate system was launched to smoothen and streamline the recruitment of Indian workers. About 5,000 employment visas are...
Church leader: African leaders must address problems that spark emigration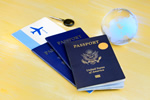 African leaders must look at the problems that lead to so many of the continent's people emigrating, said the Pontifical Council for Justice and Peace president Cardinal Peter Turkson on a recent visit to his native Ghana. Cardinal Turkson claimed that the continent's leaders had remained too silent while hundreds of thousands of...
60 migrants missing off Libya coastline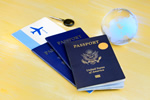 Roughly 60 migrants are reportedly missing off Libya, according to the International Organisation for Migration (IOM). The IOM made their estimate after interviewing survivors who were rescued from their vessel after it got into trouble in the waters off the North African country. The Fenice, an Italian rescue ship. Picked up more than...
More illegal immigrants found in lorry in UK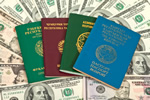 Eighteen suspected illegal immigrants were taken in by police on Saturday after the lorry they were travelling in was apprehended on the M1 in Hertfordshire. Police were alerted by a suspicious motorist who called in after seeing the lorry of the M25 earlier in the day. They later stopped the vehicle close to junction 9 of the M1 just...
Nine illegal migrants seen exiting truck at Essex shopping centre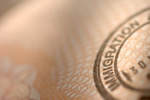 Nine illegal immigrants from Iraq and Iran were spotted getting out the back of a lorry at Lakeside Shopping Centre. Essex Police filmed a seven-minute video of the group being assisted as they got out the back of the two-deck truck in one of the mall's carparks on 24 July. Some of the migrants were seen trying to jump out the lorry...
PNG government promises Manus alcohol crackdown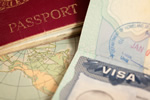 Papua New Guinea Prime Minister Peter O'Neill has demanded a crackdown on staff boozing at the immigration detention centre on Manus Island after an alleged gang rape incident. Police are investigating claims that three Australian officers from the Wilson Security group raped a local woman who worked at the centre last month. The prime...
British landlords told to evict illegal immigrants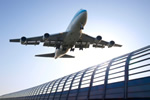 Landlords in the UK will be told to evict tenants who have lost the right to remain in the country under new implementations to crack down on illegal immigration. They will be given the authority to end tenancies without having to obtain a court order when requests for asylum have been turned down, according to ministers. They will also be...
Polish family emigrate to Plymouth after seeing images on Google Street View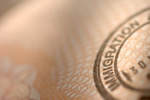 A Polish family has relocated to Plymouth after being impressed with the pictures they saw on Google Street View. Piotr Ladan and his family were preparing to move to the UK but were unsure of the exact location until they used Google's images to choose a city. The family viewed pictures of Plymouth's Armada Way and The Hoe - as well...
Europeans emigrating to Latin America for work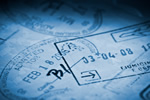 With high unemployment rates across parts of Europe, particularly Spain, many Europeans are moving to Latin America in search of work. A report by the International Organization for Migration and the European Union in May showed that in 2010 more Europeans emigrated to Latin American countries than the reverse; this was the first time this...
Mexican emigration to US drops dramatically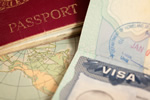 The number of Mexicans emigrating to the US has fallen sharply in recent years, according to recent research. Demographers from the University of New Hampshire and the University of Texas San Antonio say there was a peak in immigrants arriving from Mexico in 2003, and that it has dropped by more than 50 per cent since. Some 819,000...
Turkey: More than 18,500 migrants rescued from Aegean Sea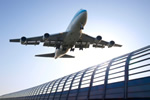 As the illegal migrant crisis in Europe continues to worsen, new figures have shown that 18,598 migrants have been rescued by the Turkish Coast Guard Command in the Aegean Sea since the start of the year. The migrants, who were trying to reach Turkey before making their way to other European destinations, were rescued in a total of 585...
Egypt deports dozens of Sudanese over attempted illegal immigration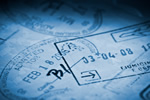 Thirty-six Sudanese migrants have been deported from Egypt for their attempted illegal immigration to Italy. The migrants were apprehended in a fishing vessel at a beach in the northern Egyptian governorate of Kafr el-Sheikh. There were also dozens of other Egyptian migrants that were making the journey in the same boat. After the...
80% of overseas pension transfer requests fraudulent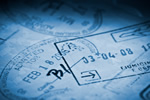 Around 80 per cent of overseas pension transfer requests are fraudulent, according to new research from Aegon. The company has prevented roughly 80 per cent of transfers to Qualifying Recognised Overseas Pension Schemes (QOPS) this year to date, after customers had unknowingly authorised them without realising they were fraudulent. QOPS...
Freddie Starr to emigrate to Spain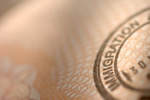 British comedian Freddie Starr is reportedly set to move to Spain after losing his libel case against a woman who alleges he groped her when she was a child. The 72-year-old, who suffers from a debilitating lung disease and requires a carer and a wheelchair, feels he needs a fresh start and that quitting the UK is the best option for him....
Immigrant dies attempting to jump onto moving train in Calais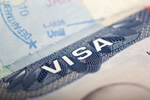 A migrant died while trying to get onto a moving train in the northern French port of Calais on Tuesday, announced Eurotunnel officials. The migrant's name, nationality and sex have yet to be disclosed, but the person is now the second in two weeks to die while trying to board a train in similar circumstances in desperate efforts to...
Mediterranean crisis: 500 migrants rescued off Libya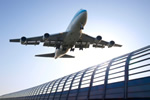 Twelve migrants died and around 500 were rescued off the coast of Libya on Thursday when their rubber dinghy sank, reported the Italian Coast Guard. Officials on the Coast Guard vessel Dattilo recovered bodies from the sea around 40 miles from Libya. They were able to rescue a further 106 people that had been on the same overcrowded...
Wealthy South Africans looking towards Malta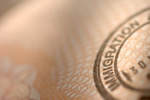 About 700 South Africans have applied for a 'cash-for-passport' initiative in Malta that has been described as one of citizenship planning group Henley & Partners' most popular schemes. The agency's vice-chairman Andrew Taylor admitted that although the Malta package was more expensive than ones offered in Antigua and Barbuda,...
EU: IS fighters on migrant boats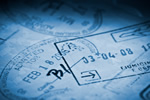 Smugglers' boats transporting migrants across the Mediterranean Sea to Europe are also carrying Islamic State members, according to the top prosecutor at the European Union. The EU's judicial cooperation agency Eurojust chief Michele Coninsx revealed that she was told of IS fighters travelling to Europe in such a way when working on...