Emigration News - Immigration News UK
Welcome to the emigration news section here at Emigrate UK. Whether emigrating to Australia, New Zealand, America or elsewhere in the world, Emigrate UK authors bring you daily emigration news
Young Irish unemployed told by government to emigrate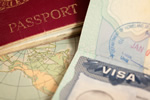 The Irish government is being seen as giving up on the country's youth after its Welfare department send letters to thousands suggesting they leave the country and find work elsewhere. Whilst many social commentators and media outlets are expressing concern over the number of young professionals leaving Ireland, welfare officials have...
Brits eager to emigrate due to unchecked EU immigration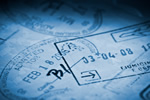 The controversial issue of the ever-increasing number of migrants entering the UK is proving a stimulus both to those against Britain remaining in the European Union and those wishing to emigrate. A recent survey indicated that a majority of UK residents were in favour of quitting the EU, with unchecked mass immigration being the major...
New Zealand Immigration Adviser Act review to improve quality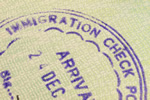 The Kiwi Immigration Advisers Licensing Act is to undergo a full review to eliminate questionable conduct and bad faith amongst immigrant advisors. The review was announced by New Zealand's Immigration Minister Michael Woodhouse earlier this week and is intended to root out advisors acting in a manner likely to harm their clients and...
New survey puts France at top of desirable emigration havens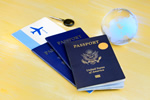 France has won top place in a recent survey for its unlimited attractions as an emigration destination. Although would-be migrants could be forgiven for being confused over the vastly conflicting results of such surveys, real estate giants Rightmove Overseas rank France at the top of the long-term expat tree. The poll, published late last...
Survey shows New Zealand emigrants happy with their lot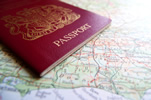 A New Zealand government survey has revealed that recent emigrants to the island country are more than happy with their new jobs and lifestyles. New Zealand has traditionally been a destination of choice for immigrants from the West, particularly those from the United Kingdom. The survey showed that 25 per cent of the country's employed...
Spanish residency permits with home purchase plan damaged by demolitions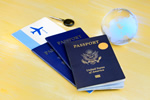 The endless confusion and heartbreak being caused by Spain's answer to corruption within the construction industry is likely to rebound on those who purchase expensive homes to obtain residency permits. The government's hamfisted attempts to deal with the expat property scandal by enforcing regional interference in legally built homes...
Oz immigration exempts skilled migrant jobs from Labour Market Testing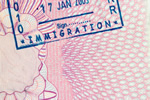 Australian employers recruiting highly skilled workers will now not have to advertise vacant jobs locally before offering them to temporary skilled migrants. The announcement of the change in Labour Market Testing rules came from Senator Michaelia Cash, Australia's assistant minister for immigration and border protection. The move is...
Battle to save asylum seeker baby and his family from deportation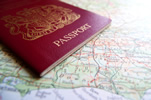 A Rohingyan refugee family detained on offshore Nauru processing centre were recently transferred to a Brisbane hospital to allow the heavily pregnant wife to give birth by Caesarean section and to receive treatment for her diabetes. Two weeks later, the family and the newborn are still in detention and awaiting deportation back to Nauru...
Ontario to expand its Bridge Training Programme to help new immigrants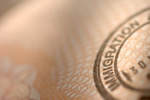 The joint governments of Canada and Ontario are about to expand the Bridge Training Programme in order to help skilled immigrants find suitable jobs and get licensed. Over 50,000 highly skilled immigrants have benefited from the programme to date, taking full advantage of all its services. Offered are skills assessments, workplace and...
British expats mostly happy with life overseas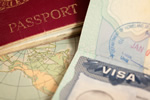 Although emigrating to an unfamiliar land and integrating into a different society is a stressful experience for many, most UK expats are happy with their choice. A recent survey by Lloyds Bank reveled that almost 75 per cent of expats questioned were more than happy with their new lifestyles. The main reason was the lower cost of living...
Immigration New Zealand accused of running a visa factory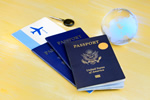 Earlier this week, a New Zealand member of parliament accused the Kiwi immigration authority of becoming a rubber-stamping visa factory guilty of serious errors. The Right Honorable Winston Peters claimed that anyone and everyone was being let in in order to cover up the number of NZ citizens who are emigrating. Peters asked the Prime...
Canadian government plans to fast track Filipino visa applications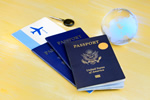 Canada's federal Government is aiming to fast-track visa applications from Filipinos already in the system, and is considering helping many more hit hard by Typhoon Haiyan. The announcement, made late last week, stated that consular officials are working 24/7 to process applications from Filipinos already under consideration. Canadian...
Remote New Zealand dairy farms need more migrant workers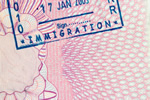 The Federated Farmers Organisation is launching an online help page with a tool which simplifies the costly and complex process of employing migrant workers. According to figures released by New Zealand Immigration, the demand for migrants with experience in dairy farming is rising sharply. Farm owners and managers in the more remote areas...
Immigration New Zealand warns of increasing visa scams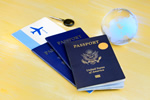 Potential migrants to New Zealand are being warned by the country's immigration department that immigration scams are becoming more common as the country becomes more popular. The scams themselves are versions of common attempts to defraud being practices in many Western countries. The most usual is perpetrated by scammers placing...
UK government should focus on frozen pensions scandal not winter fuel payment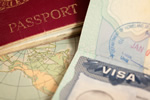 UK retirees who have or are planning to emigrate to countries where their state pension will be frozen are angry at the government's focus on the rights and wrongs of expat winter fuel payment whilst they struggle to get by. The less than popular millionaire Minister for Work and Pensions, Ian Duncan-Smith, hit the headlines again...
Spain the new destination for expat entrepreneurs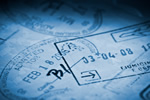 Spain is better known as a retirement destination for disenchanted Brits than for its encouragement of foreign entrepreneurs, but new laws are now attracting expat self starters. The typical Spanish attitude to work over the decades since dictatorship was replaced by democracy has been that labour is definitely not something to be enjoyed....
Danish immigration deports Thai mother and child after Danish husband dies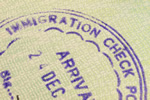 Suthida Neilsen and her daughter by a previous marriage were refused permission to stay in Denmark after Suthida's Danish husband died of cancer in 2012. Im Nielsen was just a baby when her mother met and married Johnny Nielsen during his time in Thailand. On returning to Denmark, little Im settled in with her new extended family of...
New immigration laws will make migration to Peru easier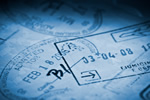 A recent proposal made to the Andean parliament is intended to make immigration to the South American country far easier. The proposal was put forward by Alberto Adrianzen, the Peruvian representative to the parliament, and was written with the assistance of the Andean Jurist Commission and the office of the national ombudsman. According...
UK expats ditch Europe for new retirement havens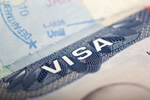 According to a recently released report, would-be expats are planning their retirements in English-speaking countries rather than the former sun, sea and sand European hotspots. Up until now, Spain, Italy, Portugal and France have been the destinations of choice for a huge number of Britons seeking to escape the worsening weather,...
Australia listed in top ten destinations for immigrants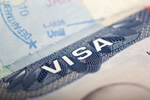 In spite of the USA's historic fame as a destination for immigrants, Australia can lay claim to being a true nation of migrants as its immigrant percentage as part of the total population is far higher. The USA, mired at present in a seemingly unending debate over its attempt to reform immigration law, holds around 12 per cent...