Emigration News - Immigration News UK
Welcome to the emigration news section here at Emigrate UK. Whether emigrating to Australia, New Zealand, America or elsewhere in the world, Emigrate UK authors bring you daily emigration news
Irish emigrants opting against Australia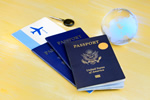 Irish citizens seeking to leave the Emerald Isle are increasingly deciding against Australia, suggests recent data showing the number of working visa applications. In the 12 months leading up to 30 June last year, 11,996 Irish people travelled to Australia on first-year holiday visas, a drop of over 37 per cent on the previous 12 months,...
Thousands of migrants rescued off North Africa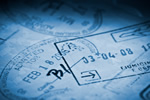 Around 5,600 boat migrants have been rescued off the North Coast of African in the past three days as people continue their desperate mission to flee the troubled countries in the region. At least nine people were killed when an overcrowded vessel capsized off Libya's coast on Monday and a further 144 were rescued by the Italian...
Three-fold increase in illegal migrants arriving in Greece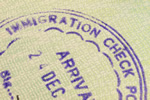 On Thursday, the Greek coast guard announced that during the first three months of 2015, the amount of illegal migrants arriving by sea in Greece has tripled. Some 2,863 migrants arrived during the same period last year compared to the 10,445 which has arrived this year. Islands near Turkey in eastern Greece are the main embarkment...
Hungarian youths leaving in droves as emigration almost doubles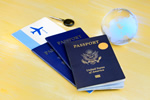 During 2014, the amount of Hungarians who emigrated increased by 46 per cent compared to the previous year according to numbers compiled by Hungary's Central Statistical Office (KSH). Some 31,500 Hungarians left their home country for at least a year to seek work elsewhere . The number of 'real' emigrants is most likely to be higher...
Large class sizes in Ireland could be address by emigrating teachers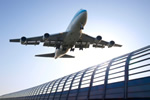 The president of INTO primary teacher's union, Sean McMahon, has said that it's a disgrace that many qualified teacher graduates have been forced to emigrate from Ireland due to low wages whilst Ireland has the euro zone's most overcrowded classes. He added that these teachers would return to teach in their home country if the chances...
National Survey states that over half of Greeks want to emigrate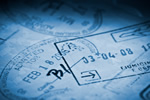 A new survey has released that 55 per cent of Greek citizens are prepared to leave the country if they are able to find better jobs abroad. Due to an increase of unemployment caused by the financial crisis, over half of Bulgaria's neighbour to the South are ready to emigrate according to the local newspaper Vima. In 2014, 341,334...
Emigrants want Ryanair to reduce flights for returning to vote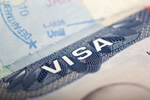 Campaign members from "Get the Boat 2 Vote" have written a letter to Ryanair's Head of Communications Robin Kiely asking if the company would offer discounted flights for emigrants wanting to return to Ireland so that they can vote in the referendum regarding marriage equality on May 22. As Ireland does not have a postal vote...
Pregnant Chinese Women Travelling to USA to Conceive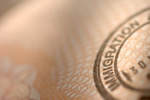 Companies who teach pregnant women from China on the methods of entering the US in order to give birth to American citizens have come under scrutiny by immigration authorities. According to a Shanghai newspaper, some companies provide 'birth tourism' services'. It is thought that Chinese Citizens amounting to over tens of thousands...
Eleven suspected illegal immigrants from Syria caught on the M20 in Kent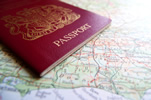 According to police, 11 Syrians who are thought to be illegal immigrants were arrested Folkestone close to the Eurotunnel turn-off and handed over to officials from the Border Force. On Tuesday, the group of Syrians were found near Folkestone, Kent on the M20 motorway and were arrested on suspicion of entering Britain illegally. After...
Cayman Islands see more Cuban migrants arrive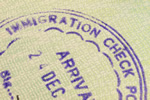 Over the past few days, 60 migrants from Cuba have arrived in the territorial waters surrounding the Cayman Islands. While they wait for improved weather conditions, they have been allowed to anchor offshore or to dock. The Ministry of Home affairs said that the largest group had been found on Monday at Colliers Beach. This group included...
76 migrants, including Rohingya, detained in Thailand after being found on Train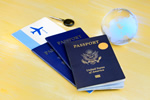 On Monday, Thai authorities said that 76 migrants from Myanmar, including six suspected Rohingya, have been found on one of Asia's biggest smuggling routes despite the vow from Bangkok to stamp out trafficking. Some 98 victims of trafficking who were suspected to be Rohingya were also discovered earlier in January. This group, which...
Over 60 migrants discovered on a berm on Greece-Turkey border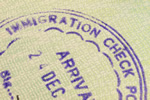 On Friday, Greek border police said that they came to the rescue of 68 migrants on the Greek-Turkish border after they became stranded on a berm whilst they tried to cross illegally into Greece. Most of the people rescued originated from Syria. Some 14 children and seven women were amongst the migrants who were stranded after trying to...
10% of millionaires from Hong Kong mulling emigration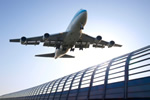 A recent survey from the University of Hong Kong's Social Sciences Research Centre has found that 10 per cent of millionaires from Hong Kong are considering emigrating from the city within the next five years. Citi commissioned the study which also discovered 701,000 people from Hong Kong (12 per cent of total population) had a HK$1...
77 Serbian migrant smugglers srrested by Europol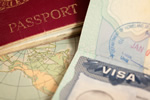 On Wednesday, a large international criminal network that helped smuggle migrants to Western Europe was dismantled by European police forces. Some 77 people of different nationalities were arrested in an operation coordinated by Europol, which used the services from police from several countries. In a statement, which was released by...
Half of Mayo students think they will emigrate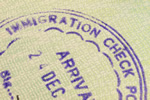 According to data from Studyclix's annual Student Sentiment Index, 48 per cent of Mayo students intend to emigrate some time in the future. The index uses data from 4,822 students in secondary school nationwide. A range of day-to-day issues and national topics experienced by second-level students are explored in the survey which found...
Over 100,000 Italians emigrated in 2014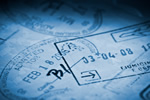 There was a significant increase in the amount of emigrants from Italy compared to last year with the prime destinations of choice being Germany and the United Kingdom. Government Figures released by II Sole 24 Ore show that some 101,297 Italians left their home country last year, 7,171 more than the number recorded in 2013. For 66,376...
New law will provide compensation to expats who were tricked into buying Spanish illegally built homes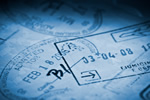 Expats in Spain who were conned into purchasing illegal homes in Spain are celebrating after a decade long campaign to change the law was successful. Before the crisis in 2008, hundreds of foreigners invested in properties in Spain, only to find that that their homes were illegally constructed. This meant that the houses could be...
Does Harry plan to emigrate to Australia?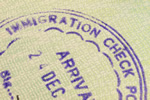 After thoughts of a new direction for his life, Prince Harry might be considering a move down under after leaving the army. Harry's friends said, after his planned four-week trip to Australia at the start of his gap year, that he could want to spend more time there. One of his friends said that that he will be mixing and living with...
'Lost Generation' of 5,000 people will not return from Canada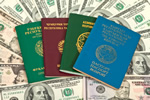 Since the start of the recession, nearly 5,000 emigrants from Ireland have settled in Canada permanently according to recent figures from the Sunday Independent. The latest data released by the Canadian Department of Citizenship and Immigration shows coincides with Irish visa trends which suggest that emigrants are being more thoughtful...
Record low of South Korean emigrants during 2014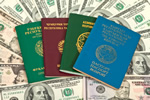 On Friday, Seoul's foreign ministry said that during 2014, the number of emigrants from South Korea fell to a record low. This was due to improving living standards in the forth-largest economy in Asia. According to the foreign ministry's data, the number of emigrants from South Korea dropped from 302 in 2013 to 249 in 2014. This...