Emigration News - Immigration News UK
Welcome to the emigration news section here at Emigrate UK. Whether emigrating to Australia, New Zealand, America or elsewhere in the world, Emigrate UK authors bring you daily emigration news
Austria and Hungary at loggerheads over migrants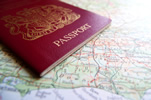 Austria has threatened to reinstate border controls with Hungary after Budapest refused to accept asylum seekers from other EU states. The neighbours' diplomatic row has further intensified what was already a fragile relationship over how to handle the ongoing flow of migrants into the EU and how they should be shared out. A number of...
Mediterranean migrant crisis: EU to launch new quarantine system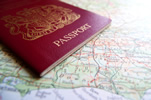 The EU is to establish a new way to quarantine migrants in Greece and Italy to enable speedier registration, fingerprinting and expulsion, as well as detention of up to 18 months should individuals be considered illegal migrants who have made their way over the Mediterranean from Libya. Leaders met at a summit on the Mediterranean refugee...
Europe spends billions deporting migrants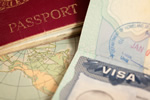 European nations have spent around 11.3 billion euros deporting illegal migrants in the past 15 years and a further 1.6 billion euros protecting their borders, according to a study by journalists. The research was published at a time when the European Union is getting ready to up its efforts against illegal migration, while also urging...
Lorry migrants in UK passed onto immigration officials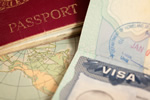 Twenty-six suspected illegal immigrants discovered in a lorry container in the UK have been handed over to immigration officials by police. Officers waved the vehicle down on the A1 in Cambridgeshire between Stamford and Whiting on Monday, and discovered 26 men and boys cramped into the container when carrying out a search. The people...
More South Africans looking to emigrate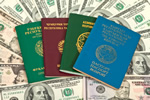 There has been a rise in the number of South Africans applying for citizenship or residence overseas, according to emigration specialists. A recent report revealed that South African citizens are currently allowed to enter 97 countries around the world without having to apply for a visa beforehand. Some of these nations allow the more...
Spain among Europe's cheapest countries for expats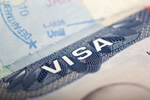 Expats looking for a cheap cost of looking should head for Spain, after the country was named as one of the cheapest places for foreigners to live in the EU. The latest global rankings from international consulting company Mercer showed that expat workers in the Iberian country's two largest cities, Madrid and Barcelona, have enjoyed a...
Rolf Harris wants to emigrate to Australia upon prison release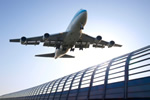 Convicted paedophile Rolf Harris wants to return to his native Australia after he has been released from prison. The former TV entertainer, 85, is likely to be freed next year and, according to sources, wants to emigrate back to his homeland. He has reportedly told family and friends of his intentions to quit Britain, where he first moved...
One in four young Egyptian males want to quit country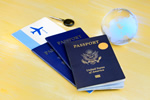 More than a quarter of Egyptian males between the ages of 15 and 29 want to emigrate, according to a survey carried out last year and published on Tuesday. Some 25.8 per cent of respondents said that they would like to leave their homeland and seek opportunities elsewhere, compared to just 7.8 per cent of females, revealed the survey,...
Myanmar repatriates 144 illegal migrants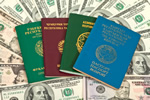 Some 144 human trafficking victims in Bangladesh were sent home on Wednesday, two days after being repatriated from Myanmar. On Monday, the Myanmar Border Guard Police handed 150 trafficking victims on to the Border Guard Bangladesh. The migrants, who were rescued on 21 May by the Myanmar navy as they made their way by boat to Malaysia,...
Portuguese PM refutes claims he urged youth to emigrate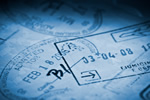 Portuguese Prime Minister Pedro Passos Coelho denies telling the nation's youth to "look abroad" for work opportunities as the country struggles to deal with its worst economic recession in decades. With a deep economic recession and spiralling unemployment, the PM's comments on emigration in recent times have attracted widespread...
Americans want to allow illegal immigrants to stay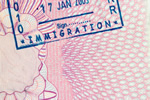 More than 72 per cent of Americans say illegal immigrants should be allowed to stay in the country, according to a recent poll. Immigration is among the key topics of debates ahead of the 2016 presidential election, and the recent survey by the Pew Research Center revealed that much of the public are behind legalising those who arrived, or...
Cast of Exiles paid to emigrate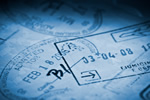 The entire cats of RTE's reality TV show exiles were taken on and paid to emigrate to Canada, with the programme's aim being to portray the modern Irish emigrant. The cast of the new show, which centres on six Irish people after they have moved to Vancouver, had all flights and accommodation paid for. However, a number of the cast...
French Jewish emigration to Israel on the decline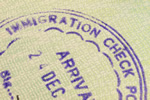 The number of French Jewish people emigrating to Israel has fallen by 15 per cent, despite Prime Minister Benjamin Netanyahu's offers for them to make the move. The Middle East Monitor reports that between January and April this year, some 1,398 French Jews moved to Israel, compared to 1,647 during the same period last year, representing...
Emigrate to Costa del Sol for Spain's best golf courses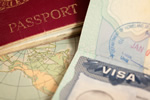 Would be emigrants looking to head to sunnier climes of Spain should head the Costa del Sol if they are golf enthusiasts after two of the region's courses were voted the best in the country. The Golfers' Choice list of the Iberian country's top 50 courses ranked Sotogrande's Real Club Valderrama in first place and Casares's Finca...
Authorities catch group trafficking Afghans to Europe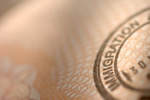 Police have detained 24 people in the UK and Spain after busting a gang that made an estimated US$4.25m in half a year from trafficking Afghan migrants to Europe, announced the Spanish government. Authorities in Spain arrested 13 suspects and UK police detained 11 at London's Heathrow Airport, said the Spanish police. They raided a...
Spanish association joins expat groups to fight property laws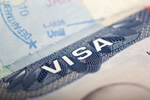 A Spanish group has teamed up with two British lobbying associations to combat Spain's property laws. AMA, an association consisting of Spanish homeowners in the town of Cantabria, has joined up with expat groups AUAN in Almeria and SOHA in the Axarquia in their fight to protect illegal properties being demolished after they were...
British expats reveal why Spain is number one choice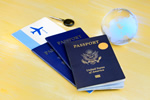 More and more British expats are heading to Spain, with affordable prices and a weak euro among the key reasons for the recent upsurge. The most popular choice is the Costa Blanca because of its sunny climate, the number of flights home and the large population of expats already living there, according to data published by estate agency...
Graves filled with suspected trafficking victims found in Malaysia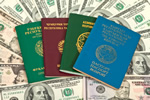 Malaysian authorities have revealed that they have unearthed a number of graves in abandoned camps along the border with Thailand, where Myanmar's Rohingya Muslims had been being held by human traffickers. Malaysia's police chief Khalid Abu Bakar revealed that some of the graves contained multiple bodies, and said that one of the sites...
Malaga attracting foreign buyers once more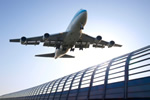 The Spanish property market has received a welcome boost of late after it was disclosed that foreign buyers are once more looking towards Malaga. Some 4,397 properties were bought by non-residents in 2014, up 7.4 per cent on the year before and 22 per cent on 2012. RE/MAX Top, which runs offices in the southern resorts of Marbella and...
Spain joins EU migrant quota opposition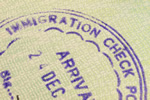 Spain has rejected the EU's proposal to set member states migrant quotas, following on from the UK and France's similar moves. The Iberian country rejected the proposal to share the mounting migrant burden, insisting that it had already helped many refugees and could not accept compulsory quotas. The European Commission unveiled the...