Emigration News - Immigration News UK
Welcome to the emigration news section here at Emigrate UK. Whether emigrating to Australia, New Zealand, America or elsewhere in the world, Emigrate UK authors bring you daily emigration news
NZ government states no immigration rule changes in spite of migrant surge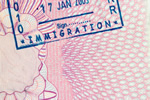 In spite of a surge in the numbers of migrants entering the country, the New Zealand government has no plans to change immigration rules. New Zealand's Prime Minister John Keys stated earlier this week that the country's economy is growing steadily, with its labour market suffering severe skills shortages as a result. Unemployment is...
Study shows expat children successfully integrate into Spanish life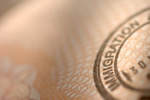 Although expats are generally perceived as older adults, many younger couples with children now leave their home countries for fresh starts overseas. Spain is an ever-popular expat destination for its warmer weather and more laid-back lifestyle than in Northern Europe, but parents can be forgiven for wondering about the effects of...
Skilled worker shortages in Germany give migration opportunities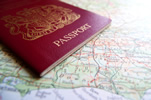 A report by the German Federal Employment Agency has identified 19 job sectors suffering shortages due to a lack of skilled local applicants. The report states that the healthcare and tech sectors are the worst affected by local skills shortages, and adds that vacancies are taking an unacceptably long time to fill. Jobs available span a...
Canadian mother still fighting for visa for her husband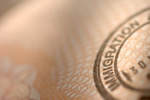 A Canadian-born resident legally married to her Indian husband is hoping against hope that he will be allowed to join her in time for the birth of their second child. Harpreet Sandhu, born to Indian immigrant parents resident in the town of Surrey, met and married her husband in June 2010, and the couple immediately applied for his...
Canada toughens up on foreign spouse sponsorship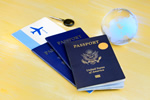 Canadian citizens applying to sponsor their foreign spouses will be hit hard by the government's doubling of processing times due to a backlog of applications. At present, any foreign national spouse of a Canadian citizen can be sponsored as long as temporary residence has been permitted and the couple are already legally resident in...
Middle East requires expat talent pool to manage international expo events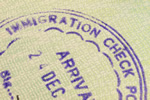 Gulf State governments are drawing up wish lists of talented expat professionals needed to manage Dubai's Expo 2020 and Qatar's 2022 World Cup finals. The two massive infrastructure projects require expat additions to their executive teams to ensure the success of the two events, both of which are expected to draw millions to the...
Coca Cola China offers pollution hazard pay to attract top talent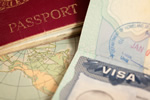 The giant USA Coca Cola corporation is offering a wage premium 'environmental hardship allowance' in order to attract top talent to its Harbin city plant now under construction. The massive new plant in Harbin City began construction last month, and will cost some $100 million to build at a time when highly qualified expat workers are...
UK court ruling supports UK citizen spousal financial requirements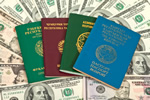 In spite of a 2012 high court ruling that the new financial requirements for UK citizens bringing in non-EU spouses and children were unjustified and onerous, a Government appeal has now been allowed. The controversial new Minimum Income Requirement rules forced returning UK citizens wishing to bring in their non-EU spouses and children...
OECD recommends cut on low skilled and working holiday visas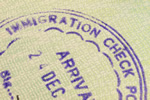 A recent report from the Organisation of Economic Cooperation and Development is recommending the tightening of controls over the numbers of working holiday and low-skilled visas granted by its member states. Concern over high youth unemployment in many of the 34 OECD member states has prompted the organisation to warn against giving...
Expats in Shanghai Hongqiao Zone offered three year residence permits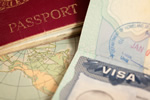 Expat professionals working within Shanghai's dedicated Hongqiao Business Zone can now apply for full three-year residency permits. The recently-introduced initiative is aimed at attracting talented staff to companies established in the zone. The three-year permits are aimed at professional workers, with four years offered to...
Expats looking to buy repossessed properties overseas warned of pitfalls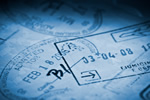 The drastic fall in property prices in many favourite expat destinations overseas is tempting for would-be migrants with homes to sell in the UK as well as for expats on the buy-to-let trail. The boom in property prices in the UK coupled with the massive fall in real estate prices in many Mediterranean hotspots is tempting many...
US foreign worker visa system hijacked by companies using cheap expat labour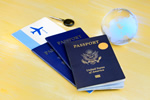 Global tech companies based in the USA are being accused of using the H-1B visa programme to import temporary cheap labour from overseas, thus denying jobs to American citizens. Indian company Infosys Ltd is facing a federal lawsuit alleging discrimination against local workers. According to lawyers acting for former Infosys employees,...
British expat workers facing increasing numbers of FCO warnings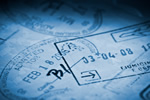 British nationals have been warned to stay clear of Ghajjar and Gaza regions due to the increased danger of attacks. Expats living and working in the region surrounding the Gaza Strip are being warned to stay well away from the border with Lebanon. Fighting between Gaza militants and Israeli armed forces has sent tensions in the region...
NZ immigration issues fuel upcoming election debate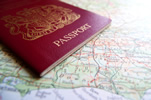 Immigration and its effect on soaring property values is becoming a contentious issue in political debates leading up to New Zealand's September general election. In the run-up to New Zealand's general election, Kiwi political parties are busy formulating anti-immigration strategies appealing to their supporter bases. Proposals include...
China eases green card requirements to lure skilled professionals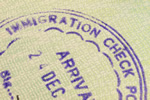 Work visas in China are normally restricted to short-term stints and linked to a specific employer, with long-term residency green cards rarely granted and visa and work permits renewable annually. At the present time, China is experiencing a brain drain in which successful skilled professionals are queuing up to emigrate to less...
Future Canadian skills shortage spells good news for migrants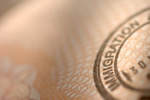 A recent skills seminar on Canada's labour market has revealed an impending skills shortage in the popular immigrant destination country. The summit, held in Toronto in June, was focused on skilled labour, its marketplace, skills training and under-represented sectors within the market. Employment and Social Development Minister Jason...
New Zealand announces nationwide provider centres for settlement advice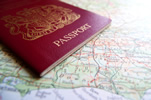 In an attempt to improve its settlement services to new immigrants, the New Zealand immiration authority is to introduce a raft of settlement services through its citizens' advice bureaux. The long-established Citizens' Advice network is widespread across the country, and will be tasked with giving settlement information to new...
UK faces brain drain as 70 per cent of recent graduates plan to emigrate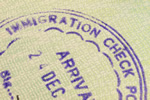 In an exodus similar to that in the Republic of Ireland, 70 per cent of the 350,000 UK students graduating in July are considering or actually planning to move abroad for better opportunities and an imrpoved quality of life. A recent study has revealed that almost 50 per cent of those about to graduate had already decided to emigrate...
Canada passes new citizenship and immigration act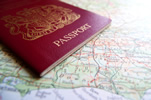 Controversial new rules aimed at strengthening the requirements for access to Canadian citizenship have now been passed into law. The aim of the changes is to make certain that those applying for citizenship are fully prepared for integration and participation in Canadian society. The government is hoping that the requirements will help...
Record numbers of immigrants flood into New Zealand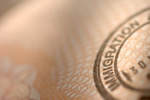 According to the latest government figures, one migrant arrives in New Zealand every 16 minutes. Starting from a state of concern about lack of skills and an ageing workforce, New Zealand is now speeding towards admitting a record number of migrants. Over 40,000 expats are expected to have arrived and settled in by the end of this year....