January 2012 Emigrate News Archive
Archived Daily Emigrate UK News...
British pensioner emigrates after council tax jail term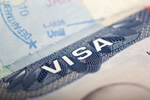 A female pensioner who has been jailed twice for refusing to pay council tax due to high levels of crime in her street has decided to emigrate. Josephine Rooney, 75, has decided to move to Ireland, after giving up a decade-long fight to change her neighbourhood, reports the Daily Mail. Rooney said she is "fed up" with syringes being...
Australia and New Zealand emigrants in for closer crime checks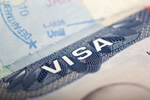 A trial-run that will boost access to the criminal records of those crossing the Tasman in order to seek employment is to be launched in the Australian state of Queensland this year, as reported by the New Zealand Herald. Government officials of New Zealand and Australia both hope that a trial of six months is to improve the disclosure of...
Brain drain hits Spain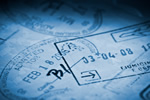 The Spanish population is shrinking for the first time in recent history due to a slow but steady wave of emigration. Highly-educated Spaniards are searching for work in different countries, as well as hundreds of thousands of immigrants returning home. Despite Spain's high unemployment rates, many of the people leaving the country are...
Illegal Immigrant Returns Home and Sets Up Business Selling UK Passports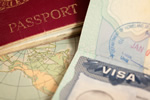 According to new reports, an illegal immigrant who was caught arranging a sham marriage was able to leave jail recently. Not only did he get out of jail, but he left with £1,500 in taxpayers' money. Once he returned home, he used this money to set up a business in Pakistan offering UK passports. These reports go on to explain that this...
Thousands of Immigrants Wrongly Collect Benefits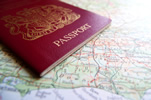 Well, according to new reports, Brits have yet another reason to lash out against immigrants. Apparently, these reports suggest that nearly 5,000 immigrants in the UK have been collecting benefits, despite the fact that they have no right to collect them. These were figures that were released by the government. Of course, reports show that...
Communication Failures Led to Border Checks Being Relaxed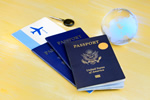 There are a number of different problems that come from a lack of communication. This goes double when that lack of communication is seen between officers of the UK Border Agency. In fact, MPs are now saying that miscommunication between the UK Border Agency, and the Home Office has led to border checks being relaxed too...
Pakistani Illegal Immigrant Finally Deported After Appeal Merry-Go-Round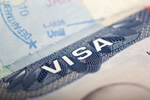 There are a number of illegal immigrants who attempt to increase their stay in the UK by appealing the court's decision to remove them. Typically, most of these immigrants do not think that they have a chance to win. However, this does give them a chance to stay in the UK a bit longer. Well, according to reports, this worked rather nicely for...
UK Border Agency Seizes Cheetah at Heathrow Airport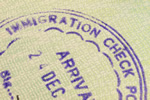 The UK Border Agency has been able to seize a number of different things that people try to sneak into the country. However, this could be the first time that they were able to seize an adult Cheetah. According to reports, a cheetah has been stopped at London's Heathrow Airport by border officials. Apparently, agents got suspicious when the...
80's Pop Icon Adam Ant Has House Raided by UK Border Agency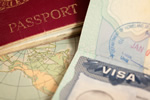 Reports now show that the 80's pop icon Adam Ant just found himself on the wrong side of an immigration raid. Apparently, officers from the UK Border Agency swooped down on his house recently to arrest a Japanese woman who had overstayed her visa. The raid on his house was actually done during the early morning. Immigration police came...
UK Border Agency Apologizes for Missed Attempt to Deport Killer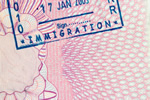 When the UK Border Agency fails to deport a failed asylum seeker, that is one thing. However, when they fail to deport one who later goes on to kill his partner and children, that is something different altogether. The UK Border Agency knows this and recently apologized for the missed chance to deport a killer immigrant. According to...
Emigration in Ireland Spurred on by Unemployment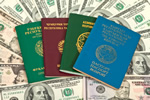 Emigration in Ireland has been a problem for some time now. In fact, ever since the job market bottomed out, people have been leaving Ireland in groups to find work elsewhere. Some are even now saying that emigration and education appear to be behind a huge fall in unemployment. Numbers right now are showing a 2,300 dip to 434,800 in the...
UK Border Agency Able to Arrest Over 120 Illegal Immigrants in Gwent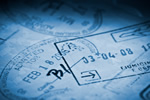 The UK Border Agency has been catching a lot of heat recently. A lot of that has to do with the fact that immigration issues are taking center stage in the UK right now. That being said, a lot of the positive work that this agency does goes unnoticed. Case in point, the UK Border Agency has been able to arrest more than 120 illegal immigrants...
Immigrants Putting Brits Out Of Work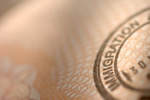 Recently, a number of people have been claiming that immigrants are taking away jobs from hard-working Brits. Now there has been a new study that supports these claims. Apparently, for every four immigrants who come to the UK from outside the European Union, one British worker is pushed out of a job. This information was brought to light by a...
UK Border Agency Officer Jailed After Admitting Being Addicted to Indecent Images of Children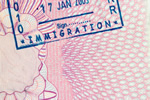 According to new reports, a UK Border Agency officer has been jailed for owning and sharing abusive images of children. Andrew Pratt told police officers that downloading these kinds of images had become a "way of life" for him. This former UK Border Agency officer admitted to becoming addicted to these kinds of images and films....
Youth Unemployment Being Hit Hard by Migrants from Eastern Europe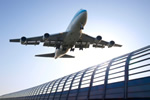 Now, according to Migration Watch UK, youth unemployment is being hit hard by immigration from Eastern Europe. This is a problem that has been brought up in the past. However, with the economy being so weak, the issue has resurfaced. This issue is likely going to be used as yet another topic to help campaigners who want to curb the number...
Anxiety Hits Britain Due to Immigration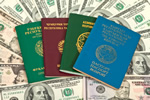 New reports now show that Brits are getting a little troubled over immigration. In fact, new reports say that Brits have a deep economic anxiety due to immigration. This is because they believe that immigration is having a negative impact on the housing, schooling, and job markets. They also believe that it is affecting public sectors, like...
Aston Villa Player Not Allowed in Britain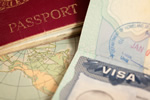 Well, it now appears that a teenage Aston Villa player will not be traveling with the rest of his team when they travel through Europe. This is because he will not be allowed to leave the UK. The player in question is 18-year-old Janoi Donacien. He has been denied permanent UK residency by the Home Office. This news comes despite the fact...
UK Immigration Expected to Decline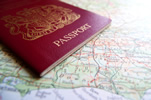 There is finally some good news in regards to immigration in the UK. According to reports, the UK is expected to fall by tens of thousands this year. A lot of this reduction is due to economic factors. However, there are other things that could be playing a role in it as well. New projections by the Institute for Public Policy Research...
Olympic Athletes Get Top Billing at Airports this Year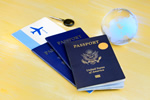 Worried about athletes not getting to the Olympic Games on time? Well, don't be. Reports have now come out to show that Olympic athletes, coaches and officials will all get top billing at airports. According to the UK Border Agency, this new scheme is going to help fast-track 25,000 Olympic Games members right into the UK. These reports...
Illegal Immigrants Found in Freezer Lorry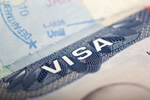 It now appears that eight illegal immigrants are very lucky to be alive. That is because these immigrants were found in the back of a freezer lorry. Although these immigrants might feel like being caught was a bad thing, if they would have remained on the lorry, they may have froze to death. Apparently, immigration agents were able to find...
UK Border Agency Raises Concerns with United States Visa Decisions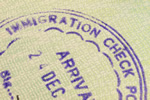 According to some new reports, it would appear that some concerns have now been raised in regard to United States visa decisions. Apparently, more than three in five decisions to refuse family visas to those who wish to visit the UK from New York were overturned by managers. These visas were overturned before going to appeal. John Vine,...
UK government fails on immigration targets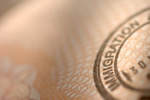 An independent researcher says that the British government has a long way to go to reach the immigration levels the prime minister has promised. The Institute for Public Policy Research (IPPR) says research has shown immigrants to the UK will outnumber those emigrating by 180,000 this year. This figure is an improvement on last year when...