Cyprus News - Emigrate UK
This is the category page for all Cyprus news here on emigrate.co.uk, where you can view all the Cyprus emigration news.
Expats in Cyprus in shock over government savings grab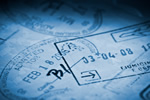 Tens of thousands of expats, members of the British Armed Forces, second home owners and those in the process of migrating to Cyprus are in shock following the announcement of a tax grab on their savings. As part of the agreement on an EU bailout package for the troubled island, the Cypriot government agreed to levy a tax on all private bank...
British expats report steep rise in the cost of living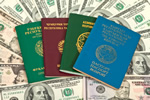 New research suggests that the cost of living for British expats is rising at a higher rate than it is for those living in the UK. According to the Post Office Expat Payment Index costs have risen by an average of 11 per cent. In some areas in Europe where the economies are struggling the figure is closer to 15 per cent. Of the 900 expats...
Common asylum system for the EU urged by Cypriot minister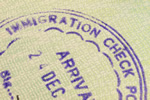 The Cypriot Interior Minister Neoclis Sylikiotis has repeated his country's calls for a common EU asylum system that will provide relief to smaller states which are coming increasingly under immigration pressure. Sylikiotis made the statement on his return from Brussels at the Larnaka International Airport, where he claimed that the...
Extradition for Cyprus death crash pair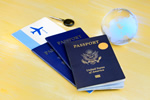 The two cousins from Essex that were inside a car that hit and killed a teenage boy in Cyprus have been extradited to a Cypriot prison. Luke Atkinson and Michael Binnington, both from Whitlam, were transported to Heathrow Airport before being flown to Cyprus. There they will serve jail terms for manslaughter. The pair had last week lost...