Welcome to the Emigration Destination Guide for emigrating to New Zealand here at emigrate.co.uk.
Skilled Workers And The Points-based System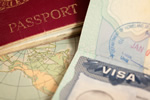 The Skilled Migrant category (SMC) offers professionals in required fields the opportunity to permanently live and work in New Zealand. Eligibility depends on a good knowledge of the English language, experience and qualifications, good health, good character and an age of 55 or under. The first step is to complete an Expression of Interest...
Privileges Per Nationality In New Zealand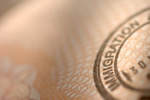 Although New Zealand's temporary and permanent entry and work requirements tend towards the stringent, there are various sectors of prospective migrants who are able to benefit from special conditions. These, however, are not necessarily nationality-based but include other groups as well. Chinese workers in specific trades, some...
New Zealand Visa Fees And Red Tape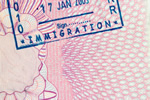 Fees for the various types of visas to enter New Zealand vary according to the applicant's country of citizenship as well as according to the visa itself. However the good news for prospective migrants is that the incomprehensible red tape requirements that are standard in many countries are kept to a minimum in New Zealand. Furthermore, for...
Permanent Residence In New Zealand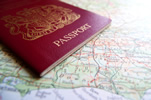 There are a number of ways to achieve permanent residence status in New Zealand, although most depend on temporary resident visas for up to three years after arrival. Basically, the following visas are all routes to permanent residence in the country. Full residence status entitles freedom to work, access to free healthcare, all study courses...
New Zealand Citizenship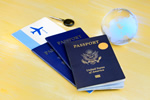 Permanent residence and citizenship have separate status in New Zealand, as permanent residence does not entitle the applicant to a New Zealand passport. In April 2006, the requirements for citizenship changed, with applicants now needing five years' residency in the country, dependent on when they arrived. The country allows dual...
Business And Long-stay Visas For New Zealand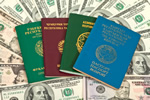 There are several options for business and long-stay visas offered by the New Zealand government, involving 'temporary' stays for several years or more and permanent stays linked to residency. Business visas fall into two categories – standard and plus, referred to as Investor 2 and Investor 1 categories. The categories are designed to...
Popular Cities In New Zealand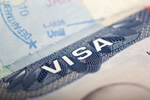 The largest conurbation in New Zealand, Auckland, is known as the City of Sails and is home to over a million people, a quarter of the country's population. Set on Waitemata Harbour in the northern region of North Island, it's built over an active volcanic field, although the actual volcanoes are extinct. An amazing multicultural mix of...
National Parks Of New Zealand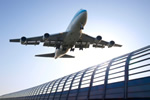 The magnificence of New Zealand is captured in 14 national parks administered and protected by the government's Department of Conservation. Care of the environment is taken very seriously here, although the parks are primary tourist destinations and home to all manner of adventure and outdoor sports activities. Most of the areas of natural...
Local Activities In New Zealand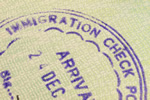 Most activities in New Zealand are centred around sports and sporting events or outdoor activities involving enjoying some of the most spectacular and unspoilt scenery on the planet. Adventure sports are popular year-round, and Kiwis in general are passionate about leading a healthy, outdoor lifestyle. Even large urban areas such as Auckland...
Getting About In New Zealand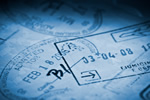 New Zealand's public transport network is reliable and clean, although full coverage across both islands isn't available as yet due to the spectacular topography's effect on the cost of installing rail lines. Domestic air travel, often linked to car rental, is the preferred option nowadays, with rural roads leading to remote destinations and...
Latest New Zealand Emigration News: