Emigrating simplified at Emigrate UK
Welcome to Emigrate UK! We're the number one emigration advice site in the UK, with daily updates in emigration and immigration news, emigration guides to a growing number of destinations, Emigrate.co.uk is jam packed with useful stuff for people thinking of emigrating. We cover worldwide emigration, immigration, visa types, international moving/removals, pet transfers, pension transfers QROPS, property abroad, recruitment, currency transfers, foreign banking and hope to educate you on the relevant laws of emigration. We have also written a guide for every country on emigrating, with in-depth emigrating guides for America, Australia, Canada, New Zealand and the UK!
Top Emigrating Destinations

Northern Australia is actually made up of the large Northern Territory and the state of Queensland. This area accounts for approximately half of all the country's landmass. Many people may be surprised to know that, despite its size, only around 20 per cent of the population of Australia lives in the northern portion of the country. ...
There are plenty of appealing reasons to choose New Zealand as the country you wish to emigrate to. The climate is excellent and the economy continues to grow. There are plenty of jobs here for immigrants which makes it very appealing for those who are looking for better opportunities to take advantage of. If you are considering a move to New...

There are now many exciting opportunities to be found in Canada. This makes the country very attractive to immigrants. You can either apply for immigration at a Canadian visa office outside the country or apply for permanent residence when you are already here. The country provides many immigration programs that can best suit you and your...

To most, the U.S. is the land of opportunity. But the land of opportunity can quickly become the land of frustration given the great difficulty one has to go through to migrate there. There are many ways that you can go about migrating to the U.S. You can go through employment sponsored immigration, family sponsored immigration,...
Latest Emigration News
UAE-Indian eMigrate inititative will end exploitation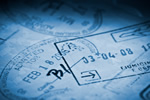 Indian officials in the UAE have said that the new revamped eMigrate online recruitment system can put a stop to employers and recruiting agents exploiting workers. The officials have also dismissed worries that blue-collar workers have not been able to use the platform because they must apply for emigration clearance online. On Monday,...
Egypt seizes vessels with more than 200 migrants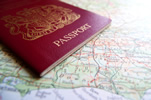 The Egyptian navy has seized three boats in the Mediterranean transporting 228 migrants and detained 17 crew members. The military announced on Facebook that as part of their ongoing attempts to secure the coast, they sighted three suspicious looking fishing vessels off the port town of Alexandria. The statement went on to say that they...
Indian employers angered by eMigrate system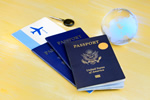 A number of Indian employers in the UAE are annoyed over the technical faults in the eMigrate system operated by the Indian missions in the country due to which they are unable to recruit employees from India. The eMigrate system was launched to smoothen and streamline the recruitment of Indian workers. About 5,000 employment visas are...
Church leader: African leaders must address problems that spark emigration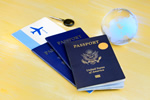 African leaders must look at the problems that lead to so many of the continent's people emigrating, said the Pontifical Council for Justice and Peace president Cardinal Peter Turkson on a recent visit to his native Ghana. Cardinal Turkson claimed that the continent's leaders had remained too silent while hundreds of thousands of...
60 migrants missing off Libya coastline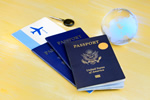 Roughly 60 migrants are reportedly missing off Libya, according to the International Organisation for Migration (IOM). The IOM made their estimate after interviewing survivors who were rescued from their vessel after it got into trouble in the waters off the North African country. The Fenice, an Italian rescue ship. Picked up more than...