Emigrating simplified at Emigrate UK
Welcome to Emigrate UK! We're the number one emigration advice site in the UK, with daily updates in emigration and immigration news, emigration guides to a growing number of destinations, Emigrate.co.uk is jam packed with useful stuff for people thinking of emigrating. We cover worldwide emigration, immigration, visa types, international moving/removals, pet transfers, pension transfers QROPS, property abroad, recruitment, currency transfers, foreign banking and hope to educate you on the relevant laws of emigration. We have also written a guide for every country on emigrating, with in-depth emigrating guides for America, Australia, Canada, New Zealand and the UK!
Top Emigrating Destinations

Northern Australia is actually made up of the large Northern Territory and the state of Queensland. This area accounts for approximately half of all the country's landmass. Many people may be surprised to know that, despite its size, only around 20 per cent of the population of Australia lives in the northern portion of the country. ...
There are plenty of appealing reasons to choose New Zealand as the country you wish to emigrate to. The climate is excellent and the economy continues to grow. There are plenty of jobs here for immigrants which makes it very appealing for those who are looking for better opportunities to take advantage of. If you are considering a move to New...

There are now many exciting opportunities to be found in Canada. This makes the country very attractive to immigrants. You can either apply for immigration at a Canadian visa office outside the country or apply for permanent residence when you are already here. The country provides many immigration programs that can best suit you and your...

To most, the U.S. is the land of opportunity. But the land of opportunity can quickly become the land of frustration given the great difficulty one has to go through to migrate there. There are many ways that you can go about migrating to the U.S. You can go through employment sponsored immigration, family sponsored immigration,...
Latest Emigration News
Half of Mayo students think they will emigrate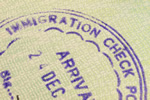 According to data from Studyclix's annual Student Sentiment Index, 48 per cent of Mayo students intend to emigrate some time in the future. The index uses data from 4,822 students in secondary school nationwide. A range of day-to-day issues and national topics experienced by second-level students are explored in the survey which found...
Over 100,000 Italians emigrated in 2014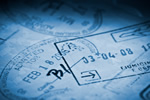 There was a significant increase in the amount of emigrants from Italy compared to last year with the prime destinations of choice being Germany and the United Kingdom. Government Figures released by II Sole 24 Ore show that some 101,297 Italians left their home country last year, 7,171 more than the number recorded in 2013. For 66,376...
Does Harry plan to emigrate to Australia?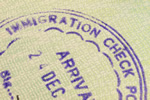 After thoughts of a new direction for his life, Prince Harry might be considering a move down under after leaving the army. Harry's friends said, after his planned four-week trip to Australia at the start of his gap year, that he could want to spend more time there. One of his friends said that that he will be mixing and living with...
'Lost Generation' of 5,000 people will not return from Canada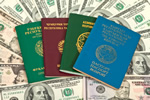 Since the start of the recession, nearly 5,000 emigrants from Ireland have settled in Canada permanently according to recent figures from the Sunday Independent. The latest data released by the Canadian Department of Citizenship and Immigration shows coincides with Irish visa trends which suggest that emigrants are being more thoughtful...