Emigrating simplified at Emigrate UK
Welcome to Emigrate UK! We're the number one emigration advice site in the UK, with daily updates in emigration and immigration news, emigration guides to a growing number of destinations, Emigrate.co.uk is jam packed with useful stuff for people thinking of emigrating. We cover worldwide emigration, immigration, visa types, international moving/removals, pet transfers, pension transfers QROPS, property abroad, recruitment, currency transfers, foreign banking and hope to educate you on the relevant laws of emigration. We have also written a guide for every country on emigrating, with in-depth emigrating guides for America, Australia, Canada, New Zealand and the UK!
Top Emigrating Destinations

Northern Australia is actually made up of the large Northern Territory and the state of Queensland. This area accounts for approximately half of all the country's landmass. Many people may be surprised to know that, despite its size, only around 20 per cent of the population of Australia lives in the northern portion of the country. ...
There are plenty of appealing reasons to choose New Zealand as the country you wish to emigrate to. The climate is excellent and the economy continues to grow. There are plenty of jobs here for immigrants which makes it very appealing for those who are looking for better opportunities to take advantage of. If you are considering a move to New...

There are now many exciting opportunities to be found in Canada. This makes the country very attractive to immigrants. You can either apply for immigration at a Canadian visa office outside the country or apply for permanent residence when you are already here. The country provides many immigration programs that can best suit you and your...

To most, the U.S. is the land of opportunity. But the land of opportunity can quickly become the land of frustration given the great difficulty one has to go through to migrate there. There are many ways that you can go about migrating to the U.S. You can go through employment sponsored immigration, family sponsored immigration,...
Latest Emigration News
Suicide attempts in Australia's PNG detention centre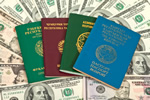 Papua New Guinea's detention centre on Manus Island, where Australia sends asylum seekers to be processed, has faced with mass demonstrations for more than a week, with reports stating that there have been a number of suicide attempts. One asylum seeker, who requested anonymity, said that the situation had reached a "critical" stage...
Benefit-claiming Brits in EU countries outnumber immigrants on welfare in the UK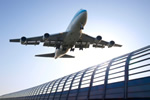 The number of British expats claiming benefits in European Union countries is larger than the number of immigrants from EU states on welfare in the UK, according to a new survey, which contradicts government figures. The research, conducted by the Guardian, showed that a total at least 30,000 Brits are claiming unemployment benefits in 23...
Cambodia-Australia refugee deal gets international backing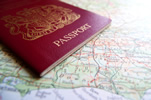 Asylum-seekers sent by Australia to be processed on the Pacific island of Nauru could get the opportunity to relocate to Cambodia. If the Cambodian government fulfils a number of requirements, the International Organization for Migration (IOM) has said it is prepared to back the move and help facilitate the transfer to the Southeast Asian...
UK: Home Secretary insists work must be done to prevent Jewish emigration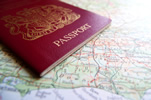 Home Secretary Theresa May has said it is time to "redouble efforts" to ensure there is no escalation in anti-Semitism in Britain and that the Jewish community feels safe. May admitted that she never thought the day would come when Jews in the country said they were scared to stay, but acknowledged that the attacks in a Jewish...