Emigrating simplified at Emigrate UK
Welcome to Emigrate UK! We're the number one emigration advice site in the UK, with daily updates in emigration and immigration news, emigration guides to a growing number of destinations, Emigrate.co.uk is jam packed with useful stuff for people thinking of emigrating. We cover worldwide emigration, immigration, visa types, international moving/removals, pet transfers, pension transfers QROPS, property abroad, recruitment, currency transfers, foreign banking and hope to educate you on the relevant laws of emigration. We have also written a guide for every country on emigrating, with in-depth emigrating guides for America, Australia, Canada, New Zealand and the UK!
Top Emigrating Destinations

Northern Australia is actually made up of the large Northern Territory and the state of Queensland. This area accounts for approximately half of all the country's landmass. Many people may be surprised to know that, despite its size, only around 20 per cent of the population of Australia lives in the northern portion of the country. ...
There are plenty of appealing reasons to choose New Zealand as the country you wish to emigrate to. The climate is excellent and the economy continues to grow. There are plenty of jobs here for immigrants which makes it very appealing for those who are looking for better opportunities to take advantage of. If you are considering a move to New...

There are now many exciting opportunities to be found in Canada. This makes the country very attractive to immigrants. You can either apply for immigration at a Canadian visa office outside the country or apply for permanent residence when you are already here. The country provides many immigration programs that can best suit you and your...

To most, the U.S. is the land of opportunity. But the land of opportunity can quickly become the land of frustration given the great difficulty one has to go through to migrate there. There are many ways that you can go about migrating to the U.S. You can go through employment sponsored immigration, family sponsored immigration,...
Latest Emigration News
Study shows expat children successfully integrate into Spanish life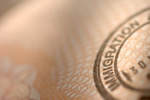 Although expats are generally perceived as older adults, many younger couples with children now leave their home countries for fresh starts overseas. Spain is an ever-popular expat destination for its warmer weather and more laid-back lifestyle than in Northern Europe, but parents can be forgiven for wondering about the effects of...
Canadian mother still fighting for visa for her husband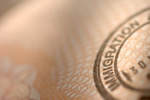 A Canadian-born resident legally married to her Indian husband is hoping against hope that he will be allowed to join her in time for the birth of their second child. Harpreet Sandhu, born to Indian immigrant parents resident in the town of Surrey, met and married her husband in June 2010, and the couple immediately applied for his...
Canada toughens up on foreign spouse sponsorship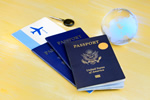 Canadian citizens applying to sponsor their foreign spouses will be hit hard by the government's doubling of processing times due to a backlog of applications. At present, any foreign national spouse of a Canadian citizen can be sponsored as long as temporary residence has been permitted and the couple are already legally resident in...
Middle East requires expat talent pool to manage international expo events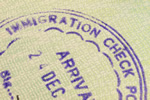 Gulf State governments are drawing up wish lists of talented expat professionals needed to manage Dubai's Expo 2020 and Qatar's 2022 World Cup finals. The two massive infrastructure projects require expat additions to their executive teams to ensure the success of the two events, both of which are expected to draw millions to the...