Emigrating simplified at Emigrate UK
Welcome to Emigrate UK! We're the number one emigration advice site in the UK, with daily updates in emigration and immigration news, emigration guides to a growing number of destinations, Emigrate.co.uk is jam packed with useful stuff for people thinking of emigrating. We cover worldwide emigration, immigration, visa types, international moving/removals, pet transfers, pension transfers QROPS, property abroad, recruitment, currency transfers, foreign banking and hope to educate you on the relevant laws of emigration. We have also written a guide for every country on emigrating, with in-depth emigrating guides for America, Australia, Canada, New Zealand and the UK!
Top Emigrating Destinations

Northern Australia is actually made up of the large Northern Territory and the state of Queensland. This area accounts for approximately half of all the country's landmass. Many people may be surprised to know that, despite its size, only around 20 per cent of the population of Australia lives in the northern portion of the country. ...
There are plenty of appealing reasons to choose New Zealand as the country you wish to emigrate to. The climate is excellent and the economy continues to grow. There are plenty of jobs here for immigrants which makes it very appealing for those who are looking for better opportunities to take advantage of. If you are considering a move to New...

There are now many exciting opportunities to be found in Canada. This makes the country very attractive to immigrants. You can either apply for immigration at a Canadian visa office outside the country or apply for permanent residence when you are already here. The country provides many immigration programs that can best suit you and your...

To most, the U.S. is the land of opportunity. But the land of opportunity can quickly become the land of frustration given the great difficulty one has to go through to migrate there. There are many ways that you can go about migrating to the U.S. You can go through employment sponsored immigration, family sponsored immigration,...
Latest Emigration News
Polish family emigrate to Plymouth after seeing images on Google Street View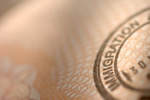 A Polish family has relocated to Plymouth after being impressed with the pictures they saw on Google Street View. Piotr Ladan and his family were preparing to move to the UK but were unsure of the exact location until they used Google's images to choose a city. The family viewed pictures of Plymouth's Armada Way and The Hoe - as well...
Europeans emigrating to Latin America for work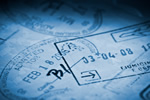 With high unemployment rates across parts of Europe, particularly Spain, many Europeans are moving to Latin America in search of work. A report by the International Organization for Migration and the European Union in May showed that in 2010 more Europeans emigrated to Latin American countries than the reverse; this was the first time this...
Mexican emigration to US drops dramatically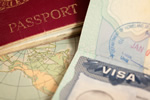 The number of Mexicans emigrating to the US has fallen sharply in recent years, according to recent research. Demographers from the University of New Hampshire and the University of Texas San Antonio say there was a peak in immigrants arriving from Mexico in 2003, and that it has dropped by more than 50 per cent since. Some 819,000...
Turkey: More than 18,500 migrants rescued from Aegean Sea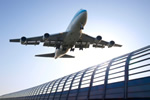 As the illegal migrant crisis in Europe continues to worsen, new figures have shown that 18,598 migrants have been rescued by the Turkish Coast Guard Command in the Aegean Sea since the start of the year. The migrants, who were trying to reach Turkey before making their way to other European destinations, were rescued in a total of 585...
Egypt deports dozens of Sudanese over attempted illegal immigration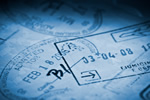 Thirty-six Sudanese migrants have been deported from Egypt for their attempted illegal immigration to Italy. The migrants were apprehended in a fishing vessel at a beach in the northern Egyptian governorate of Kafr el-Sheikh. There were also dozens of other Egyptian migrants that were making the journey in the same boat. After the...