Emigrating simplified at Emigrate UK
Welcome to Emigrate UK! We're the number one emigration advice site in the UK, with daily updates in emigration and immigration news, emigration guides to a growing number of destinations, Emigrate.co.uk is jam packed with useful stuff for people thinking of emigrating. We cover worldwide emigration, immigration, visa types, international moving/removals, pet transfers, pension transfers QROPS, property abroad, recruitment, currency transfers, foreign banking and hope to educate you on the relevant laws of emigration. We have also written a guide for every country on emigrating, with in-depth emigrating guides for America, Australia, Canada, New Zealand and the UK!
Top Emigrating Destinations

Northern Australia is actually made up of the large Northern Territory and the state of Queensland. This area accounts for approximately half of all the country's landmass. Many people may be surprised to know that, despite its size, only around 20 per cent of the population of Australia lives in the northern portion of the country. ...
There are plenty of appealing reasons to choose New Zealand as the country you wish to emigrate to. The climate is excellent and the economy continues to grow. There are plenty of jobs here for immigrants which makes it very appealing for those who are looking for better opportunities to take advantage of. If you are considering a move to New...

There are now many exciting opportunities to be found in Canada. This makes the country very attractive to immigrants. You can either apply for immigration at a Canadian visa office outside the country or apply for permanent residence when you are already here. The country provides many immigration programs that can best suit you and your...

To most, the U.S. is the land of opportunity. But the land of opportunity can quickly become the land of frustration given the great difficulty one has to go through to migrate there. There are many ways that you can go about migrating to the U.S. You can go through employment sponsored immigration, family sponsored immigration,...
Latest Emigration News
New Zealand: Annual migration at record high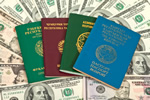 Annual migration in New Zealand has spiraled to a new high of just under 50,000, well above the number hit during the peak migration period 10 years ago. More New Zealanders are returning from Australia in search of work at home, while a higher number of international students are looking to stay in the country on a more long term basis....
Cambodian children more likely to emigrate that those in other Southeast Asia nations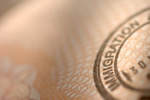 Youngers in Cambodia are more likely to move abroad for work than their counterparts in Vietnam, Myanmar and Laos, revealed a report by World Vision. The NGO questioned 869 Cambodians from the ages of 12 to 25 living in border areas and found that 20 per cent of them had travelled for work, in comparison to 19 per cent and Laos, and 11 and...
Lebanon: More people want second nationality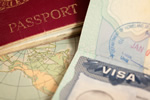 An increasing number of Lebanese citizens are aiming to acquire a second nationality so emigration can be an option should the war in neighbouring Syria spill over the border. Lebanon has a history of emigration dating back to 1860, when the Ottoman-ruled Mount Lebanon saw an outbreak of sectarian violence that resulted in many fleeing to...
Emigration of Spaniards on the rise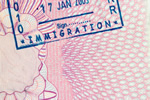 The number of Spaniards quitting the country rocketed by 15.5 per cent in the first six months of 2014 in comparison to the last six months of 2013, reaching its highest level since the start of 2011. Some 42,685 Spaniards headed to pastures new between January and June, 27,026 of whom were born in Spain, according to data from the Iberian...
EU president issues migration warning to UK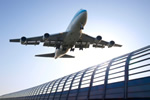 European Commission President Jean-Claude Juncker has told British Prime Minister David Cameron that it would be wrong to portray Eastern Europeans as criminals as most of them "earn their wages". The UK has recently introduced more stringent immigration laws, and Cameron has stated that Europeans on low pay in Britain should not have...