Emigrating simplified at Emigrate UK
Welcome to Emigrate UK! We're the number one emigration advice site in the UK, with daily updates in emigration and immigration news, emigration guides to a growing number of destinations, Emigrate.co.uk is jam packed with useful stuff for people thinking of emigrating. We cover worldwide emigration, immigration, visa types, international moving/removals, pet transfers, pension transfers QROPS, property abroad, recruitment, currency transfers, foreign banking and hope to educate you on the relevant laws of emigration. We have also written a guide for every country on emigrating, with in-depth emigrating guides for America, Australia, Canada, New Zealand and the UK!
Top Emigrating Destinations

Northern Australia is actually made up of the large Northern Territory and the state of Queensland. This area accounts for approximately half of all the country's landmass. Many people may be surprised to know that, despite its size, only around 20 per cent of the population of Australia lives in the northern portion of the country. ...
There are plenty of appealing reasons to choose New Zealand as the country you wish to emigrate to. The climate is excellent and the economy continues to grow. There are plenty of jobs here for immigrants which makes it very appealing for those who are looking for better opportunities to take advantage of. If you are considering a move to New...

There are now many exciting opportunities to be found in Canada. This makes the country very attractive to immigrants. You can either apply for immigration at a Canadian visa office outside the country or apply for permanent residence when you are already here. The country provides many immigration programs that can best suit you and your...

To most, the U.S. is the land of opportunity. But the land of opportunity can quickly become the land of frustration given the great difficulty one has to go through to migrate there. There are many ways that you can go about migrating to the U.S. You can go through employment sponsored immigration, family sponsored immigration,...
Latest Emigration News
Austria and Hungary at loggerheads over migrants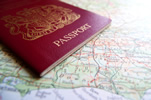 Austria has threatened to reinstate border controls with Hungary after Budapest refused to accept asylum seekers from other EU states. The neighbours' diplomatic row has further intensified what was already a fragile relationship over how to handle the ongoing flow of migrants into the EU and how they should be shared out. A number of...
Mediterranean migrant crisis: EU to launch new quarantine system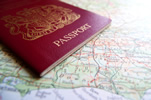 The EU is to establish a new way to quarantine migrants in Greece and Italy to enable speedier registration, fingerprinting and expulsion, as well as detention of up to 18 months should individuals be considered illegal migrants who have made their way over the Mediterranean from Libya. Leaders met at a summit on the Mediterranean refugee...
Europe spends billions deporting migrants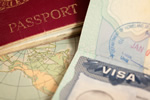 European nations have spent around 11.3 billion euros deporting illegal migrants in the past 15 years and a further 1.6 billion euros protecting their borders, according to a study by journalists. The research was published at a time when the European Union is getting ready to up its efforts against illegal migration, while also urging...
Lorry migrants in UK passed onto immigration officials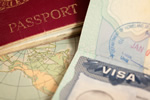 Twenty-six suspected illegal immigrants discovered in a lorry container in the UK have been handed over to immigration officials by police. Officers waved the vehicle down on the A1 in Cambridgeshire between Stamford and Whiting on Monday, and discovered 26 men and boys cramped into the container when carrying out a search. The people...
More South Africans looking to emigrate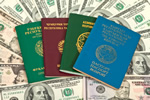 There has been a rise in the number of South Africans applying for citizenship or residence overseas, according to emigration specialists. A recent report revealed that South African citizens are currently allowed to enter 97 countries around the world without having to apply for a visa beforehand. Some of these nations allow the more...