Emigrating simplified at Emigrate UK
Welcome to Emigrate UK! We're the number one emigration advice site in the UK, with daily updates in emigration and immigration news, emigration guides to a growing number of destinations, Emigrate.co.uk is jam packed with useful stuff for people thinking of emigrating. We cover worldwide emigration, immigration, visa types, international moving/removals, pet transfers, pension transfers QROPS, property abroad, recruitment, currency transfers, foreign banking and hope to educate you on the relevant laws of emigration. We have also written a guide for every country on emigrating, with in-depth emigrating guides for America, Australia, Canada, New Zealand and the UK!
Top Emigrating Destinations

Northern Australia is actually made up of the large Northern Territory and the state of Queensland. This area accounts for approximately half of all the country's landmass. Many people may be surprised to know that, despite its size, only around 20 per cent of the population of Australia lives in the northern portion of the country. ...
There are plenty of appealing reasons to choose New Zealand as the country you wish to emigrate to. The climate is excellent and the economy continues to grow. There are plenty of jobs here for immigrants which makes it very appealing for those who are looking for better opportunities to take advantage of. If you are considering a move to New...

There are now many exciting opportunities to be found in Canada. This makes the country very attractive to immigrants. You can either apply for immigration at a Canadian visa office outside the country or apply for permanent residence when you are already here. The country provides many immigration programs that can best suit you and your...

To most, the U.S. is the land of opportunity. But the land of opportunity can quickly become the land of frustration given the great difficulty one has to go through to migrate there. There are many ways that you can go about migrating to the U.S. You can go through employment sponsored immigration, family sponsored immigration,...
Latest Emigration News
Canada scrapped millionaire visa may provoke lawsuit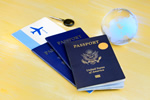 Following Chinese outrage over the scrapping of the Canadian 'millionaire' immigrant investor programme, Canadian businesses concerned with immigration and property issues are threatening a lawsuit. Immigration consultants and upscale real estate brokers are up in arms regarding the threat to their businesses and are considering taking...
Canada visa system threatens another ethnic restaurateur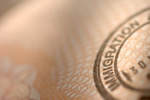 Following the news earlier in the week that a popular Halifax Thai restaurant is losing its head chef to deportation, another immigrant restaurateur can't open his new eatery as he can't get a work permit for an Indian chef. It seems that chefs from countries with popular authentic cuisines such as India and Thailand are being singled...
Chinese millionaires complain as Canada entry route is blocked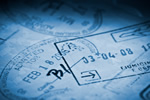 A group of Chinese millionaires now blocked from Canadian residential status issued a public complaint at a Beijing press conference earlier this week. Canada's recent federal budget statement announced the axing of the immigration investor and entrepreneur visas with which permanent residency could be purchased via a five-year...
3000 Brit builders helping reconstruct Christchurch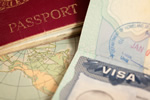 New Zealand has recruited some 3,000 skilled construction workers from the UK to help rebuild Christchurch after the devastating earthquakes. In the three years following the February 2011 destruction of the centre of the South Island city Kiwi immigration officials have granted 3,000 visas to UK construction workers. The majority of...
Controversial changes to Norway immigration rules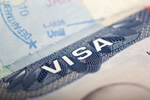 Whilst Norway isn't amongst the most popular countries for general expat attention, recent controversial immigration law changes may make it more difficult for skilled migrant workers to enter. Norway's four centre-right political parties took a week's worth of arguments and disagreement to come to a consensus on immigration law...