Emigrating simplified at Emigrate UK
Welcome to Emigrate UK! We're the number one emigration advice site in the UK, with daily updates in emigration and immigration news, emigration guides to a growing number of destinations, Emigrate.co.uk is jam packed with useful stuff for people thinking of emigrating. We cover worldwide emigration, immigration, visa types, international moving/removals, pet transfers, pension transfers QROPS, property abroad, recruitment, currency transfers, foreign banking and hope to educate you on the relevant laws of emigration. We have also written a guide for every country on emigrating, with in-depth emigrating guides for America, Australia, Canada, New Zealand and the UK!
Top Emigrating Destinations

Northern Australia is actually made up of the large Northern Territory and the state of Queensland. This area accounts for approximately half of all the country's landmass. Many people may be surprised to know that, despite its size, only around 20 per cent of the population of Australia lives in the northern portion of the country. ...
There are plenty of appealing reasons to choose New Zealand as the country you wish to emigrate to. The climate is excellent and the economy continues to grow. There are plenty of jobs here for immigrants which makes it very appealing for those who are looking for better opportunities to take advantage of. If you are considering a move to New...

There are now many exciting opportunities to be found in Canada. This makes the country very attractive to immigrants. You can either apply for immigration at a Canadian visa office outside the country or apply for permanent residence when you are already here. The country provides many immigration programs that can best suit you and your...

To most, the U.S. is the land of opportunity. But the land of opportunity can quickly become the land of frustration given the great difficulty one has to go through to migrate there. There are many ways that you can go about migrating to the U.S. You can go through employment sponsored immigration, family sponsored immigration,...
Latest Emigration News
London tech companies suffering from strict immigration rules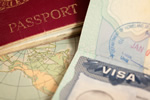 Whilst Canada and Australia open their doors still wider for talented technology migrants, London's tech sector is suffering due to the UK's over-zealous immigration laws. Claims of a dearth of available talent from overseas are being made by the Tech London Advisors group, a coalition of business and technology experts along with...
Canada immigration reforms promote new Express Entry visa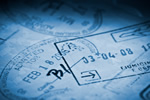 Canada's replacement for its Expression of Interest scheme, the Express Entry system, is expected to by up and running as early as the beginning of 2015. Mooted as a more flexible, faster and fairer system, Express Entry has been in the immigration pipeline for some two years as part of a reform to the entire system. At a press...
New Zealand trucking companies in hunt for expat HGV drivers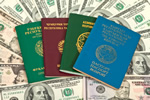 Road transport companies in New Zealand are in need at least 400 Class 5 licensed heavy good vehicle drivers to solve a shortage which is harming the sector's economy. A recent study by the Kiwi Road Transport Forum has revealed 112 haulage companies are unable to operate their full fleet due to lack of suitably licensed drivers. Only...
Expat graduates having tough times finding skilled jobs in Canada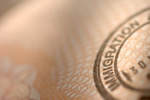 In spite of Canadian immigration's assurances that skilled professionals are required to fill vacant jobs, the majority of expat graduates are forced to take work well below their skills levels. The issue is being put down to the attitudes of Canadian employers, as 70 per cent of domestic graduates find employment in managerial or...
Immigration reform delay affecting techies looking to USA work visas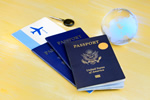 The continuing delay in agreement over America's controversial immigration reform bill is hitting on highly skilled workers wishing to emigrate to the USA as well as the companies needing their expertise. Demand for visas in the highly-skilled category soared by 39 per cent over the past year, but the statutory caps have remained static...