Emigrating simplified at Emigrate UK
Welcome to Emigrate UK! We're the number one emigration advice site in the UK, with daily updates in emigration and immigration news, emigration guides to a growing number of destinations, Emigrate.co.uk is jam packed with useful stuff for people thinking of emigrating. We cover worldwide emigration, immigration, visa types, international moving/removals, pet transfers, pension transfers QROPS, property abroad, recruitment, currency transfers, foreign banking and hope to educate you on the relevant laws of emigration. We have also written a guide for every country on emigrating, with in-depth emigrating guides for America, Australia, Canada, New Zealand and the UK!
Top Emigrating Destinations

Northern Australia is actually made up of the large Northern Territory and the state of Queensland. This area accounts for approximately half of all the country's landmass. Many people may be surprised to know that, despite its size, only around 20 per cent of the population of Australia lives in the northern portion of the country. ...
There are plenty of appealing reasons to choose New Zealand as the country you wish to emigrate to. The climate is excellent and the economy continues to grow. There are plenty of jobs here for immigrants which makes it very appealing for those who are looking for better opportunities to take advantage of. If you are considering a move to New...

There are now many exciting opportunities to be found in Canada. This makes the country very attractive to immigrants. You can either apply for immigration at a Canadian visa office outside the country or apply for permanent residence when you are already here. The country provides many immigration programs that can best suit you and your...

To most, the U.S. is the land of opportunity. But the land of opportunity can quickly become the land of frustration given the great difficulty one has to go through to migrate there. There are many ways that you can go about migrating to the U.S. You can go through employment sponsored immigration, family sponsored immigration,...
Latest Emigration News
Sleepless night for expat Scots ends with overwhelming No vote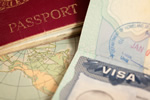 For the last several months, the topic of heated conversation in every expat Scottish community worldwide has focused on the national independence referendum. The historic referendum had been slated to end over 300 years of English rule over the northernmost region of Britain, but finally resulted in a larger than expected majority voting...
Pakistani woman facing Sharia death sentence after deportation from Canada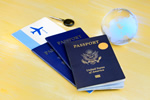 A Pakistani woman who fled to Canada in 2007 as a refugee after receiving death threats has been deported by Canada's immigration authority in spite of an ongoing UN Human Rights appeal. Jamila Bibi, 60, accused of adultery and arrested in Pakistan in 2007, fled to Canada after she was granted bail, and had been living in Saskatoon...
Canada express entry skilled work visa fails to impress migrants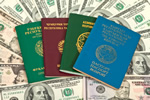 A recent study has revealed that Ottawa's new migrant arrivals are less than impressed with the Express Entry System due to launch in January 2015. The new programme has already seen the recruitment of skilled immigrants across 50 job sectors in spite of the high number of recently-arrived qualified immigrants who are unable to find...
New Zealand jobs fairs in Australia plan to claw back skilled Kiwis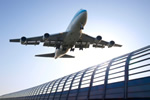 New Zealand's National Party is planning to set up job fairs in major Australian cities aimed at enticing skilled expat New Zealanders back into the home country employment market. As the fight to form the next New Zealand government ramps up, a statement by the National Party promises that, if re-elected, it will organise jobs fairs in...