Emigrating simplified at Emigrate UK
Welcome to Emigrate UK! We're the number one emigration advice site in the UK, with daily updates in emigration and immigration news, emigration guides to a growing number of destinations, Emigrate.co.uk is jam packed with useful stuff for people thinking of emigrating. We cover worldwide emigration, immigration, visa types, international moving/removals, pet transfers, pension transfers QROPS, property abroad, recruitment, currency transfers, foreign banking and hope to educate you on the relevant laws of emigration. We have also written a guide for every country on emigrating, with in-depth emigrating guides for America, Australia, Canada, New Zealand and the UK!
Top Emigrating Destinations

Northern Australia is actually made up of the large Northern Territory and the state of Queensland. This area accounts for approximately half of all the country's landmass. Many people may be surprised to know that, despite its size, only around 20 per cent of the population of Australia lives in the northern portion of the country. ...
There are plenty of appealing reasons to choose New Zealand as the country you wish to emigrate to. The climate is excellent and the economy continues to grow. There are plenty of jobs here for immigrants which makes it very appealing for those who are looking for better opportunities to take advantage of. If you are considering a move to New...

There are now many exciting opportunities to be found in Canada. This makes the country very attractive to immigrants. You can either apply for immigration at a Canadian visa office outside the country or apply for permanent residence when you are already here. The country provides many immigration programs that can best suit you and your...

To most, the U.S. is the land of opportunity. But the land of opportunity can quickly become the land of frustration given the great difficulty one has to go through to migrate there. There are many ways that you can go about migrating to the U.S. You can go through employment sponsored immigration, family sponsored immigration,...
Latest Emigration News
Malaga attracting foreign buyers once more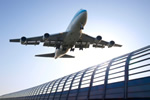 The Spanish property market has received a welcome boost of late after it was disclosed that foreign buyers are once more looking towards Malaga. Some 4,397 properties were bought by non-residents in 2014, up 7.4 per cent on the year before and 22 per cent on 2012. RE/MAX Top, which runs offices in the southern resorts of Marbella and...
Spain joins EU migrant quota opposition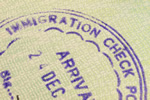 Spain has rejected the EU's proposal to set member states migrant quotas, following on from the UK and France's similar moves. The Iberian country rejected the proposal to share the mounting migrant burden, insisting that it had already helped many refugees and could not accept compulsory quotas. The European Commission unveiled the...
More Brits die in Spain than any other country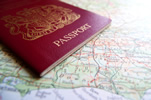 A higher number of UK citizens pass away in Spain than in any other country, revealed the latest data, although that is largely down to the sizeable number of Brits who emigrate to the Iberian country to enjoy their retirement. The recent statistics showed that more expatriate Brits died in the Mediterranean country than anywhere else but,...
Illegal immigrant talks to begin between Malaysia, Bangladesh and Myanmar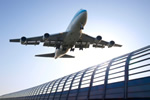 Discussions in Malaysia to try and find solutions to the recent influx of illegal immigrants from Myanmar and Bangladesh are due to start soon after more than 1,000 migrants were recently arrested in Langkawi. Datuk Alwi Ibrahim, the Home Ministry (KDN) secretary-general, said that the ministry found evidence of people smuggling as many...
Migrant's Gibraltar Straight bid foiled by Morocco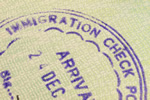 Last Friday, authorities in Tangiers said that Morocco's navy prevented a group of 40 migrants on makeshift boats from illegally crossing the Strait of Gibraltar on their way to Spain. MAP new agency said that according to officials in Tangiers, this group of illegal migrants were of sub-Saharan origin. They added that the migrants, who...