Emigrating simplified at Emigrate UK
Welcome to Emigrate UK! We're the number one emigration advice site in the UK, with daily updates in emigration and immigration news, emigration guides to a growing number of destinations, Emigrate.co.uk is jam packed with useful stuff for people thinking of emigrating. We cover worldwide emigration, immigration, visa types, international moving/removals, pet transfers, pension transfers QROPS, property abroad, recruitment, currency transfers, foreign banking and hope to educate you on the relevant laws of emigration. We have also written a guide for every country on emigrating, with in-depth emigrating guides for America, Australia, Canada, New Zealand and the UK!
Top Emigrating Destinations

Northern Australia is actually made up of the large Northern Territory and the state of Queensland. This area accounts for approximately half of all the country's landmass. Many people may be surprised to know that, despite its size, only around 20 per cent of the population of Australia lives in the northern portion of the country. ...
There are plenty of appealing reasons to choose New Zealand as the country you wish to emigrate to. The climate is excellent and the economy continues to grow. There are plenty of jobs here for immigrants which makes it very appealing for those who are looking for better opportunities to take advantage of. If you are considering a move to New...

There are now many exciting opportunities to be found in Canada. This makes the country very attractive to immigrants. You can either apply for immigration at a Canadian visa office outside the country or apply for permanent residence when you are already here. The country provides many immigration programs that can best suit you and your...

To most, the U.S. is the land of opportunity. But the land of opportunity can quickly become the land of frustration given the great difficulty one has to go through to migrate there. There are many ways that you can go about migrating to the U.S. You can go through employment sponsored immigration, family sponsored immigration,...
Latest Emigration News
Hong Kong immigrants in Canada rushing to return to Asian homelands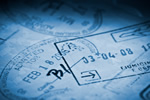 A growing number of Canadian citizens originating from Hong Kong are turning their backs on their adopted country and going home. Recently-released demographic data tells the tale of fast-diminishing numbers of Asian-Canadian citizens, down by 32,000 in the last 17 years. Canada's National Household Survey shows a total of 209,000 Hong...
Costa Rica Central Valley becoming the next expat haven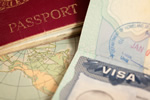 Costa Rica's Central Valley, a high plateau containing the country's capital, San Jose and surrounded by mountains, has long been a destination for adventurous expats. Established expat towns such as San Remon, Atenas, Grecia, Alajuela, Moravia and Heredia are drawing even more residents from overseas, as are the up-and-coming hotspots...
Canada to lure Silicon Valley techies struggling with immigration issues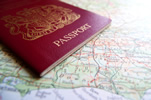 Canada's minister of citizenship, immigration and multiculturalism arrived in the Bay area last Friday determined to spread the message that his country is open for business. In a Vancouver interview before he left, Jason Kenney told the media that the dysfunctional US immigration system is now common knowledge worldwide, adding that he...
Australia plans to admit 190000 immigrants in 2013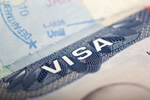 Australia's Federal Budget, announced last Monday, saw no change in expected immigration numbers at 190,000 for the year 2013/2014, the same number as in the previous year. Prospective skilled migrants will welcome the news, as the rumours that the category would be cut down have proved unfounded. In recent months, negative comments...
Merkel urges Germans to accept immigration policy changes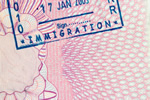 In a game-changing speech delivered earlier this week German chancellor Angela Merkel urged the German people to face up to the hard facts of essential changes in immigration policy. Merkel's speech at a government-backed conference focused on Germany's demographic challenges and the social legacy of unchecked immigration over...