Emigrating simplified at Emigrate UK
Welcome to Emigrate UK! We're the number one emigration advice site in the UK, with daily updates in emigration and immigration news, emigration guides to a growing number of destinations, Emigrate.co.uk is jam packed with useful stuff for people thinking of emigrating. We cover worldwide emigration, immigration, visa types, international moving/removals, pet transfers, pension transfers QROPS, property abroad, recruitment, currency transfers, foreign banking and hope to educate you on the relevant laws of emigration. We have also written a guide for every country on emigrating, with in-depth emigrating guides for America, Australia, Canada, New Zealand and the UK!
Top Emigrating Destinations

Northern Australia is actually made up of the large Northern Territory and the state of Queensland. This area accounts for approximately half of all the country's landmass. Many people may be surprised to know that, despite its size, only around 20 per cent of the population of Australia lives in the northern portion of the country. ...
There are plenty of appealing reasons to choose New Zealand as the country you wish to emigrate to. The climate is excellent and the economy continues to grow. There are plenty of jobs here for immigrants which makes it very appealing for those who are looking for better opportunities to take advantage of. If you are considering a move to New...

There are now many exciting opportunities to be found in Canada. This makes the country very attractive to immigrants. You can either apply for immigration at a Canadian visa office outside the country or apply for permanent residence when you are already here. The country provides many immigration programs that can best suit you and your...

To most, the U.S. is the land of opportunity. But the land of opportunity can quickly become the land of frustration given the great difficulty one has to go through to migrate there. There are many ways that you can go about migrating to the U.S. You can go through employment sponsored immigration, family sponsored immigration,...
Latest Emigration News
Singapore tax regime and lifestyle proving irresistible to wealthy migrants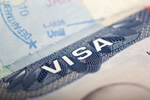 An increasing number of ultra-wealthy expats are relocating to Singapore for its friendly tax laws and top of the range lifestyle. The city-state now ranks in the Global Cities Index as the third-most attractive destination for multi-millionaires and even billionaires after London and New York. The who's who of international Forbes'...
Expat market in China sees evolution and increased diversity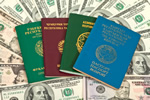 In spite of media accounts suggesting that the expat community in China is shrinking, the market is evolving to include more nationalities and individual groups. Given the rapid expansion of the world's second most powerful country, it's no surprise that adventurous expat workers are rushing to get on the ground in China. In spite of...
Expat Scots barred from voting in independence referendum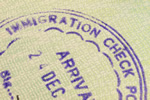 Scotland's controversial referendum on independence from the rest of the UK is not likely to represent the views of all Scots as those not living north of the border are banned from voting. Expatriate Scots, whether they're living just across the border in England or working in distant countries half-way across the world, are all...
Canada temporary foreign worker programme faces first legal challenge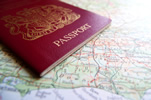 Canada's controversial Temporary Foreign Worker Programme, already unpopular with employers, is now facing a legal challenge by a Labrador businesscouple. Introduced in its reformed version in June by Employment and Social Development Minister Jason Kenney, himself a former immigration minister, the programme includes the Labour Market...
Irish diaspora feared unending as more medical professionals leave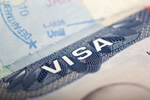 Thousands of medical doctors are feared to be planning to emigrate, according to the Medical Council responsible for issuing competence certificates. The crisis in the Irish health service seems to be escalating, with around 3,000 certificates of competence issues to practicing medical professionals over the last 19 months. Recently, the...