July 2011 Emigrate News Archive
Archived Daily Emigrate UK News...
MP's Now Criticizing Student Visa Restrictions Put in Place by the Government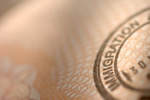 Apparently there are a number of MPs in the UK that are criticizing the government's plans to curb student visas. The MPs are saying that the plans are being rushed, and all it will really do is have a negative impact on the economy. So far, the UK government has introduced a large number of possible changes to the student visa. Most of...
Couple Claims Immigration Rules Are In Breach of Human Rights Laws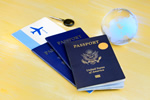 Recently the government has been changing a number of immigration laws in order to help keep the number of migrants coming to the UK down. One of these rules was the one that required people to be able to speak English when they moved to the UK. Now, however, it seems that some migrants are fighting back against this requirement in...
Tinsley House Removal Center Shows Major Improvement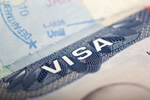 According to inspectors, the Tinsley House removal center near Gatwick Airport has recently shown some major improvement. This is big news for this removal center, which was actually criticized for the way that it treated women and children back in 2009. Apparently, within just a few years, the center has been able to turn things...
United States Man Gets 15 Years in Jail for Smuggling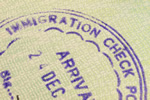 Although the UK is having a hard time stopping smugglers right now, it is not the only country that is having to deal with this problem. In fact, the United States continues to fight smugglers everyday. Just recently a Miami, Florida native was sentenced to 15 years in jail followed by three years of probation. Apparently he was given this...
Police Ruin Happy Wedding Day for Couple After a Bad Tip Off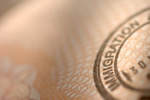 A lot of times it is thanks to tip offs that cops are able to stop sham marriages before they can take place. After all, many immigrants are looking to take part in scam weddings as a quick way to gain entry into the UK. However, it is important to keep in mind that a tip off may not always be correct, as the police have learned just...
Talented Migrants May Have Fast Track to UK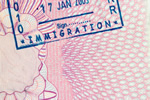 Despite how much the government is doing to keep some migrants out, there are some that now have a fast track into UK borders. Just recently the government announced that it will be encouraging "exceptionally talented" migrants to come to the UK. They are looking for people in the fields of engineering, science, humanities and...
Lord Glasman says Something Has to be Done About Immigration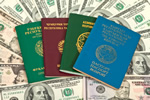 According to reports, Lord Glasman said that the UK needs to draw some kind of line in regards to immigration. He went on to say that the country even needs to renegotiate European Union rules that allow the free movement of migrant workers. Lord Glasman, who is the leading policy adviser to the Labour leader, is apparently ready to take...
Olympics Likely to be Targeted by Human Traffickers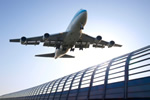 As the 2012 Olympic Games draws near, Home Secretary Theresa May has said that she is worried about human traffickers targeting the games. She thinks that they are going to try and take advantage of a larger than usual number of visitors as a way to sneak people into the country. The idea is, by flooding the UK Border Agency, human...
New Poll Shows Brits Are Feeling More Tension Towards Migrants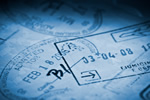 According to a brand new poll, almost half of the UK is starting to back the new "right-wing party" approach to migrants. This is the same approach that vows to crack down on immigration, and this goes double for Islamic extremists. This just proves that more and more Brits from around the UK are starting to harbor negative feelings...
UK Border Agency Arrests Six Illegal Workers During Raid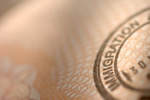 Apparently the UK Border Agency is not about to stop raiding businesses anytime soon. In fact, just recently the UK Border Agency did a raid on the Honeytop Speciality Foods factory in Dunstable. It was here that the agency was able to find six illegal workers. Although it was good to locate these illegal workers, the agency admitted that...
Damian Green says Courts in the UK Make it Hard to Deport Criminals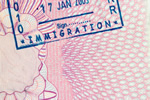 Apparently Damian Green is not very happy with the UK court system. He says that the courts in the UK make it harder to deport foreign criminals and all of the failed asylum seekers currently staying in the UK. He went on to say that he finds it extremely frustrating that the UK courts have adopted what he is calling a "stricter...
Home Office to Ban Poor People from Bringing Spouses to the UK from Other Countries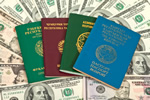 According to new reports, the Home Office is currently in the middle of announcing a proposal that would see a minimum income threshold set for people who wish to bring in a spouse from another country. This threshold would also be placed on people wishing to bring in dependents from other countries as well. Damian Green, who is the...
Immigration Advisory Service Goes Into Administration Leaving Many Asylum Seekers in Trouble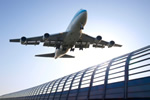 There is some very bad news for asylum seekers in the UK. Apparently thousands of claims for asylum seekers in Greater Manchester have just been left up in the air. This news comes in as the legal advice charity, Immigration Advisory Service, goes into administration. This legal advice company is known for representing individuals, as well as...
Home Office to Review Human Rights Laws for Border Control Reasons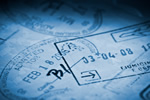 There is a number of things that the UK government is looking into to help reduce immigration numbers. Well it now seems that the Home Office is looking to take this yet another step further. Apparently the Home Office is in the middle of reviewing human rights laws in an attempt to keep it from causing "serious damage" to Britain's...
Author Alan Shadrake Finally Gets Deported from Singapore After Spending Weeks in Jail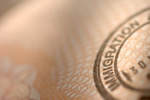 Reports now show that well-known British author Alan Shadrake has finally been deported by the High Court of Singapore. This may sound like a bad thing, but really it is a blessing since Alan had spent the last six weeks in jail. On top of that, Mr Shadrake, who is seventy-six years of age, was fined some 20,000 Singapore dollars. So this...
Conservative MP for Harlow said He has Found a Loophole for Illegal Migrants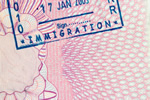 Right now migrants are a very touchy issue all over the UK. That is why a new finding by the Conservative MP for Harlow, Robert Halfon, is such big news. Apparently he says that he has uncovered a way for illegal migrants to enter the UK without the need for a passport check. According to reports from immigration and special branch...
Doctor who Helped Torture People for Saddam Hussein has been Working in Britain for 7 Years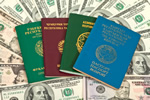 It seems that one of Saddam Hussein's very own "torture doctors" has been working in British hospitals for the past 7 years. This is the same doctor who was apparently involved in a number of very horrific tortures. His name is Dr Mohammed Kassim Al-Byati, and he was given a permit to work as a doctor by the Labour Government back in...
Immigration and Customs Enforcement Agency Targets Foreigners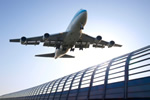 According to new reports, Brits may want to think twice about violating any kind of United States copyright laws. This includes Brits that do not even have any link to America or have servers that are located in other countries. This news has surfaced as British website owners may face extradition to the United States on piracy charges. This...
Ireland's Population at 150-year High Due to Increasing Birth Rates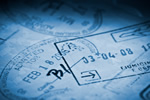 New reports from the Central Statistics Office show that increasing birth rates have really boosted Ireland's population. In fact, it has given it such a boost that Ireland's population level is at its highest in over 150 years. This latest report goes against what some earlier reports were trying to claim. In fact, not too long ago some...
Public Sector Strikes Prove to Have Little Affect on Travel Thanks to UK Border Agency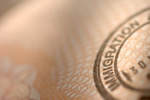 According to reports, the UK Border Agency's contingency plan was able to save the day in terms of travel. In fact, operators say that passengers were able to be moved through airport lines pretty much on schedule. They went on to note that this was all thanks to the contingency plan put in place by the UK Border Agency. Heathrow Airport...
Population in the UK Increasing Fast Thanks to Immigration and Rising Birth Rates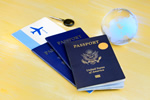 There is one thing that is no secret, the population in the UK is on the rise. In fact, reports have shown that the UK population has grown by almost half a million since last year. If true, then this would represent the fastest rate of growth in almost half a century. Official reports state that the population has already grown by...