June 2011 Emigrate News Archive
Archived Daily Emigrate UK News...
Customs and Immigration Officers in the UK to Participate in the Public Sector Strike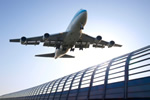 It seems that travel problems are likely to occur in the UK today as reports come in that customs and immigration officers are going to take part in the public sector strike. This means that thousands of travelers are going to be hit with travel delays. Of course, it is not just the airline passengers that are going to be affected by this...
Judges Rule Undesirable Criminal Immigrants Cannot Simply be Deported from Britain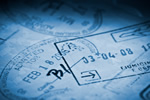 Recently there have been a lot of arguments in relation to immigration in the UK. A lot of people are saying that certain immigrants, like the criminal ones, should be deported from the country. This pretty much means that all of the "undesirable" people are just forced to leave. However, according to two European judges, dangerous...
150 UK Border Agency Officers Raid a Sex Trafficking Ring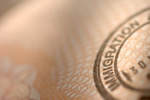 Reports now show that at least nine people have already been arrested in connection to sex trafficking. Apparently these people were picked up during one of the biggest ever sex trafficking raids of all time. The operation saw homes raided in Chessington. Also, a 38-year-old woman was arrested in Surbiton. Official reports state that some...
UK Economy Could Be Put At Risk by a Temporary Workforce of Skilled Migrants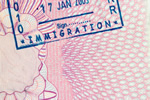 According to the latest reports, business leaders from all over the UK have been trying to warn the Home Secretary of the major risks of creating a "temporary workforce of skilled migrants." Apparently this would cause a lot of harm to the UK economy. These business leaders went on to say that the new government plans to create this...
DNA Tests for Asylum Seekers to be Dropped in the UK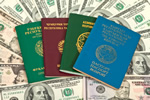 New reports are now showing that the UK is in the process of dropping DNA tests to help identify the nationality of African refugees. Apparently this is going to be done because reports suggest that there is no kind of scientific benefit to this practice. The UK Border Agency just released a statement last Friday that noted that the...
Man Being Deported from the UK Tries to Slash His Own Throat During Plane Ride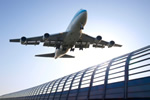 Most people know that people will do just about anything to keep from being deported from the UK. In some cases this means trying to take their own lives. This just so happens to be the case for one illegal immigrant who attempted to slash his own throat while aboard a plane earlier this week. The immigrant, who was being deported back...
Oxford University says UK Won't Make Net Migration Targets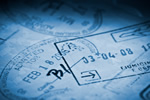 According to Oxford University, David Cameron will not be reaching his pledge to cut immigration to less than 100,000 by 2015. In fact, a study by the Migration Observatory predicted that the government is only going to get halfway to its goal despite all of the changes that have been made to the immigration system. The Migration...
Former Labour Minister Frank Field says Immigration Takes 9 Out of Every 10 Jobs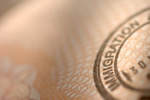 It now seems that more people are lashing out against immigration. Just recently, Frank Field, who is the former Labour Minister that was brought in to advise the coalition, said that 9 out of every 10 jobs in Britain are getting taken up by immigrants. Officially, figures have apparently stated that Field said that about 87 percent of...
UK Rapist Deported from Australia Back to Britain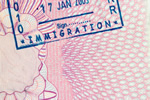 Well it appears that the UK is not the only country that is trying to send "unwanted" people away. People who break the law in the worst kind of way are being kicked out of Australia as well. In fact, just recently a British rapist, who carried out a very terrible sex attack, has been kicked out of Australia and forced back home to the...
A Group of 9 Asian Men Trained Teenage Girls as Prostitutes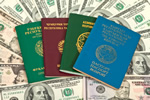 Currently there is a case going on in which prosecutors claim that 9 Asian men acted as "pimps" to 7 teenage girls. Apparently they encouraged all of these underage girls to have sex with men as "favors" to them. The girls would do these favors, because they believed that the men were in love with them. The teenage girls, one of...
Taiwan Students Get Simplified UK Student Visas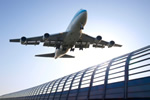 A number of colleges around the UK have been asking the government to come up with some kind of simpler visa application process. Well this plea has been answered, somewhat. Reports show that the UK student visa application for Taiwanese students has been simplified. This announcement was made by the British Trade and Cultural Office just...
Britain Seeing a 25% Increase in Irish Immigration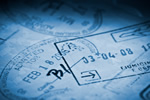 It seems that Britain just continues to be hammered by immigration around every turn. This time, it seems that reports show that the number of Irish people moving to Britain has jumped by nearly 25% when compared to the year before last. Overall, this is the biggest increase in emigration to the UK in more than 10 years. This has a lot of...
Cuts to the Number of Foreign Students Coming to the UK Could Cost the Economy £2.4 Billion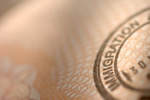 Right now the UK is looking at every option when it comes to cutting down the number of foreigners that are coming into the country. This does include looking at ways of cutting down the number of foreign students that study in Britain. However, not everyone agrees with this idea. In fact, some say that, by cutting down on the number of...
UK Handed Out Some 203,600 Passports to Foreign Nationals in 2009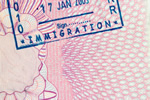 It now seems that even more people are lashing out against the UK Border Agency. This new wave of backlash comes as reports show that Britain gave citizenship to the highest number of foreign nationals in all of Europe. In fact, the UK gave 203,600 foreign nationals British citizenship in 2009. This is a number that is 50 percent higher than...
New Rules Could Keep Tens of Thousands of Migrants Out of the UK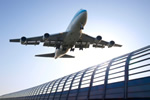 The UK government is continuing to move forward with its plans on keeping as many migrants out of the country as possible. According to immigration minister Damian Green, due to new tighter regulations, many migrants will no longer be able to settle in the UK. The immigration minister went on to say that tens of thousands of migrants could...
UK Border Agency Officers Arrest Illegal Workers in Leicester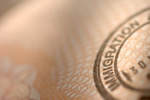 Reports now show that some 33 illegal workers have been arrested by the UK Border Agency. Apparently these arrests were made after a large-scale raid was performed on a textile factory. So far, most reports have stated that some 100 officials from various different agencies actually stormed the building, which is located on East Park Road in...
Border Security Will Be Increased During Olympic Games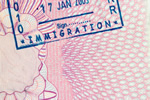 Recently it seems that France and Britain have been in talks on ways that they can increase border security between their two countries during the Olympic Games. In fact, on Monday, the British and French interior ministers came out to inspect the Cross Channel security that is currently in place. This was all done as the two countries look...
Polish Migrants Fueling the Highest Net Migration the UK Has Seen in Five Years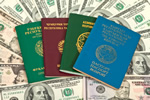 Reports have just recently started to show that the number of people arriving in the UK, compared to the number of people leaving the UK, has jumped by close to 100,000. This is a stat that is known as net migration. Right now Brits are currently dealing with the highest level of net migration in close to five years. So far reports have...
Isle of Wight Fisherman Jailed for Trying to Smuggle Cocaine into the UK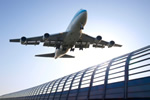 New reports show that a lobster fisherman from the Isle of Wight was just recently jailed for the next 24 years. Apparently this happened after it was found out that he planned to smuggle 560 pounds of cocaine into the UK. Reports go on to show that the fisherman, Jamie Green, had sailed his fishing boat from Yarmouth into the Channel. It...
New Detention Center in Lincolnshire Announced by the Home Office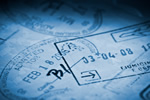 It now seems that the Home Office has just recently announced a brand new detention center in Lincolnshire. Apparently this new detention center has the capacity to detain as many as 400 men at one time. The new building, which is being called Morton Hall, is designed to accommodate foreign prisoners as well as failed asylum seekers. Of...
Unemployed Man Uses Billboard to Try and Fight Emigration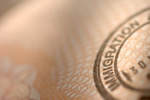 There have been a lot of reports in the news lately about emigration. There are some places around the world that are trying to fight emigration by keeping their own people within the country. However, it is not very often that people hear about people using billboards to try and fight their own emigration. That's right, just recently an...
Ugandan Woman Seeking Asylum in the UK to be Deported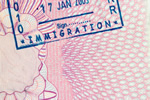 Recently there has been a lot of people following the case of a Ugandan woman who came to the UK seeking asylum. Although at first look it may seem like any old asylum case, under further investigation people can see that what this lady has been through is nothing short of cruel and unusual punishment. Apparently this Ugandan woman came to...