May 2011 Emigrate News Archive
Archived Daily Emigrate UK News...
UK Finally Deports Child Sex Offender Back to Pakistan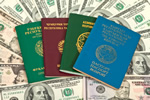 Years ago, a Pakistani man was convicted of child sex offenses in Britain. Despite this, the man put up a fight to try and stay in Britain. Many people were scared that he may find a way to stay in the UK due to a loop-hole. However, it now seems that the man has lost his fight and will be deported back to Pakistan, according to the interior...
UK Immigration Numbers Getting out of Control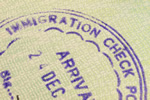 Whenever anyone brings up immigration in the UK, people have a lot of different takes on it. There is no denying the fact that it is a very touchy subject for people to talk about. However, according to some ministers in the UK, the immigration issue is "getting out of control." This statement was brought on after some new figures showed...
Workers From Outside the UK Taking Up Many of the Low Skill Jobs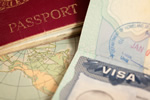 With unemployment rates so high, the last thing that people want to hear about is jobs being taken up by people who come from outside the UK. However, a new report now shows that many low skill jobs are currently being given to workers who travel to the UK from other areas of the world. These figures go on to show that one out of every...
UK Border Agency Continues to Have its Methods Criticized in New Reports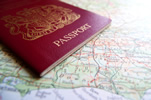 Recently the UK Border Agency has been under a lot of pressure to get some kind of control over the immigration problem affecting much of the UK. However, some feel that the UK Border Agency is failing in its mission to get a hold of this situation. This time the agency is being pounded in a report that examines its operations in both...
British Courts Allow Robber to Stay in the UK because He Has a Girlfriend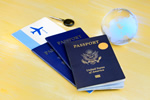 Not everyone in the UK agrees with the immigration system. Some want to know why good people get deported while convicted robbers get to stay. This issue has just once again been brought to the attention of people all over the UK. Just recently immigration judges gave a convicted robber the right to not be deported out of Britain. They...
UK Border Agency Announces Plans to Stop all Unnecessary Immigration Appeals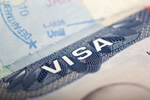 It looks like the UK Border Agency is ready to take their fight on immigration to the next level. Apparently the immigration minister, Damian Green, has already announced this week that he plans on ending all of those "unnecessary appeals." He is going to do this by stopping late evidence consideration. This should help stop the...
UK Government Taking a Closer Look at IT Staff Transfers from India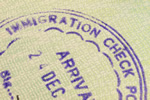 It now seems that the British parliament's committee on public accounts is taking a closer look at Indian IT companies that are trying to use their inter company transfers as a route to relocate their workers to Britain. This is viewed as a problem, because it is now said that the UK Border Agency has no kind of control over people who are...
Ethnic Population in the UK On The Rise Over the Past 8 Years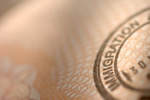 It now seems that the ethnic population in the UK has been on the rise during the past 8 years. In fact, new reports suggest that the ethnic population in the UK has risen by an amazing 40 percent over this time span. This has to do with immigration and high birth rates among the ethnic population. Some figures from the Office for...
Smugglers Get Caught with 8 Million Cigarettes in Raid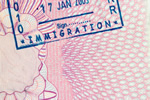 It now seems that a raid in Armagh has busted cigarette smugglers who had some 8 million cigarettes seized. For those that do not know, cigarette smuggling is a big problem in the UK. It actually costs UK taxpayers about £2 billion a year in unpaid duty. So far 3 men have been arrested in connection with the seizure of the eight million...
181,000 Migrants Said to be In Britain on Expired Visas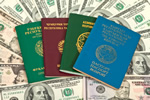 It seems that there is just no end to the bad immigration press that continues to slam Britain. This time the bad news comes in the form of 181,000 migrants who are said to be living in Britain on expired visas. To make matters even worse, the UK Border Agency has no idea where these people are. According to these reports, this total does...
Illegal Immigrants Gaining the Right to Stay in the UK Permanently by Hiding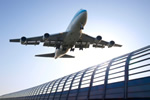 There are a number of people who have been screaming that many of the UK's immigration policies simply do not add up. A recent topic that many people have been talking about has been adding fuel to this fire. According to new reports, thousands of illegal immigrants all over the UK are gaining the right to stay in the country permanently....
UK Border Agency Being Accused of Not Sharing Information Effectively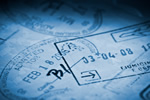 Apparently the UK Border Agency has once again found itself in hot water. This time investigations are underway to look into how the UK Border Agency uses intelligence to prevent immigration and customs offenses. It has already been warned that a lot of this information may not be shared effectively. This is because all of this information...
Home Office Thinking of Challenging Court Ruling to Not Deport Gamu Nhengu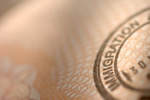 It now seems that the Home Office has admitted that it is thinking of challenging the court's decision to allow former X Factor contest Gamu Nhengu stay in the UK. This is a choice that has a lot of people really upset, as they wish the Home Office would just leave her alone. The UK Border Agency has already said that they were very...
UK Border Agency Restores License to Glasgow Caledonian University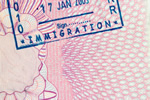 It now seems that Glasgow Caldonian University has had its UK visa license to sponsor foreign students restored. For those that do not remember, the UK Border Agency had actually suspended its license after it found that some 150 Filipino students were working nearly full time. This is something that is not allowed under immigration law. The...
UK Border Agency Catches Tortoise Smuggler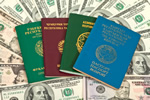 People try to smuggle all kind of things into the airport. However, just recently UK Border Agency members were able to catch a suspected smuggler at Stansted Airport. Apparently she was trying to bring endangered tortoises into the UK. It is said that these turtles would have sold for at least £4,500 on the black market. The woman, who...
Many Migrants Were Ordered to Take Virginity Tests when Coming to the UK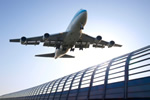 New reports that have come out are suggesting that the British government tried to conceal just how many times their so-called "virginity test" was performed on female immigrants. This test was given to women that were hoping to come, live and marry in the UK back in the 1970s. Apparently documents suggesting that the UK government...
Lady Gaga Speaks Out About Immigration Laws in the United States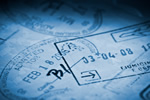 Now everyone knows that Lady Gaga is not a lady that will hold her tongue on a matter she does not like, regardless of what it is about. When people think of Lady Gaga, they normally do not think she is a person that would care much about immigration laws, but apparently she is, and she does not like the immigration laws that are going on in...
Lesbian from the Netherlands Caught Trying to Marry a Nigeria Man in a Sham Wedding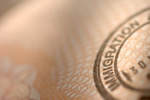 It seems that people are doing everything that they can in order to enter the UK. In fact, some people are willing to go as far as to get married to people of a sex that they are not even attracted to. This news comes as a bride and groom were arrested at the altar by the UK Border Agency for partaking in a sham marriage ceremony. Both the...
UK Border Agency says All F1 Cars Will Now Face More Customs Checks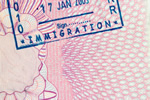 According to reports from the UK Border Agency, lorries that belong to motor sport teams are now going to have to go through a lot more checks at customs. Although this means that it will now take longer for the teams to get into the UK, the agency says that it has been left with little to no choice but to do this in light of some recent...
Experts say Eastern European Migrants Are Not a Boost to the Economy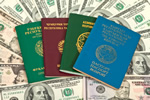 Recently, in the UK, there has been a lot of talk about if migrants are helpful or not for the economy. During this time a lot of people were on the bandwagon that migrants did help the economy. However, now, according to a new report, Eastern Europeans don't help Britain's economy. In fact, the report went on to claim that migrants coming...
Iranian Hunger Strike at UK Border Agency in London Leads to Men Sewing their Mouths Shut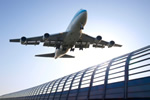 It now seems that a few men at the UK Border Agency in London have taken a hunger strike to the next level. Reports show that four Iranians, one of which is a 17-year-old boy, have started the strike, but this differs from other ones since they have chosen to sew their lips together with fishing wire. Apparently this was all done, because the...
European Commission Announces New Proposal for National Border Controls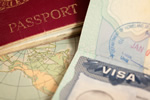 It seems that the pressure that France and Italy has been putting on the European Commission to change up its national border controls is starting to pay off. In fact, in response to this growing pressure, the European Commission is set to announce its new proposal on Wednesday of this week. The president of the European Commission, Jose...