April 2010 Emigrate News Archive
Archived Daily Emigrate UK News...
Gordon Brown Says He Understands Public Fears on Emigration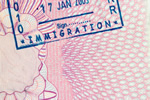 Just this week, Gordon Brown insisted that he does understand the public's fear regarding emigration. As the Prime Minister prepared himself for the third and final leaders debate, he said that he wanted to concentrate on the economy following his encounter with 66-year-old Gillian Duffy on the campaign trail. Mr Gordon Brown said that...
Portsmouth Candidates say Asylum Seekers Will be a Priority Issue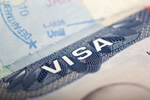 The candidates for the Portsmouth South constituency, just recently said that procedures on asylum seekers will be a priority issue they plan to tackle if they are elected. These hopefuls were giving their response to a report from a charity, saying mistakes by the UK Border Agency have contributed to a huge backlog of asylum cases. Right...
Human Rights Group Says Britain is Wrong to Return Asylum Seekers to Iraq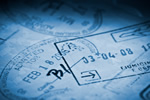 According to a human rights group, the UK is among several European counties that are defying international rules by returning asylum seekers to Iraq despite continued violence. Amnesty International accused Britain, Denmark, the Netherlands, Norway and even Sweden of forcibly repatriating Iraqis to extremely dangerous parts of the country....
British Political Parties Continue Talks on Emigration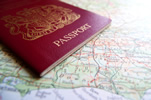 The Socialist Equality Party, in a campaign taking place in Manchester Central, has repeatedly encountered workers who argue that the jobs and public services are under attack because emigration levels are too high. These workers feel that the emigration level needs to be curbed. According to the media, Britain is currently being swamped...
UK Now Home to Over 1 Million Illegal Emigrants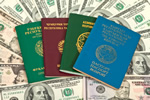 A brand new study from MigrationWatch now warns that figures are double government estimates. These figures show that more than 1 million illegal emigrants are currently living in Britain. The recent report warns that a proposed amnesty for illegal emigrants could add a total of 2.2 million to the populations, because each of the 1.1...
UK Independence Party Says Emigration is at its Limit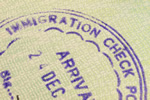 According to some, the UK can no longer cope with any more emigration. This is the view of the Independence Party candidate Peter Mason Apps. Liberal Democrat, Christ Tucker, said that the main problem was that the government has failed to keep up with the town's populations, which has led to underfunding. Even Fiona McTaggart, from the...
Britain Goes to Trial Over Torture Allegations of Suspects in Afghanistan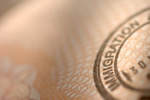 It now seems that Britain has been accused of complicity in the torture of Taliban suspects arrested and handed over to the Afghan security forces to face horrible abuse. These allegations were made by the peace campaigner Maya Evans from St Leonards, East Sussex. Just yesterday Maya went to the High Court to seek a judicial review of the...
Illegal Pedophile Emigrant Allowed to Stay in the UK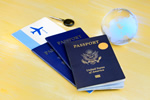 Recent reports have confirmed that a pedophile, who abducted underage girls for sex, cannot be deported because of his human rights. The man, Zulfar Hussain age 48, was to be deported after spending almost three years behind bars for shocking attacks on two vulnerable teen girls. However, an emigration judge has now ruled that he can stay...
Raising the Standard Campaign Launched by Car Hire Site Carrentals.co.uk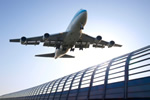 One of the biggest names in the car hire industry, Carrentals.co.uk, has just recently launched a brand new campaign that is called "Raising the Standard." The whole goal of this campaign is to help consumers find the best travel services to fit their needs. The campaign itself consists of a forum, blog and even a selection of...
Emigration Proving to be a Big Issue in British Election Campaign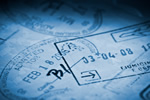 As many people know, emigration is a growing concern in Britain. Not only are Brits worried about overseas emigrants, but they are worried about emigrants coming right from their back door, meaning that they are worried about eastern European emigrants. To prove that things have reached a boiling point about emigration, experts point to a...
UK Teen Charged with the Murder of an Asylum Seeker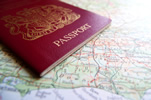 Tensions between emigrants and the UK general public may have just reached a boiling point. This news comes just after a 13-year-old boy has been charged with the murder of an asylum seeker in Newcastle, Northumbria. A 30 year old man, Alioune Cisse, was recently found slumped over in a street in Benwell. The body was found on February...
Asylum Seeker Straps Himself to the Bottom of a School Bus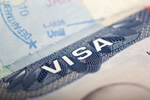 It now seems that an asylum seeker traveled 50 miles while strapped to the bottom of a school bus as it returned from a school exchange trip to France. The staff and pupils from St Paul's Primary in Stalybridge, Greater Manchester were on their way home when they heard somebody banging and shouting help. The bus, which had been traveling...
London Police to Focus on Human Trafficking and Extreme Pornography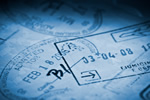 According to new reports in London, Metropolitan police will have the responsibility for policing extreme porn and indecent images of children. They will also have to deal with prostitution and human trafficking. This creation of this unit is either going to be seen in two different ways. People are either going to see it as a vital step...
British Teachers Fight off Three Armed Illegal Emigrants in Calais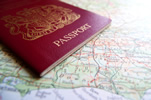 According to reports, teachers were able to fight off three armed illegal emigrants who tried to sneak aboard a British school bus in Calais. The gang had targeted a bus that had 43 Scottish teenagers on board as it stopped for petrol just outside the northern French port. The emigrants – wielding knifes, a fire extinguisher and a wooden...
UK Border Agency Accused of Showing a Disregard for Kids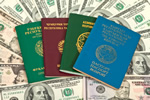 Reports are now saying that hundreds of vulnerable children are being deported, alone, from Britain. They are being deported with no precautions to safeguard them against things like abuse or trafficking. The UK Border Agency has been accused of showing a systematic disregard for kids after putting them on planes out of the country with no...
UK Border Agency to Survey Emigrants on Whether They Enjoy Living in the UK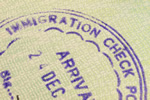 Apparently the UK Border Agency will be spending tens of thousands of pounds on a survey that's main aim is to find out if emigrants enjoy living in the UK. Emigrants are to be asked whether they like living in the UK and if the emigration system I working properly. The survey is going to include results from asylum seekers, economic...
UK Border Agency to Deport Homeless Emigrants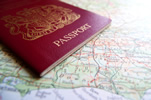 Homeless emigrants are soon going to have to make a choice according to a new scheme being launched in the UK this week. The UK Border Agency is aiming at reducing the number of East European emigrants living homeless all over the UK. For the most part, the scheme will be targeting the city of Peterborough, which has a big problem with...
Britain Seeing More than 1,400 Emigrants Everyday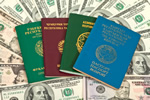 Despite all of the recent talks about emigrants coming to the UK, new reports have come out trying to set the record straight. Apparently there has been no let up in the number of people that are trying to make it to Britain's shores for a better life. Although some people are trying to say differently, official statistics reveal more than...
Illegal Vietnam Emigrant Runs Cannabis Factory in the UK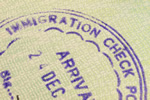 Ngoc Van Tran, an illegal emigrant from Vietnam, was just recently caught running a cannabis factory in the UK. He has now been jailed for two years. This illegal emigrant had already been thrown out of the country almost two years ago, but managed to somehow sneak back in using a false ID. After getting back into the UK, Ngoc Van Tran...
UK Border Agency Preforming Multiple Raids Every Week on Merseyside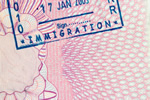 Apparently, up to five premises are raided each week on Merseyside in a hunt for illegal emigrants. Officers from the UK Border Agency are visiting suspected locations at businesses as well as homes. These raids are taking place almost every day of the week. These figures and raid stats were revealed after Liverpool's Tai Pan restaurant...
Prime Minister Gordon Brown Attacked by UK Statistics Agency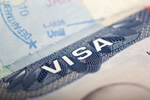 It appears that, due to some comments that were made recently by Prime Minister Gordon Brown, the UK Statistics Agency has come forward to set some things straight. They have accused Gordon Brown of misleading voters with his selective use of statistics on emigration. Just last month, the UK Statistics Agency warned politicians that it...
Prime Minister Gordon Brown Promises a Fair Emigration System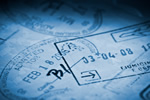 According to Prime Minister Gordon Brown, a re-elected labor government will deliver a controlled and fair emigration system. It would be flexible enough to meet the needs of British businesses. Gordon Brown went on to argue that Conservative plans for an annual cap on non-EU emigrants would be arbitrary, unworkable and bad for the...