December 2011 Emigrate News Archive
Archived Daily Emigrate UK News...
UK Border Agency K9s Able to Find £10 Million in Cash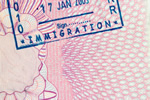 For years, people have been saying that dogs are a man's best friend. Well this is a statement that the UK Border Agency is likely to agree with. In fact, dogs that work with the agency have been helping sniff out drugs, illegal immigrants, and cash for years. However, what some people do not know is just how much these dogs can actually...
No Christmas Fun for Children in Immigration Facilities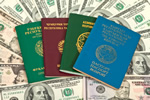 Everyone loves the Christmas holiday. It is a great time to spend time with family and for kids to get gifts! However, what if kids were not allowed to receive any gifts? That could really put a downer on a situation that may already be unpleasant. Unfortunately, this was not a rhetorical question. Apparently, a person dressed up as Santa...
Immigration Lawyer Pushed In Front of a Train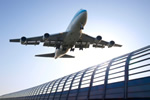 According to new reports, an immigration lawyer has been pushed in front of a train. Senthooran Kanagasingham, age 35, has admitted to manslaughter. He was the one that pushed 63-year-old Sonia Burgess in front of a London tube train. Sonia Burgess, who had undergone sex change operations, was living as a woman. Around family and friends,...
UK nurse immigration slows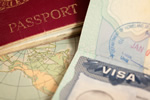 A tightening of immigration regulations has reduced the number of overseas nurses taking up healthcare positions in the UK. In 2005, the Department of Health vetoed the active recruitment of trained nurses from nations receiving British aid. The UK Border Agency also brought in stricter requirements for nursing professionals migrating to...
Etihad Airways deal expands route network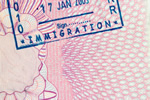 Leading Middle Eastern carrier Etihad Airways has announced it will increase its network size with a tie-up with Air Berlin. Etihad says it will increase its stake in Germany's second airline to nearly 30 per cent. The deal also encompasses code-sharing with the German airline's partners, Austrian budget carrier Niki Luftfahrt and...
Another Sham Marriage Broken up by UK Border Agency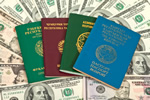 Every week it seems like another sham marriage is broken up. However, this most recent case turned out to be bigger than most. Apparently, the UK Border Agency was able to bring down a sham marriage gang. When they found the couples that were trying to get married, each person had a "cheat sheet" on them. These pieces of paper had...
UK and Irish Government Tackling Illegal Immigrants Together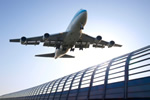 It seems as if the UK and Irish governments have decided to join forces so that they can clamp down on illegal immigrants that are entering the UK. The two sides feel, by joining forces, they can really gain the upper-hand on illegal immigrants. This should help ease the problem of illegal immigration across the UK and Irish nations. These...
Courts Being Blamed for Immigration Problems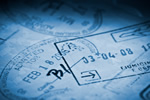 It seems like everyone wants to put the blame on someone else when it comes to the immigration problems hurting the UK. Most people are saying that it is the UK Border Agency's fault because it is their job to handle this problem. However, this agency is now saying that it is the courts' fault because they continue to let illegal immigrants...
American Pagan Woman Allowed to Stay in Britain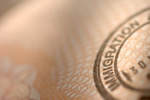 Apparently, an American Pagan woman has won the right to call Britain her home. Apparently, this woman, who is in a polygamous relationship, was allowed to stay after telling the Home Office that her beliefs forbid getting a divorce. In order to fully understand the story, people have to know more about it. Apparently, the woman is...
UK Requires Overseas Spouses to Speak English Before Moving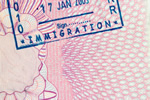 Been living in the UK a while and want a spouse to come too? Well, for those that answered yes, better hope that overseas spouse is able to speak English. In fact, the UK has new court rules that clearly state that all overseas spouses must be able to speak English before being allowed to move to the UK. This came into effect as of this...
Visa Free Travel Being Discussed Between EU and Russia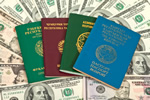 It now seems that there are some discussions going on regarding visa-free travel between the European Union and Russia. Currently, it is anticipated that the European Union is likely to agree to visa-free travel between the Russian territory of Kaliningrad and its neighboring European Union member states. The deal could be closed as early as...
Man of the Church Facing Jail Time for Helping in 31 Sham Marriages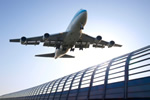 It now appears that a man of the church is facing a long jail sentence after he admitted to staging at least 31 sham marriages between illegal brides and grooms. Rev Canon John Magumba, age 58, was warned just this week that he could face being jailed 'for some time' for helping in these sham marriages. Reports show that Magumba conducted...
Raid on Beauty Shops Lead to Illegal Worker Arrests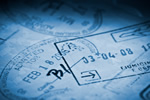 It now seems that a raid on some beauty shops has led to illegal workers being found. Reports show that nine people from Vietnam were found employed in branches of USA Nail Bars in Glasgow and Glydebank. Agents from the UK Border Agency chose to target these nail salons on Saturday morning. However, the places that did not get raided are...
Immigration Loophole to be Closed by More Checks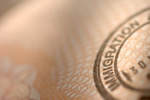 It now seems that the loophole that is allowing passengers to enter the UK without passport checks is going to be controlled by, that's right, more checks. The UK Border Agency said that 'tighter controls' will have to be introduced to stop Eurostar passengers from entering the UK without passport checks. Not too long ago, it was learned...
Afghani Refugee Jailed for Fraud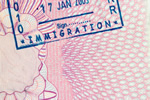 It now appears that an illegal immigrant who falsely claimed that he was a tortured Afghani refugee has just recently been found guilty and jailed for seven years in prison. The refugee was able to fraudulently claim almost £400,000 in benefits after he claimed severe disability. The immigrant is 37-year-old Mohamed Bouzalim. He admitted...
Eurostar Passengers Find Way into UK Through Loophole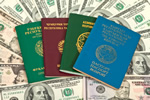 No matter what the UK Border Agency tries to do, there always seems to be some kind of loophole that is found in the system. It now appears that a loophole on Eurostar trains is allowing people to enter the UK without any kind of passport check. On top of this, London is actually powerless to do anything to stop it. Recently, British...
UK Border Agency Sends Out Warning of Counterfeit Products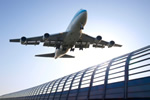 The holiday season is coming, and with it, a lot of people are doing their Christmas shopping. However, with money being tight this year, a lot of people are looking for the best bargains out there. During this time, people need to remember one important golden rule: If the deal sounds too good to be true, it probably is. The UK Border...
Illegal Immigrants Living in US For Over Ten Years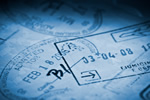 Well, everyone knows that the UK has been having its fair share of immigration problems lately. However, it may be a little reassuring to note that other countries are having the same problem as well. Alright, so it's not reassuring, but it does not stop it from being true. Apparently, almost two-thirds of the estimated 10.2 million adult...
Australia Looking to Take in More Refugees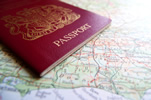 While some countries are looking forward to turning more refugees away, there is one place that is actually looking forward to taking in more. Australia's Immigration Minister Chris Bowen, said that he is calling for a lifting of the nation's annual refugee intake. Apparently, he wants to increase it from the current 13,750 to 20,000....
Another Sham Marriage Stopped by Immigration Officials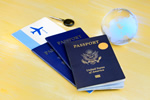 Well, the UK Border Agency might not be able to keep all illegal immigrants out of the country, but they sure do a great job at breaking up sham marriages. In fact, another sham marriage just recently went up in smoke after police raided the scene. The groom, who was a Pakistani man, has been jailed. When they raided the wedding, they...
X Factor Contestant Wins Right to Stay in the UK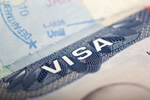 It now seems that the former contestant on the hit TV show X Factor has won the right to stay in the UK. Not too long ago, some may remember that the family of Gamu Nhengu were going to be sent back home. However, now they have won the right to stay in the UK. The UK Home Office tried to appeal against a court decision that granted the...
Public Sector Unable to Cause Border Delays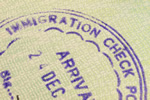 For the past week, everyone has been worrying about the public sector strike. After it was learnt that UK Border Agency staff members were taking part in the strike, people assumed that there would be long lines at immigration checkpoints across the UK. However, it turns out that this was not the case. Ports and border immigration checks...