December 2010 Emigrate News Archive
Archived Daily Emigrate UK News...
UK Will Not Meet Emigration Target in 2011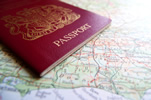 Reports show that emigration to Britain is unlikely to fall significantly next year. Most of this is due, in part, to the state of the Euro Zone. It now seems that plans to impose a cap and gradually bring down emigration levels will fail. That is because there is nothing that the UK can do to stop emigration from other European Union...
Emigration Boom Will Cause Brits to Pay More For Green Tax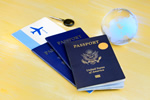 Reports now suggest that a boom in emigration is going to cause UK citizens to have to pay more in green tax. In fact, the report suggests that Brits could be faced with a multimillion pound green tax bill to help offset the environmental impact of accepting so many emigrants. This study, which was done by MigrationWatch, said that net...
Emigration Officers Detain Workers in Hereford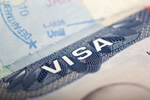 Reports from Hereford show that one restaurant is facing a £30,000 fine after three people have been found their working illegally. These workers were found during a UK Border Agency raid. The UK Border Agency was acting off intelligence that it had received. The officers then visited 2J Takeaway on Union Street. There they questioned six...
Anti Polish Hate Crimes Are Sweeping Scotland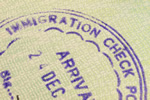 Back in early December, Rafal Gorski, returned to Poland planning never again to return to Scotland. This is because of all of the racist insults and harassment that he had to put up with. He said while simply walking down the street people would yell out, "F***ing Polish, go back to Poland!" Of course, the taunts are not enough to...
Ban on Young Foreign Spouses Coming to the UK has been Condemned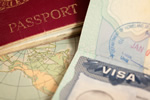 Reports now show that a ban on young foreign spouses coming to the UK has been condemned. Apparently it was called arbitrary and disruptive by the Court of Appeals. The home secretary banned non-European under-21s from living with British partners in the UK as a way of dealing with forced marriages. One of the three judges to hear...
Nigerian Emigration Service to Cooperate with British Security Agencies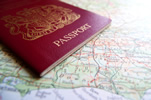 Mrs Rose Chinyere Uzoma, the Comptroller General of Emigration Service, has just recently confirmed that the Nigerian Emigration Service will be cooperating with British security agencies on issues of regular emigration and border management. This could mean big things in terms of emigration protection. According to a new release by the...
Trafficking Mastermind Could Be Freed Within Months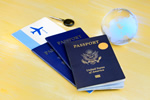 According to reports, the mastermind behind a £800,000 people trafficking ring could be freed within months. This is the same mastermind that was able to help more than 100 asylum seekers sneak into Britain. This man, Ferzad Pezeshk, is Iranian born and 39 years old. He was able to arrange fake passports and flight tickets for fellow...
British Court Says Emigrant Cap Is Unlawful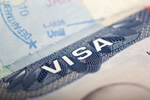 It now seems that the controversial limit imposed on the number of non-Europeans that are allowed to settle down in Britain has been described by the British court as being unlawful. This has, of course, dealt a new fresh blow to the government's take on emigration. High Court judges ruled that home minister, Theresa May, has sidestepped...
Donkey Flights Are Becoming Popular Among Illegal Emigrants to the UK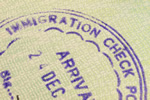 According to reports, thousands of illegal emigrants from India are using "donkey flights" to enter the UK. They are doing this to enter the UK through the back door via other European countries. For those that do not know, using the system known as donkey flights, unskilled workers pay travel agents huge amounts of money to provide them...
Failed Asylum Seeker Wins Right to Stay in the UK After Running Over a 12-year-old Girl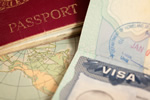 It now seems that the failed asylum seeker Aso Mohammed Ibrahim will now be allowed to remain in the UK after an appeal by the UK Border Agency was rejected by an Asylum and Emigration Tribunal. This is the same 33-year-old Iraqi Kurd that was just recently banned from driving after he ran Amy Houston down in November of 2003. He fled the...
Asylum Boat Crashes During Storm Off an Australian Island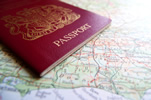 Although there are a lot of emigration problems going on in the UK, other places are seeing their fair share of emigration as well. However, just recently a boat full of asylum seekers failed to make it to their destination. Reports show that a small boat that was overloaded with asylum seekers smashed aground on rocks in a storm off an...
UK Border Officers Jail Sham Marriage Emigration Offenders for Three Years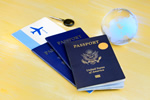 By now it should come as no shock to anyone that members of the UK Border Agency are really cracking down on emigration as a whole in the UK. No matter if it's people trying to sneak in, people trying to overstay their visa, or people trying to beat the system. The public just recently saw the UK Border Agency flex its muscle once again....
Illegal Emigrant Put in Jail for Growing Cannabis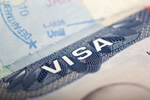 Reports show that Yun Wang, age 37, just recently appeared in Newport Crown Court last Friday. Here she pleaded guilty to two counts of producing a controlled class B drug. According to reports, this offense took place between August 20 and October 1 of this year. John Probert, who was the prosecutor, told the court that police used blot...
Czech Republic to Finally End Tests Preformed on Gay Asylum Seekers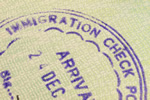 The Czech Republic apparently will no longer require gay asylum seekers to undergo their very unpopular arousal tests to prove that they are homosexual. The dropping of this test comes after they faced criticism that the procedure was humiliating. This testing method, which is currently known as phallometry, was invented in the 1950s by a...
Russian Spy Now Challenging UK Deportation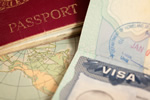 The lawyers of the Russian woman that was detained in Britain on suspicion of being a spy has launched a legal challenge to her deportation order. She claims that she was an innocent victim of a bungled secret service operation. This woman, Ekaterina Zatuliveter, worked as an assistant to Liberal Democrat lawmaker Mike Hancock. She was...
3 More Emigrant Bodies Found Near Boat Wreckage off the British Virgin Islands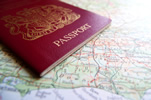 Apparently authorities have just recently found three more bodies, including that of a child, as people continue to search for survivors from a boat crash. Reports suggest that the boat was filled mostly with Haitian emigrants. The travelers never made it to their destination, because the boat capsized after hitting a jagged reef. Two of...
Gangs Are Recruiting Emigrants and Treating Them Like Slaves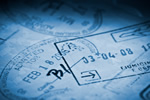 Reports show that gangs are now recruiting emigrants and treating them just like slaves. They are forcing these people to live in dirty, cramped conditions, while making them pick leeks that would, in time, be sold to Tesco and Waitrose. The emigrants from eastern Europe were always promised good wages, accommodations and nice working...
Emigration Boat Capsizes Off the British Virgin Islands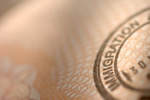 Just recently, a motorboat, which was overloaded with Haitian emigrants, slammed into a reef just off the British Virgin Islands and capsized. Reports show that this happened Monday as it tried to evade authorities. Five people were killed in this event, two of them were infants. British Virgin Islands Customs Comptroller Wade Smith said...
Russian Assistant Facing Being Deported as a Spy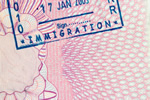 It now seems that a member of the House of Commons Defense Committee said that a Russian assistant is facing deportation as a suspected spy. Mike Hancock said that he was unaware that the security service had any suspicions about his aid, Katia Zatuliveter, age 25. Hancock, age 64, is a member of the House of Commons Defense Committee. He...
UK sees Major Emigration Security Breach at Manchester Airport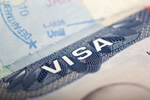 Apparently, a recent inspection over at Manchester Airport has uncovered a major security breach. It was discovered that this breach could have allowed international passengers to walk out of Manchester Airport without having their passports checked. The independent chief inspector of the UK Border Agency, John Vine, criticized the airport...
Britain Sees 36 Illegal Emigrants Arrested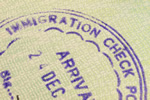 Just recently in Britain, thirty-six Indian nationals were arrested for working illegally in the country. Six other Indians were found hiding in a lorry in France trying to enter Britain illegally. Officials of the UK Border Agency arrested 28 Indians from a construction site of a power station in West Wales. Apparently these Indians had...
New Emigration Decision Being Backed by Businesses Around the UK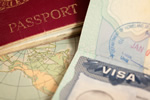 Business leaders in Derbyshire have openly admitted to welcoming the government's decision to continue to let highly skilled emigrant workers from outside the European Union come to the UK. Home Secretary Theresa May said that emigration numbers in the UK are still going to be cut by 21,700. She went on to say that the number of Tier One...