December 2009 Emigrate News Archive
Archived Daily Emigrate UK News...
Emigration Test Cheaters Caught and Ordered to Pay Back £100,000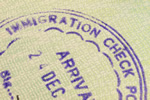 It now seems that two cheaters have finally been busted trying to help people pass their emigration tests. These cheaters, who were caught using spy like gadgets, have been ordered to pay back £100,000 or face a second jail term. The cheaters, Rong Yang, age 29, and Steven Lee, age 37, apparently sat outside the Wimbledon library in a BMW...
Dutch woman convicted for part in marriage visa scam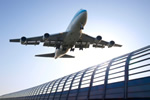 A Dutch woman has been jailed for six months after being involved in a scam marriage that was intended to assist a non-EU citizen to continue living in the UK on a marriage visa. Eunice Ridderstap was arrested on the 18th of July when police, acting on intelligence gathered by UK immigration officials raided the Parish Church of St Albans...
McDonalds breaks down Cold War barriers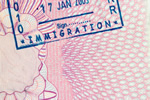 The US restaurant chain McDonalds has announced that intends to open a new store at Berlin's infamous Checkpoint Charlie, completing a stunning role reversal for a former symbol of the Cold War that is now a shrine to capitalism and tourism. Checkpoint Charlie gained infamy as the primary crossing point for foreign nationals travelling...
Questions raised over student visas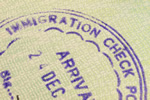 The recent attempted bombing of an aircraft by a terrorist with connections with Britain raise serious questions about the issuance of student visas. Umar Farouk Abdul Mutallab, who comes from a wealthy Nigerian family, was already displaying signs of extremism when he was issued with a visa to study at University College in 2005. After...
Increased cocaine use in UK sees SOCA under fire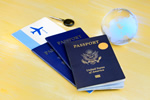 The amount of the drug cocaine that was seized in the last year at UK borders has decreased, leading calls for the Serious Organised Crime Agency (Soca) to be placed under a watchdog as MP's call for greater scrutiny. Soca is the UK's leading organisation for managing drug control but a new report has been scathing in its criticism of...
Contraband alcohol to be turned into fuel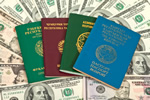 The case of the seizure of some 60,000 litres of contraband whisky and vodka that was captured by Essex customs officers looks set for a practical resolution with the announcement that the alcoholic haul would be made into fuel. The UK Border Agency team at Tilbury Docks foiled the attempt to smuggle the thousands of bottles of booze,...
Lady Thatcher complained about Asian immigration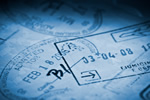 New files given to the National Archives show that shortly after becoming prime minister, Lady Thatcher complained about the amount of Asian immigrants being allowed into the UK. Documents which were published yesterday under the 30 year rule provide further light on Lady Thatcher's attitudes on immigration and race. They reveal that...
New papers show Thatcher anger at non white refugee housing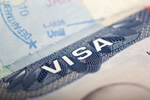 Papers released yesterday to the National Archives under the 30-year legislation have thrown new light on the opinions and attitudes of the Iron Lady, former Prime Minister Margaret Thatcher. Amongst the revelations that are sure to feature heavily in the nation's media over coming days are details that the former PM was bitterly opposed...
British couple allegedly raped by Frenchmen in Thailand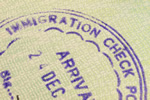 A British couple, celebrating the end of their year of vacation travelling around the world, were the unfortunate victims of gang rape while holidaying on Koh Chang, Thailand. Doctors in Thailand have confirmed the reports that the date rape drug – Dormicum was used to spike their drinks. The couple reported that this horrific incident...
Brits Choosing to Make Israel Their Home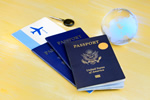 It now seems that the aliyah, or the emigration of Jews to Eretz Israel, is on the increase. In fact, the number of Brits making their way from the UK to Israel has increased by a huge 34 percent. This is the largest increase in new emigrants heading to Israel in 2009. The Jewish Agency for Israel has announced a global increase of about...
Young boy held in immigration van ordeal during UKBA raid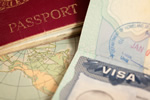 A nine-year-old boy was incarcerated in an immigration van for three hours whilst his mother attended hospital claim outraged relatives. The child, known only as M for security reasons, had his family taken to the immigration removal centre at Yarl's Wood near Clapham in Bedforshire. The boy was forcibly separated from his mother and...
2.8 million Unemployed in Britain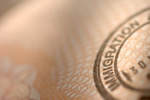 The Chartered Institute of Personnel & Development for Britain announced yesterday that it expects the unemployment level to continue to rise next year, with a paek of 2.8 million forecasted. While the estimates are a considerable improvement from previous forecasts which had predicted a high of 3.2 million unemployed when the economic...
Britons attracted to terror camps in Yemen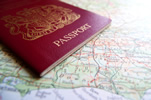 New fears are arising that Yemen is fast becoming the latest terrorist training hub, with concerns over the number of Britons travelling to the region. Nigerian student Umar Farouk Abdulmutallab, whose attempt at blowing up a US-bound plane has caused global panic has claimed that he went to Yemen for his training and that the device he...
British citizen executed in China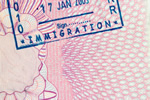 The British man at the centre of the contentious death penalty sentence in China has been executed. In spite of a series of last minute please by family and also the UK government 53-year-old Akmal Shaikh was put to death on Tuesday. His supporters had been arguing for leniency in the handling of Shaikh who has a history of mental problems...
UK Border Agency Raid Sees Child Kept in Van for Many Hours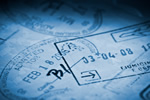 Apparently new reports are flooding the internet about a nine year old boy who spent a terrifying three hours incarceration while his mother was in the hospital. The boy was separated from his mother and kept in a van by the UK Border Agency. The agency held onto the boy in a van for three hours after an early morning deportation raid. The...
Teenager in US deportation family nightmare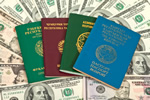 In what has been described as a living nightmare by the Suffolk couple at the centre of the issue, a teenage daughter is facing forced deportation back to the US by the Home Office. 19-year-old Kursten Dixon lives in St Edmonds with her brother, sister, mother and step-father. However, she could shortly be flying back to the US for good...
UK allows hit and run death driver to remain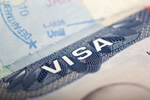 A UK asylum seeker who was the driver that fled the scene of a fatal car crash that left a young girl dead has been allowed to remain in Britain. 31-year-old Aso Mohammed Ibrahim of Blackburn was jailed for four months after hitting 12-year-old Amy Houston in 2003. Ibrahim used human rights legislation to invoke the clause that he had a...
Home Secretary claims US advised of terror suspect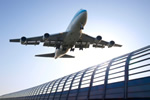 Alan Johnson, the UK Home Secretary, has found himself in the middle of yet another row over immigration after he suggested that authorities in the United States had been forewarned of the presence of suspected terrorist Umar Farouk Abdulmutallab. Johnson has stated that the would-be airline bomber was refused entry into the UK earlier this...
Spotlight on air travel searches in wake of terror attack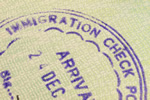 The recent high-profile terror attack on a Detroit-bound transatlantic flight has once again brought the question of airport security checks into the spotlight. The alleged attempt at blowing up the plane has left many wondering just what measures are being taken. Following the incident the US issued a worldwide request for assistance from...
AIDS on the Rise in the UK Due to Emigration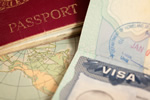 It appears now that some experts are claiming that the number of cases of AIDS in the UK is on the rise, and this could be due to emigration. Many emigrants making their way from Sub-Saharan Africa have apparently been the primary drivers of the AIDS pandemic that is sweeping the UK. This new research, which was conducted by postgraduate...
Additional searches for US travel after terrorist attempt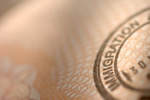 Additional searches for carry-on baggage, more detailed body searches and tighter security measures all over the world for US bound travellers are being put in place after the arrest of an African man on a flight to Detroit who was allegedly attempting to blow up the plane. Passengers can expect extra pat-downs and frisking and limited...
Thailand repatriates Laos Hmong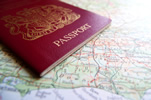 The ghosts of the Vietnam War have resurfaced in Thailand with the announcement by the Thai government of the repatriation of some 4,000 Hmong asylum seekers back to Laos PDR. The Thai government has stated that the forced deportation by military armed with batons and shields has begun already and is expected to last for around four days in...
Expats TV show to continue in Bahrain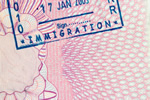 A third season has been announced for the Bahrain TV show that focuses on expats living in the region, set to hot screens in 2010. The show, entitled Memories, is the creation of Shaikh Isa bin Khalifa Al Khalifa, a Bahraini poet, and will air on Channel 55 of Bahrain Television. However, the new season will have a new twist. In the first...
UK issues Indian travel warning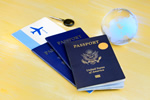 Following the lead of the US the UK has issued its citizens with a travel advisory warning regarding travel to the south-eastern Indian state of Andhra Pradesh following outbursts of violence in the region over the issue of Statehood for Telangana. Andhra Pradesh is the fourth biggest Indian state and its capital Hyderabad has long been a...
49 per cent in Northern Ireland believe migrants taking jobs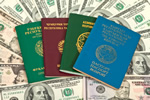 A new survey has revealed approximately 50 per cent of people in Northern Ireland believe that migrant workers take jobs away from locals. Nearly a third believe they came to the Northern Ireland to receive benefits and felt that they were placing a strain on services, according to the survey for the Department of Employment and...
Illegal Israeli workers deported from the UK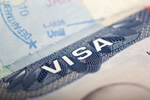 Eight illegal Israeli workers have been deported from the UK this week after were found to be selling beauty and hair products to Christmas shoppers at Cribbs Causeway. Officers from the UK Border Agency, acting on a tip off, went to the two stalls in The Mall, Cribbs Causeway on Tuesday lsat week, where they found a woman and three men...
Indian students scamming loans for UK visas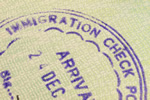 The contentious issue of visas for Indian students has once again come under the spotlight after claims of loan fraud are rampant amongst would-be students. Amid much criticism the rules regarding how much money and Indian student applicant must have in their bank account were changed earlier this year. Whereas in the past the needed only...
NHS under strain by migration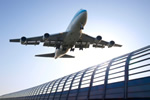 New figures released yesterday have shown the pressure that immigration places on the NHS. The research, undertaken by Migrationwatch, found that in the years of 2007-8, 605,000 who arrived from abroad registered with a GP in England and Wales, equivalent ton one registration a minute.  This was nearly 100,000 more than recorded by the...
Canada firms as expat favourite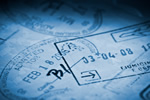 Not content with being named as the best country for expats to live in Canada has given its tourism industry a massive boost with China affording British Columbia as an approved destination. What this essentially means is that Canadian travel and tourism companies can now start to advertise in China – one of the world's largest...
Asylum Seeker Allowed to Remain in UK Despite Hit and Run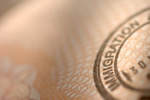 Apparently, Aso Mohammed, who is a 32-year-old failed Ibrahim asylum seeker, has been able to win the right to remain in the country despite hitting a 12-year-old girl in the street and leaving her to die. The right to remain in the UK has, not only outraged the young girl's family, but it has stunned all of the officials at the UK Border...
Tougher visa rules for India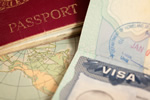 Expats in India are facing confusion after rule changes to the visa system, brought about by revelations that an American man may have been behind the attacks on Mumbai last year. In November the new visa rules were introduced without any forewarning and applied immediately, throwing travel and business plans for Britons into disarray. The...
Decade sees 20 percent rise of children in temporary accommodation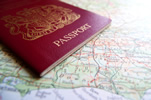 This Christmas there will be over 82,000 children housed in temporary accommodation which would represent a rise of 20 percent in the past decade. The Conservative Party's Grant Shapps, the shadow housing minister, said that the failure to place a roof over the heads of these children permanently was yet another case of the failing...
Lancashire gymnast hoping for Christmas miracle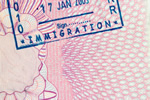 Gymnastics officials are hoping for a miracle this Christmas in the Wyre town of Garstang in Lancashire, where the town's star athlete is facing deportation early in the New Year. Gymnast Hansol Kim was threatened with removal from the UK earlier this year by UK immigration authorities only to have the move suspended as a full...
African immigration trending towards Latin America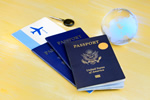 The ongoing issue of immigration and the widespread backlash across Europe has seen a new trend develop amongst African migrants who are now turning to Latin Amewrican ports as the new destination of choice. Tightening border controls and stricter legislation have seen many European countries move to restrict new arrivals from Africa. The...
Indian Emigrants in the UK Now Demand Dual Citizenship for Home Country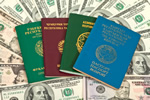 Apparently, just a few days after writing a letter to the Prime Minister Manmohan Singh demanding dual citizenship, Indian skilled emigrants that are already living in the UK have launched campaigns for dual citizenship in India. Highly Skilled Emigrants Forum and Association of Emigrants representing a big number of Indian emigrants having...
Missing toddler scandal rocks Britain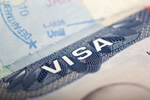 The 18-month-old baby of a woman who is under police investigation for immigration offences in Britain has caused massive public outcry, with police admitting that they have made a great mistake. The child's grandmother, 54-year-old Careworker Agatha Owsuah of London's southern suburb of Peckham, should now be looking after the child...
French court ruling may lead to new UK migrant rush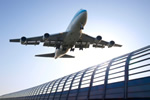 In a landmark ruling yesterday, a French court decided that migrants can no longer be given forced deportation back to their country of origin. The decision is expected to have widespread ramifications, with many Britons fearing that areas such as Calais will once again become a beacon for UK-bound illegal immigration. The highest French...
Scotland lambasts paid repatriation for criminals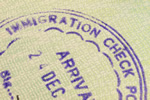 The controversial facilitated returns scheme for foreign criminals took another blow yesterday with Scottish politicians reacting to news of immigration officials visiting prisons where they have been accused of effectively bribing overseas inmates to depart. Labeled grubby money in the media the £5,500 incentive packages to return to the...
UK experiencing rise in HIV among African immigrants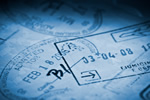 A new study has found that the lack of outreach services available for immigrants, coupled with cultural barriers, and is contributing to soaring rates of HIV / Aids in African newcomers. The research was centered around men and women from mainly Eritrean and Ethiopian communities and sought to uncover misconceptions that surround the...
British Lawmakers Say UK Plan to Track Visitors is Illegal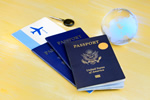 Apparently a group of British lawmakers has said that Prime Minister Gordon Brown's 1.2 billion pound plan to track passenger movements in and out of the UK will more than likely be ruled as being illegal under European Union law. The Home Affairs Committee said the e-Borders program, which allows authorities to check passenger data supplied...
Recession still driving expats home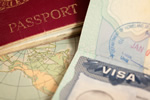 A new survey has revealed that over two-thirds of British expats living across the European Union are contemplating a return home thanks to the ongoing economic downturn. The findings were announced in a poll undertaken by British foreign exchange specialist Moneycorp and discovered that the weakening pound, falling property prices and...
Immigrant registration with NHS at one every minute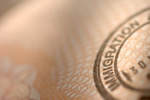 New statistics have revealed that the NHS registers one new immigrant every minute. Based on data collated from 2007 to 2008, prior to recent large-scale immigration clampdowns, figures show that over 600,000 new arrivals into the UK registered with a general practitioner. This represents an increase of 50 percent from a similar survey...
Best of British awards update – Win free flights to the UK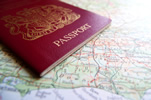 Attention all expats! Are you missing home? Simply enter into the Best of British awards competition run by the Telegraph and you could be winging your way back to Blighty. Every nomination or entry in the competition is eligible for the main prize, which will be ringside seats at the awards ceremony, return flights and hotel...
China to execute British drug smuggler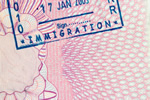 The Chinese Supreme People's Court has rejected the appeal of 51-year-old Akmal Shaikh who has been sentenced to death for drug smuggling. Shaikh was arrested in the north-western city of Urumqi in September 2007 after he was discovered to be carrying 4kg of heroin. Shaikh maintains his guilt and denies any knowledge of the drugs. In...
Detention Centers Now Said to be Unacceptable For Children and Women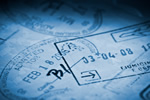 Apparently the chief inspector of prisons has just recently slammed conditions at the privately run Tinsley House. One thing that was pointed to was the use of force on two children. He went on to say that the conditions at this emigration removal center have deteriorated so much that they are now wholly unacceptable for women, as well as...
US claims Pakistan deliberately delaying visas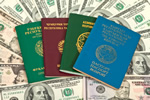 A senior U.S official has claimed that Pakistan is delaying visa issuances for military servicemen and fellow U.S diplomats as tensions over expanding American operations in the country increase. There have also been claims that diplomats have been repeatedly stopped by officials at Pakistani checkpoints in what is believed to be a...
Serbia celebrates as first citizens travel visa free in EU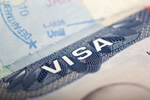 50 citizens from Serbia have had the honour of being the first to travel from that country within the European Union. The government sponsored event was in celebration of the end of over 18 years of travel restrictions imposed on the Balkan state and the watershed moment saw travel to several EU destinations. Passengers were chosen via a...
Prison inspectors label Gatwick Airport detention centre unacceptable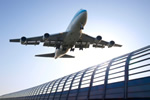 Dame Anne Owers, the prisons chief inspector, has labelled Gatwick Airport's Tinsley House immigration removal centre as deeply depressing. Her statements came following her first visit to the site since 2007 with claims that the facility has deteriorated significantly, notably for women and children. Calls for urgent action to address...
MP committee says new border scheme could be illegal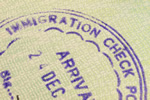 A new government programme that aims to track the movements of all travelers in and out of the UK may be prevented from roll out due to fears over its legality. According to European Union law, countries within the EU are required to allow citizens from within the union free movement across its borders. The UK initiative stipulates that...
Carrentals.co.uk Ranked the Best in Natural Search for Car Hire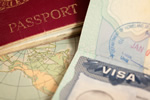 The leading car hire comparison site
Carrentals.co.uk
has now topped the natural search rankings for car hire search terms in September. The award winning website was able to bring in 54 percent of the 1.5 million car hire related searches performed during the...
Australian immigration condemned by Amnesty International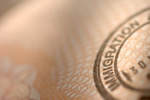 Leading human rights group Amnesty International has waded into the murky waters of the Australian immigration controversy by claiming that immigration detention centres which are located offshore are in breach of human rights treaties. As in the UK and across Europe, the issue of immigration and cultural assimilation in Australia is looming...
Baby left in South Africa after visa ruling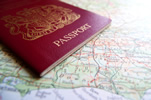 The changes to the UK visa system, specifically with regards to new rules regarding issuances for South African nationals, earlier this year has resulted in a couple being forced to leave their child in Africa. The young son of South African couple Simonne and Ferdi Reyneke, aged just 14 months, was recently taken to his parent's...
Jailed extremist placed on UK watch list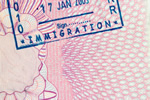 Krenar Lusha, the would-be terrorist who attempted to settle in the UK in the city of Derby, has been added to the UK immigration control blacklist. Lusha, a Muslim from Albania, will not be allowed access to Britain again after his addition to the watch list. He was ordered to be deported back to his homeland by a UK court this week after...
Immunisations crucial for overseas travel and insurance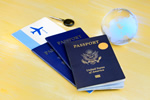 UK travelers are placing themselves at risk by not researching thoroughly vaccination requirements. The lack of proper pre-planning could result in jeopardise travel and health insurance coverage. A new survey by the Travel Insurance arm of the Post Office has discovered that many policies are in question if certain stipulations are not...
British Emigrants Love Victoria and New South Wales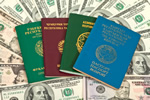 In the UK, most people are talking about all the emigrants trying to get in. However, where do most of the Brits go when they leave the UK? Well apparently, New South Wales and Victoria are the states most people move to when emigrating to Australia, according to statistics that was released by the Australian Department of Emigration and...
Sickened British expats protest in Alicante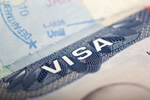 The Spanish region of Valencia's regional government has drawn fire from the local expat community who took to the streets of the town of Alicante in protest over plans to strip early retirees of free healthcare. Some 200 people expressed their dissatisfaction with the move in the street march. The issue stems from the regional...
Liverpool UKBA staff moving in their thousands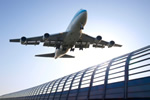 Some two thousand staff from the UK Border Agency will be brought together under one roof following a move in Liverpool to consolidate the teams at one central location. A new lease has been signed off on which will see the immigration officials team move from their current locations at six different buildings in the city into a new office...
PM pledges visa waiver for FIFA officials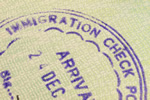 The English bid for the 2018 football World Cup will see a temporary suspension of the usual immigration controls, with Prime Minister Gordon Brown stating that officials from football's governing body would be exempt from checks. The incumbent government is taking every step possible in the lead up to the decision over who will be...
Skilled worker migration to be limited under Conservative government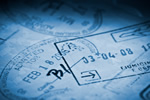 Widespread changes are forecast for immigration legislation should next year's election see the Conservative Party victorious. Labour's immigration policy is looming as a key issue in the election after coming under continued fire over recent months. Among the changes mooted by the Tories would be a complete overhaul for skilled...
Chairman of the Independent Safeguarding Authority Worried Over Lack of Power to Vet Foreigners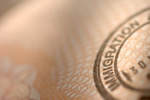 Apparently, the chairman of the Independent Safeguarding Authority, Sir Roger Singleton, said that he is worried over concerns that foreigners will be able to escape full checks that are designed to prevent abusers from working with children and vulnerable adults. He went on to say that there are significant barriers that are preventing the...
Border control allowing unchecked truck convoys into Britain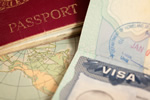 The highly controversial Labour immigration policy suffered further damage last night after those responsible for border control revealed that convoys of trucks are being admitted into the country without the proper checks. John Vine is the chief inspector of the UK Border Agency. He disclosed that there were hundreds of lorry drivers who...
Fast food outlet raids result in 11 arrests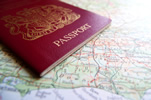 A series of raids across the south east has seen a number of burger bar workers arrested by immigration officials from the UK Border Agency. The crackdown on fast food outlets began as officers first swooped on a Portway outlet, the lunchtime favourite Burger King bar, on Saturday the 5th of December. The raid resulted in the arrests of...
Minister claims detention centres for children prevent deaths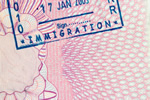 Immigration Minister Phil Woolas boldly declared that deaths would be the result if detention centres such as Dungavel were closed. Woolas said yesterday that such closures would mean that families and children would end up dead aboard lorries in Calais through the bolstering of the international human trafficking trade. The Minister...
South London arrests for illegal Indian workers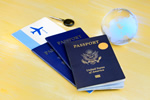 A company based in west London is facing potential fines of up to £170,000 following the arrests of 17 illegal workers of Indian and Sri Lankan origin. The arrests took place following a raid by officers from the UK Border Agency. The immigration officials targeted the premises of the Only 4U Ltd on the 10th of December acting on...
Santa Barred From Yarl Wood Emigration Removal Center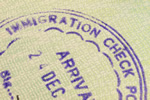 Apparently, when an Anglican expert on St Nicholas tried to add a little cheer to Yarl Wood's child emigration removal center, security guards called in the police. What started as a well intentioned attempt to bring a little festive cheer to some of the most neglected children in all of the UK, all ended poorly. One of the Anglican...
Australia to consider changes to working holiday visa to aid tourism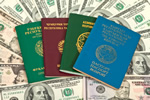 Students may soon be able to take up a new offer of a short term working holiday in Australia following research into working holiday tourism strategies. The Sustainable Tourism Cooperative Research Centre (STCRC) has made key recommendations in a report to the Australian government, including declaring that Australian working tourism was...
Sex trafficking gang jailed in Sheffield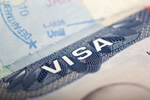 Following a joint operation between South Yorkshire police the UK Border Agency three people have been arrested for a combined total of fifty years for their role in the false imprisonment of a teenage girl who was forced into leading a life of prostitution. The three criminals were all members of a Slovakian gang. Two men and one female...
UK most understanding destination for Muslims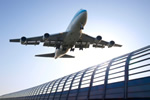 The Muslim population in the UK has hit 2.4 million, primarily because Britain is widely believed to be the best country in Europe for practising the Islamic faith. A new report has shown that in the UK there are 1.3 British born Muslims, mostly the offspring of new migrants, in addition to 1.1 Muslim immigrants. When quizzed on their...
Best job in the world winner bids farewell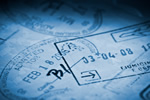 This week marks the end of the one-year posting at the supposed best job in the world, with the caretaker and customer relations worker farewelling the Great Barrier Reef tropical destination Hamilton Island. Ben Southall, the British man who beat off competition from 34,000 other competitors to win the much publicised 'Best job in the...
Overseas Students Being Unfairly Targeted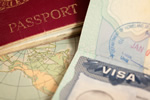 It seems that some experts now agree that emigrant students in Britain, or those who are from outside the European economic area, are the easiest for the government to attack and could be getting attacked for no reason. Since the latest series of crackdowns on international students, which started about two years ago, the emigration advisory...
Disabled gold medal winning athlete to face deportation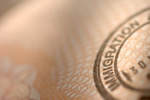 After losing a legal battle to retain the right to remain in the UK, a disabled athlete who has earned Britain five gold medals is set for deportation back to his homeland of Nigeria. 42-year-old power lifter Vincent Onwubiko, from south-east London's Lewisham, represented Britain at the 1995 and 1997 Stoke Mandeville Games and also at...
Three arrests at cake factory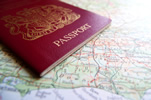 Last week saw UK Border Agency official raid the Memory Lane Cake shop in Cardiff's Maes y Coad late Tuesday evening. Following the raid one illegal immigrant will be deported from Britain and three arrests in total were made. Of the three arrests, one of them – an Iraqi national – was discovered to be remaining inside the UK despite...
UK imposes bans on over 20 Kenyan government staff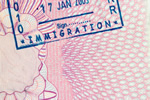 The United Kingdom has placed a ban on more than 20 Kenyan nationals that have been accused of corruption, with funding for the Kenyan ministry of education also being halted following the disappearance of some $1.3 million. Rob Macaire, the British High Commissioner, declared that these people will be forbidden from travelling to the UK...
Pakistani families rue high visa rejection rate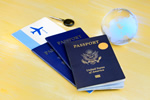 According to figures released by the Home Office Pakistanis lead the table of nationalities that are turned down for visas for Britain. In the past year, 41 percent of all Pakistan-based applications for family visitor visa to the UK were rejected. The reasons for the tougher immigration controls, which have been applied across the board...
Medical Experts Say Detaining Children Puts Them At Risk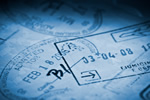 It now seems that medial experts are saying that the detaining of children in emigration centers is putting them at risk for mental health problems. Not only is it putting them in harm for mental health problems, but it is putting them in the way of self-harm or even suicide. Usually there are around 1,000 children, mainly from asylum...
UK and Malaysian government in visa ruling talks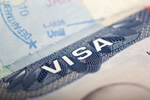 The respective governments of Britain and Malaysia are currently discussing the issue of visa requirements for Malaysian citizens who are entering the UK. The British Home Office has been seeking to implement the new procedure, much to the consternation of Malaysian authorities. Datuk Abdul Rahman Othman, the director general of the...
Bin Ladens son claims Spanish Asylum after being denied UK entry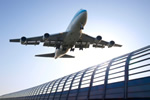 The son of Al-Qaida head Osama bin Laden has travelled to Spain in order to claim political asymum after he was denied permission to enter the UK with his wife. Omar Osama bin Laden, the 27-year-old offspring of the world's allegedly most wanted man arrived in Spain via Madrid's Barajas Airport. He is believed to have been aboard a...
Migrant centre at Calais set to reopen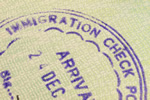 Just three months after the high profile closure of the Calais 'Jungle' migrant camp French officials have decided to reopen the UK-bound migrant reception centre. In an effort to discourage the thousand of hopeful immigrants who were gathering the French government destroyed the makeshift camp in September amid growing hostility from...
Minister claims UK ignoring white workers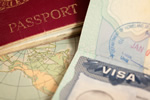 A cabinet minister has declared that Britain's working class white people are ignored by government bodies. The claim comes from the Communities Secretary John Denham who said that authorities have become blinded to the needs of real Brits. Denham further called upon both local and national government to address inequalities in...
Home Secretary Says Emigration Limit is Possible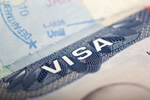 It now seems that the Home Secretary, Alan Johnson, has set out the terms for a national debate on emigration. This was brought about when Alan Johnson said that it was legitimate to argue for a predetermined quota on emigration. However, there should be no call for emigration to cease or for an open door policy. Alan Johnson is attempting...
US dollar decline damaging expats in Asia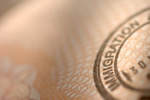 The US dollar, so long the mainstay and currency basis of Asian economies, is hurting – taking expats down with it. A new survey by ECA International, a human resources consultancy, shows that expats based in the major Asian centres are feeling the pinch as the declining dollar is making their daily expenses higher. The US dollar...
Weak pound forces expats home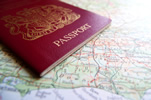 The UK has experienced a resurgence in expats returning home with a massive rise of 37 percent in the past year. In contrast just 18 percent moved out of Britain according to a survey released by reallymoving.com. Over recent years many thousands of Britons have decided to make the move abroad with European favourites such as Spain and...
Home Secretary claims UK is terrorised by population projections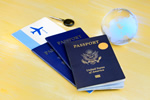 Home Secretary Alan Johnson has declared that the spectre of the UK population reaching 70 million is terrorising residents. Johnson's grim statement is sure to further the ongoing conflict between the Home Office and the Office for National Statistics (ONS) who has repeatedly claimed that the landmark will be reached in the next 20...
Immigration Minister makes embarrassing gaffe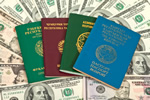 Immigration Minister Phil Woolas has been derided by various groups across the UK after claiming that desk-bound immigration are placing their lives on the line for Britain. The Labour MP, who has a history of statements that have sparked amusement in political sectors, suggested that the management staff at the offices of the UK Border...
Concerns Raised over Emigration Staff Bonuses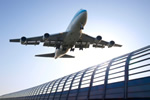 It now seems that a number of concerns have been raised over emigration staff bonuses. Apparently total bonuses of nearly £300,000 have been given out to officials running Britain's emigration system. This big bonus system is now being criticized by experts who say that the emigration system has been less than great in the past year. In...
Hotelier calls Muslim woman a terrorist for wearing traditional clothes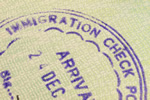 A court has heard than a Christian hotelier has abused a Muslim woman including claims that because of her wearing of traditional Islamic dress that she was a murderer and a terrorist. Hotel operators Benjamin Vogelenzang and his wife, Sharon, subjected Ericka Tazi to the torrent of abuse at their Merseyside establishment the Liverpool...
Foreign Office issue World Cup advice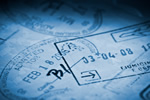 English football fans planning on attending the World Cup in South Africa in 2010 have been advised to thoroughly research the country prior to their travels. The Foreign Office warning also comes at a time when fans have been urged to protect themselves against carjacking and also too book all tickets well in advance. The Foreign Office...
MAC completes Tier 1 review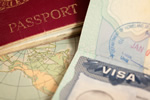 The independent review of the Tier 1 government points-based system by the Migration Advisory Committee (MAC) has been completed with the MAC offering a range of endorsements. The MAC was asked earlier this year by the UK government to investigate whether the incumbent criteria used under Tier 1 should be amended over the next two years in...
UK foreigner numbers at record high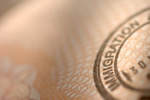 The Office for National Statistics has revealed that the number of UK residents that are from overseas reached a new high last year of 6.7 million. The annual ONS report on population data further revealed that one in every eleven people who live in Britain had been born outside the country. Additionally, close to 25 percent of all births...
Report Shows Britain is Losing Tens of Thousands of Overseas Students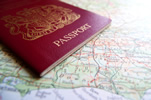 It now seems that, due to the point-based emigration system in the UK, which is aimed at rooting out terrorists, is being blamed for delaying the visas of genuine students that wish to study in the UK. This means that Britain is actually losing tens of thousands of overseas students as a result. Now this brings up the question of why the...
UK and Philippine governments tackle visa fraud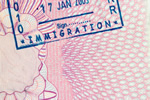 A deal signed this week by the British Ambassador to the Philippines Stephen Lillie in conjunction with the Bankers Association of the Philippines (BAP) will enact a system that aims to eliminate the ongoing issue of fraud that it associated with UK visa applications. The agreement will see staff at the British Embassy now able to access...
Failed asylum seekers found at Welsh car wash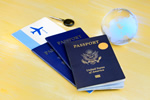 Three Iranian failed asylum seekers have been discovered working illegally at a car wash in the Welsh town of Sketty, just outside of Swansea. Immigration officials also discovered an additional illegal worker from India at a nearby Mayhill supermarket. At the Gower Hand Car Wash on Sketty's Gower Road, the three migrants, aged 24, 21...
Young married couple forced out of the UK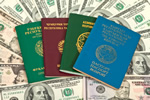 The UK government's immigration policy which seeks to combat forced marriages has seen a young married couple lose their High Court battle to remain in Britain. Instead, 18-year-old Amber Aguilar of Friern Barnet in north London has now moved overseas in order to remain with her 19-year-old husband, Chilean Diego Andres Aguilar Quila, as...
Condemnation for bonus payments to immigration officials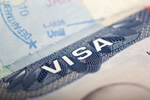 There has been massive criticism of the nearly £300,000 in bonus payments made to staff involved in the operation of the UK's immigration system. Keith Vaz, chairman of the Home Affairs Committee, called the move astonishing given recent revelations concerning the abandonment of many unresolved case files. A review of UK Border Agency...
Britons Say UK Emigration is a Problem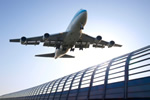 It now seems that Brits are saying that UK emigration is becoming a problem. A new survey on eight countries shows that British people are the only people in western Europe that want emigration controlled at the national, rather than European, level. This comes despite having very little confidence in the national authority's handling of...
Illegal workers arrested at 2012 Olympic site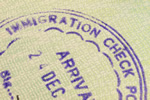 The UK Border Agency has announced the arrest of over 90 people at the east London site of the 2012 Olympic Games following a crackdown on illegal workers. In order to better monitor the Olympic Games site, the UK Border Agency has established a permanent base in Stratford, with officers making some 93 arrests during the period from April...
Gatwick Airport discovers rare lizards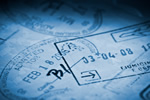 An eagle-eyed customs operator at Gatwick Airport has uncovered a highly unusual and highly illegal package. Three very rare alligator lizards were discovered at Gatwick and have since been moved to Heathrow Airport's animal reception centre. Customs officials at Gatwick made the bizarre find during a search of a courier package which...
French identity debate overshadowed by immigration fears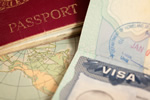 French President Nicolas Sarkozy has called the national identity debate an exercise in soul-searching but immigration fears are threatening to derail the supposed noble initiative. The identity debate was launched with much fanfare last month by Sarkozy's right-wing government in order for ordinary citizens to explain what it means to...
Expat criminal deported from Australia after 30 years dies on return to UK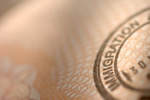 The Australian government has denied any responsibility in the controversial death of Scottish-born Andrew Derek Moore, who died following his forced return to the UK. 43-year-old Moore, a recovering alcoholic with a history of convictions and illnesses, has become the latest victim of Australia's controversial migration program that...
Communities Secretary Says Middle Class Benefits From Emigration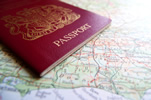 It now seems that the Communities Secretary, John Denham, said that middle class people are failing to understand the impact that emigration has on the economy. This is because they feel insulated from competition for jobs, public service and housing. John Denham went on to say that people at the top of society benefit from emigration the...
UK drug smuggler Sandra Gregory arrested on return to Thailand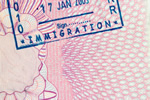 Reports have surfaced over the re-arrest of Briton Sandra Gregory, a former convicted drug-smuggler to Thailand, after she tried to enter the kingdom at Bangkok's International Airport. Gregory was apprehended by Thai officials at Survaranabhumi Airport this week on her return to a country where she had been previously sentenced to death...
New facial recognition technology to be rolled out at Heathrow Airport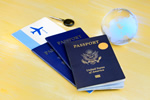 In recent weeks the roll out of facial recognition technology passport gates at Gatwick and Manchester Airports have been hailed as an important advancement in waiting time and financial improvements. Now comes news that London Heathrow Airport will also adopt the new electronic border gates in 2010 with stated aims being to reduce the...
Bangladeshi fraudster ordered to repay £92000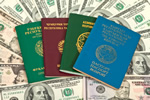 A Bangladeshi man who used his mother to claim over £92,000 in false benefit claims has been instructed to repay the money or face an extended jail time. Mohammed Rashid, from Uplands in Swansea, is currently serving an 18-month prison sentence and claims that he did not benefit from the payments. Unfortunately, in the eyes of the Swansea...
Thailand the intended retirement destination of 5 percent of UK expats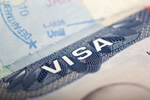 A recent survey by Alliance & Leicester International has revealed that just 12 percent of British expats are intending to retire in their homeland, with Thailand being the preferred choice of an additional 5 percent in total. The survey shows that UK expats are shying away from spending their golden years at home, with France the most...
Home Secretary Alan Johnson Takes Blow after Losing Secret Evidence Case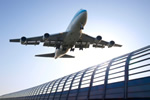 It now seems that senior judges have ruled for a second time against the use of secret evidence in terror cases. This is just yet another setback for home secretary, Alan Johnson. Mr Justice Owen and Mr Justice Laws ruled in the high court today that two men that are suspected of terrorism could not be denied bail solely on the basis of...
Common asylum system for the EU urged by Cypriot minister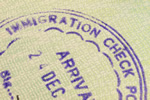 The Cypriot Interior Minister Neoclis Sylikiotis has repeated his country's calls for a common EU asylum system that will provide relief to smaller states which are coming increasingly under immigration pressure. Sylikiotis made the statement on his return from Brussels at the Larnaka International Airport, where he claimed that the...
Switzerland votes to outlaw minarets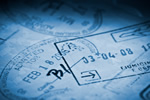 In a decidedly non-neutral act which highlights the growing racial intolerance in the region, a vote in Switzerland has declared the act of building minarets to be forbidden. The issue has been the subject of fierce debate for some months and was passed despite initial polls revealing only minor support for the ban. However, some 58...
Australian job market holds slim pickings for returning expats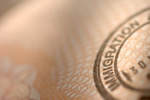 An Australian research group has declared that expats returning home expecting to be welcomed with open arms by local employers are in for a rude awakening. In spite of the relatively low Australian unemployment rate, which at 5.8 percent is well below the 8.6 percent average for OECD countries, the job market remains tough to crack...
Former Housekeeper for Lady Scotland Charged with Emigration Offenses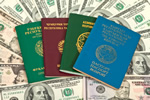 It now seems that the former housekeeper of the attorney general, Lady Scotland, has just recently been charged with a series of emigration offenses. This information comes from the Crown Prosecution Service. The housekeeper, Loloahi Tapui, is accused of using a false passport. She has also been charged with fraud and overstaying her visa....
Welsh rugby league side Crusaders facing heavy fine over visas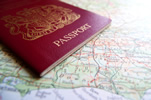 Still reeling from a managerial fiasco that led to six of their players being sent home earlier this year, the Welsh rugby league club Celtic Crusaders is now facing additional fines of up to £60,000. Tony Duggan, Damien Quinn, Darren Mapp, Jace van Dijk, Mark Dalle and Josh Hannay were all deported from the UK in August having been found...
Zimbabwean expats still not considering a return home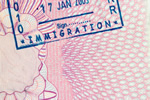 Zimbabwean professionals that are based in Britain have stated that they have no desire to return home until they see evidence of real change, despite the ongoing attempts by South Africa to find a resolution to the continued troubles facing the unity government. The UK became a popular destination after the violent land reforms enacted by...
Extradition for Cyprus death crash pair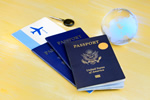 The two cousins from Essex that were inside a car that hit and killed a teenage boy in Cyprus have been extradited to a Cypriot prison. Luke Atkinson and Michael Binnington, both from Whitlam, were transported to Heathrow Airport before being flown to Cyprus. There they will serve jail terms for manslaughter. The pair had last week lost...
UK couple in Clockwork Orange style sex attack on Thai island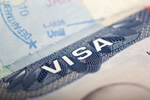 In what has been compared to a Clockwork Orange-style sexual attack, a British couple have been terrorised, drugged and raped on the resort island of Koh Chang. The unnamed couple, one a government employee and the other a businessman, had decided on the Thai holiday island as the end of their one year sabbatical holiday. They have fled...
MPs Attack the Detention of Children in UK Emigration Centers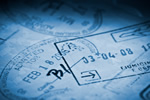 It now seems that a home affairs select committee says that too many children are being held at detention centers for too long of a time. They say that too many children are being kept in these centers, and it is costing taxpayers in the UK greatly, according to a cross party group of MPs. Just recently, a report from the home affairs...
Suspected brothel raids net five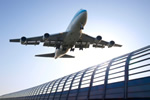 Officers from the UK Border Agency have netted a total of five immigration offenders in a series of raids across Colchester and Ipswich at suspected brothels. On the 23rd of November the UKBA led a joint operation in conjunction with Suffolk and Essex police, the Metropolitan Police Clubs and the Department for Work and Pensions which saw...
Q3 statistics for immigration and asylum released by Home Office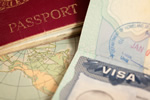 Last week saw the UK Home Office release immigration statistics for the period from July to September 2009. These statistics cover asylum applications, removals from the United Kingdom of illegal migrants and migration figures from Eastern Europe. According to Border and Immigration Minister Phil Woolas the statistics show that net...
UKBA crackdowns on illegal workers in Lincolnshire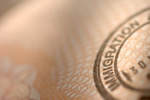 Some 17 illegal workers have been caught in the latest UK Border Agency raids across Lincolnshire as the agency continues its campaign of targeting rogue employers. The UKBA has made a very public fight to seek out and close down those who lure illegal migrants to the UK for illegal jobs. On November 20th in the early evening officers...
New poll reveals immigration backlash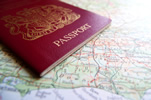 On a day where government released statistics showed that immigration fell by 163,000 in 2008 a new poll from Migrationwatch UK has revealed that the vast majority of the British public are worried about immigration and want it dramatically slashed to limit any forecasted population explosion. In order to prevent the UK population reaching...