November 2011 Emigrate News Archive
Archived Daily Emigrate UK News...
UK Border Agency Confirms November 30 Strike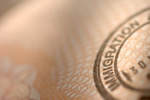 There have been a lot of reports recently about the public strike taking place on November 30. A lot of these reports have said that members of the UK Border Agency will be taking part in this industrial action. Now, it has been confirmed by the UK Border Agency. The group issued a press release confirming this information. They also noted...
Net Immigration in the UK Reaches Record Level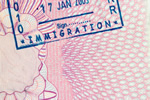 Most people knew that it was just a matter of time before net immigration reached a record level in the UK. Currently, the Office for National Statistics showed that this level has finally been reached. This news may come as a shock to some people since the government has been doing all it can to keep immigration levels down. The...
Qantas denies tie up with Malaysian Airlines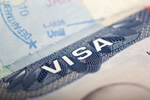 Qantas boss Alan Joyce has denied the airline has scrapped plans to set up a full-service Asian airline in favour of a link up with the Malaysian national flag carrier. He said that Qantas was still negotiating with Malaysia and Singapore with a view to establishing a brand new airline to service the business sector on the Asian...
Survey shows UK holidaymakers prefer junk food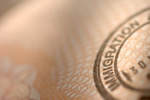 A survey commissioned by Dubai tourism authorities shows that British holidaymakers prefer eating fast food to experimenting with local culinary delights. The research revealed that Britons abroad will head for Burger King, Kentucky Fried Chicken or the golden arches of McDonald's rather than pass through the portals of unknown...
Border Agents to be Flown Home on Taxpayer Money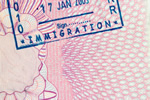 Everyone has a right to be home for the holidays, right? Well, that is why many people save up all year long. This way, they can travel during special events and see family that is close to them. Immigration officials should be no different. However, it now seems that the agents that are working overseas have been offered taxpayer-funded...
Security Talks Held Regarding Sea Crossing Between Scotland and Northern Ireland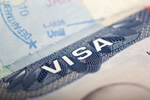 It now seems that there have been security talks held regarding the sea crossing between Scotland and Northern Ireland. Border Agency staff officials have been discussing funding plans. Northern Ireland Justice Minister David Ford and Scottish Justice Secretary Kenny MacAskill took part in these discussions. Furthermore, police from both...
Asylum Seeker Fights Deportation After Raping Child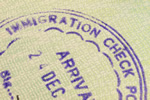 There are certain things that some people feel are unforgivable. Raping a young child is one of those things. Thus, if an asylum-seeker was to rape a child, most would assume he would be deported. What if he raped more than one child? Why was he even given the chance to do so? According to reports, a convicted sex attacker raped and...
Brodie Clark Proven to Have Gone Rouge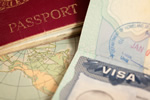 There have been a lot of people following the case involving the former head of the UK Border Force, Brodie Clark. Everyone wants to know if he actually went behind Theresa May's back to relax vital immigration checks. Well, it now seems that some new evidence has broken the case wide open. Experts say that it has been proven that Brodie...
Liverpool Warehouse hit by UK Border Agency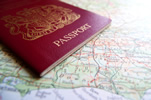 It seems that Liverpool was the next area to be raided by the UK Border Agency. This time it was a warehouse that was the target. Apparently, the agency chose this location after they suspected that illegal immigrants were working at the warehouse. Reports go on to show that some 50 agents from the Border Agency raided the Bestway...
UK to Cut the Number of People Arriving on a Family Visa by Two-thirds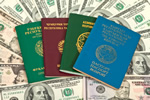 Lately, people have been asking the government to step up and do something about all the immigrants that are entering the country. Well, it now seems that the government is trying to do just that. In fact, it would appear that the UK is looking forward to cutting the number of immigrants arriving on family visas each year by...
Home Office Accused of Beefing Up Drug Figures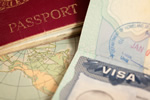 Lately, people have been coming down on the UK Border Agency. A lot of things have not been going right for the group. However, when people heard about all the drugs, they had prevented from entering the country, they were excited. They figured, at least the agency is keeping drugs out of the country. Well, it now appears that these drug...
UK Border Chief Brodie Clark Steps Down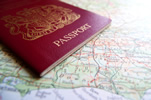 Right now there are a lot of people watching all the drama that is going on at the UK Border Agency. This goes double after reports show that the head of the Border Force, Brodie Clark, has stepped down. Apparently, he chose to resign after claims were made that he relaxed checks made on non-European Union nationals coming to the UK. For...
Bus Passengers Being Hounded by Border Agents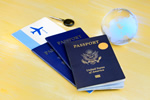 People really want the UK Border Agency to step up and stop illegal immigrants from entering the UK. At times, however, it feels as if the agency is just grasping at straws. It is almost as if they are not 100 percent sure how these immigrants are getting in. Case in point, there have been civil rights groups that say the agency is illegally...
UK Border Agency Official Found Guilty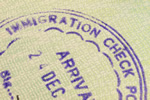 It seems that the UK Border Agency just can't seem to get out of the spotlight, and not for good reasons. Now, it appears that the agency has once again been embarrassed as one of its senior officials has been found guilt of taking illegal handouts. Apparently, the officer has been found guilty of falsely issuing visas to people who were...
UK Border Chief Brodie Clark Steps Down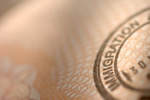 The immigration industry is a risky business right now. Mostly, because everyone has their eyes on this industry. This has put a lot of pressure on anyone who is involved in the immigration industry. This goes double for Brodie Clark, who is the UK border chief. Apparently, he has now chosen to step down after being accused of taking part in...
British Petition on Immigration Reaches 100,000 Mark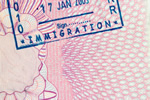 Well, it seems that the government is not doing enough to control immigration. At least, that is the way over 100,000 Brits feel. In fact, a report shows that a petition on immigration has just reached that 100,000 mark. This means that the petition is now eligible for a Commons debate. Reports show that immigration is going to force the...
UK Border Agency Successfully Keeping Many Drugs Out of the Country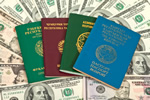 Alright, recently the UK Border Agency has been under a lot of fire recently. Mostly, this has been for the agency's failure to keep many illegal migrants out of the country, and removing the ones that do manage to get in. However, the agency has not done all bad. In fact, the UK Border Agency has been able to keep a lot of Class A drugs off...
UK Border Agency Under Attack Once Again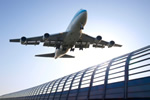 The UK Border Agency just cannot seem to get out from under the gun. In fact, it now seems that the agency has recently come under attack for dropping a number of cases. Apparently, the agency said that they are "giving up" on a number of missing asylum seeker cases. This is their attempt to clear their growing backlog. This has of...
Over 450 UK Colleges Banned from Accepting Foreign Students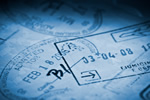 The crackdown on foreign students in the UK is almost getting out of hand. In fact, more than 450 colleges, including a whole list of schools in Yorkshire, have been completely banned from bringing in foreign students. Once again, this is all part of the government's master plan to crack down on the abuse of the immigration system. Although a...
UK Border Agency Able to Make 10,000 Border Arrests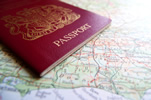 Reports now show that the UK Border Agency has been able to keep a lot of unwanted people out of the UK. Although there have been a lot of groups that have been giving the UK Border Agency a hard time, they have been more helpful than what some people know. According to reports, some 10,000 criminals have been caught and held at the UK...
More Illegal Workers Found in the UK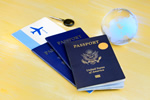 It seems like every time the UK Border Agency turns around, they are running into more illegal workers. In fact, almost every raid turns out some kind of worker that has no right to be here. Well, it now seems that 25 illegal worker from Bangladesh were just recently detained by several enforcement operations on businesses and private...
UK Blocks Some 2,000 Indian Banks from the Student Visa Process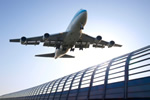 Reports now show that the UK is in the middle of blocking close to 2,000 banks. These banks will be blacklisted as of November 24. Apparently, they have been named as 'financial institutions that do not satisfactorily verify financial statements.' This means the UK Border Agency has 'no choice but to block them.' So, what does this mean...