November 2010 Emigrate News Archive
Archived Daily Emigrate UK News...
Colleges Fear That They Will Lose Millions of Pounds Due to Emigration Reform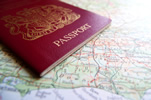 Oxford's language colleges are now stating that they fear the city could lose million of pounds from the government's new proposed emigration reform. College principals have told media sources that foreign students could be put off coming to the city. Changes to the emigration rules could prevent others from entering the UK as well. The...
Britain Will Need Some 2 Million New Homes for Emigrants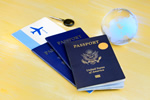 It is now said that Britain is going to need more than two million new homes over the next 25 years in order to cope with emigration. Official figures that were released on Friday show that Britain will have to provide homes for 83,000 emigrant families a year if the influx continues at its current rate. Right now, over a third of all new...
UK Will Not Turn Away the Rich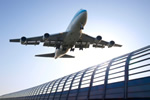 Reports show that the UK's new emigration cap will not prevent all emigrants from entering the country. In fact, there is one certain kind of emigrant that will not be turned away, and that is the rich kind. This new emigration cap will not have any bearing on wealthy entrepreneurs and investors from coming to the country. Theresa May, the...
Home Secretary says Emigration Cap Will Not be Exploited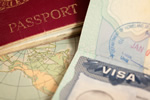 Theresa May, the Home Secretary, has denied that businesses will seek to exploit a loophole in the government's new emigration rule that will allow firms to bring an unlimited number of employees to the UK for less than a year. Apparently there will be a new minimum salary of £40,000 for firms using intra-company transfers to bring their...
Thousands of Visas Being Handed Out for Jobs that Brits Could Do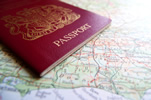 Reports are now showing that thousands of visas in the UK are being handed out to foreign workers for jobs that unemployed Brits are already qualified for. Pretty much, this has left some Brits struggling to put food on the table while the government continues to bring in more emigrants from overseas to fill jobs. According to reports, in...
Iranian Wrongly Deported and Tortured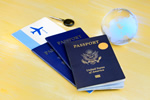 There are currently tons of reports circling the web right now about Aland Salimi. This is an Iranian that said that Iraqi police beat him up and starved him after he was deported from Britain following a failed asylum application. Now people are saying that he was mistakenly deported to Baghdad. This alleged mistreatment of Aland, age 21,...
Iranian Queer-feminist Wins the Right to Stay in the UK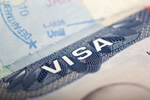 Reports now show that an Iranian queer-feminist fashion photographer has won her right to stay in the UK. Tara Inanloo, age 21, felt that her life was in grave danger. She believes that she will be executed if she goes back to Iran as a result of her actively protesting against patriarchy through her art work. However, this young girl does...
Emigrants in Italy to Finally End 2 Week Protest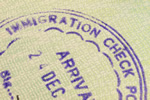 It now seems that emigrants, who have lived atop a 115 foot crane for two weeks in protest of Italy's emigration policies, have finally climbed down. These men were up there for a long time. The protest went on a lot longer than what a of people figured it would. The two men climbed atop the crane in Brescia back on October 31. They...
MPs say that the Emigration Cap Must Stay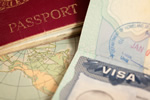 Apparently David Cameron has been urged this week not to cave into pressure to increase the number of emigrants allowed into Britain from outside the European Union each year. Insiders have been saying that he has been influenced by concerns from business leaders that the visa limit was going to damage their recruiting abilities. However,...
Head of the Confederation of British Industry wants Changes to Corporation Tax, Emigration and Strike Laws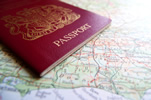 Apparently the new head of the Confederation of British Industry said, just this past Monday, that he would champion changes to not only corporation tax laws, but emigration and strike laws as well. He wants to do this to help ease the pressure on business as they try to recover from the recession to get the economy rolling again. John...
UK Emigration Officials Arrest Six Indians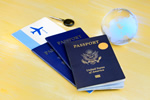 Apparently Six Indians have just recently been arrested in the UK on charges of violating emigration rules and face deportation. The people in question were arrested by the UK Border Agency officers that were tipped off. The six Indians were working at two wholesalers on Hayes Road in Southall. The UK Border Agency officers arrested five...
UK Border Agency Raids Hamleys Toy Store in Central London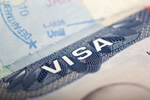 It now appears that the UK Border Agency has raided the Hamleys toy store on Regent Street in central London. This has led to the arrest of four people. The Border Agency executed a warrant at the store at around 7:30 local time to examine staff records and check that staff had a UK Visa or a right to work in the UK permit. After this was...
Pakistan Cricket Player Confirms He is Seeking Asylum in the UK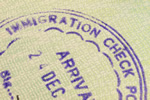 By now most people have heard of the Pakistan wicketkeeper, Zulqarnain Haider, who recently dropped out of international cricket. He did this because he was receiving threatening letters telling him to throw his matches or else they would kill him. After getting these messages he took of for the UK, fleeing without telling anyone where he...
Pakistan Wicketkeeper Zulqarnain Gets Asylum in the UK After Death Threats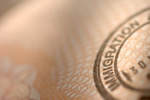 It now seems that one emigrant has found a way to claim asylum in the UK. Apparently all it takes is for someone to receive death threats. The Pakistani wicketkeeper, Zulqarnain Haider, is considering making a claim for political asylum in the UK after he said he was forced to flee Pakistan after receiving a number of death threats for...
European Union May Force the UK to Take More Emigrants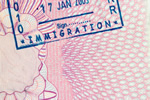 It now seems that Britain could now be forced to accept a new wave of emigrant workers from India under secret plans being talked about in Brussels. According to leaked reports, officials want the UK to take 40 percent of the 50,000 Indian skilled emigrants expected to come to Europe every year under a new international free trade...
Emigrants with Top Skills End Up Working Fast Food in the UK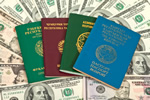 Apparently British Home Secretary Theresa May has said that too many highly skilled emigrants are ending up working in low-level jobs in the UK. Many of them are working at fried chicken restaurants. May has tried to reassure businesses that it was possible to cut the number of people coming into the UK while still attracting the brightest...
David Beckham says He Did Not Want United States Citizenship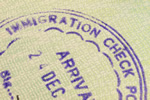 Just recently, the former England football captain, David Beckham, has denied rumors that he wants to be a United States citizen. This hot-shot football player has been living in Los Angeles since back in 2007. Despite this, he says that he is still very much an Englishman. David said that people may have seen some recent rumors about him....
MPs say Emigration Cap is not the Answer to Cutting Emigration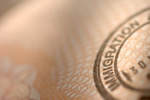 New reports are claiming that fewer students and a reduction in family reunion cases will be necessary if emigration targets are to be met. Of course, these are facts that a lot of people are not happy to hear. The Commons' home affairs select committee said that the proposed annual cap on emigration that is due to come into effect in...
Reports Suggest that Faith Schools are being Unfair to Emigrants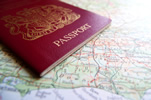 Recent reports are suggesting that emigrant families are being discriminated against by many things. However, there seems to be a new thing that has been added to this list, and that is faith schools. Now with the competition for the best schools becoming increasingly intense around England, many Roman Catholic and Church of England...
UK Emigration Fee Gets Pushed Back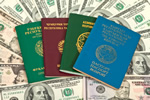 It now seems that there is some slightly good news for emigrants trying to come to the UK. This good news comes in the form of the UK emigration fee getting delayed. This fee was suppose to come into affect as of November 1. The reason for the delay right now is unknown. However, it is expected that the fee will increase some time...
Statistics Suggest Emigrants Took 9 out of Every 10 UK Jobs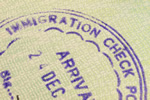 Apparently a new report is suggesting that nearly nine out of every ten jobs created under Labour went to foreign born workers. These official statistics showed that the vast majority of the rise in the employment total under the last Government was accounted for by workers born outside the UK. The total number of people in work went up by...