November 2009 Emigrate News Archive
Archived Daily Emigrate UK News...
Migration Numbers Fall by One Third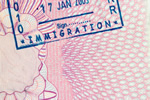 New reports from the Office for National Statistics shows that net migration, or the number of people who come to live in Britain minus the number of people who move abroad, has fell by more than a third to 163,000 last year. This is the lowest level since Poland joined the European Union. The Office for National Statistics went on to say...
Lord Pearson plays on Islam fears to win Ukip party nomination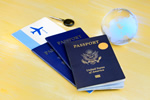 Lord Pearson, the former conservative and millionaire campaigner against immigration, has been elected to the position of Leader of the UK Independence Party (Ukip) on the back of his promotion of the 'growing threat of Islamism'. Announced to the post yesterday, Lord Pearson of Rannoch's campaign has had at its heart the question of...
Indian students facing desperate times in the UK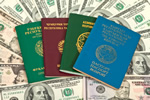 In London, Sikh temples offer solace and a free lunch for hundreds of destitute and desperate Indian students who are discovering that the dream they bought into of a worry-free and beneficial student life in the UK is far from reality. Increasingly commonplace amongst students from the sub-continent, many Indian immigrants are struggling...
Expats choose Queensland as best Australian location to migrate to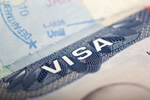 Beautiful one day, perfect the next. That's the motto of Australia's sunshine state Queensland, whose blue skies and sandy beaches have contributed to it being more popular than any other Australian state to settle in for expats. New figures from the Australian government have revealed that 20 percent of all new emigrants into...
Daily Telegraph launches Best of British expat awards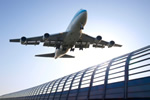 Tired of searching expat forums to discover top tips to remind you of home when abroad? The Daily Telegraph has the solution with the announcement of its new Best of British awards. The newspaper has teamed up with carrier British Airways in launching the promotion which asks for all Brits abroad to write in and nominate the restaurants,...
Expats looking for love head to Asia says HSBC survey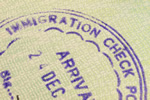 The HSBC Expat Experience survey released this week has revealed that expats in search of love and friendship can find it most easily in Asia, Thailand especially. The survey showed that Asia contained the top five friendliest places to live for expats. Thailand topped the list ahead of Vietnam, Hong Kong, Brunei and Malaysia. Belgium...
British borders could soon be patrolled by drone aircraft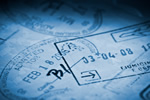 Military-style unmanned drone aircraft could soon be seen in the ranks of the UK police force as the fight against drug smugglers and illegal immigrants continues along Britain's coastline. The drones or Unmanned Autonomous Systems (UAS) have been employed by British armed forces in order to monitor enemy action in Afghanistan. The new...
Facebook blockages as Vietnam limits electronic expression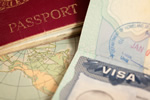 Internet users in Vietnam have expressed concerns that government restrictions to the popular social networking site Facebook will soon lead to a complete blackout, if this has not taken place already. Sites such as Facebook, Twitter and Bebo are hugely popular with expats across the globe as a way to keep in touch and up to date with...
The mixed fortunes of expat life in Russia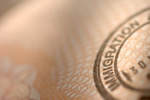 Life may not be easy for expats in Russia but at least the country is easy to make new friends in. The HSBC expat experience survey ranked Russia just two points from bottom place out of 26 nations when it comes to quality of life, but by contrast was ranked fourth easiest to make new friends, especially with the locals. The HSBC survey...
Suspected Illegal Emigrants Leap From Ferry and Swim Towards Shore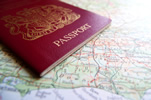 New reports now show that two suspected illegal emigrants apparently leaped from a Channel ferry as it neared the coast at Poole, Dorset. After jumping from the boat the two suspected illegal emigrants started to swim towards shore. The first alarm went off when one of the men, who was apparently wearing a wet suit under his clothing, was...
Two thirds of voters say Immigration is bad for Britain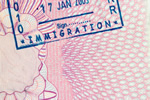 A poll released last night shows the two in three UK voters feel that immigration is bad for Britain. The survey, which looked at a range of policies regarding border control, revealed that 67 percent of voters feel that there was a negative effect on the UK from immigration. The majority of pollsters expressed concerns that immigration...
HSBC International expat study key findings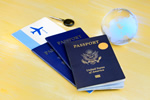 The HSBC Bank International has today announced the results of the largest world survey of expats – Expat Explorer. The second instalment of Expat Explorer, labelled Expat Experience, found that Canada gave expats the best quality of life and easiest integration into the local community. The top three was rounded out by Australia and...
British expats win Bulgarian property dispute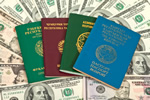 The high profile case of UK expat Bryan Talbot has been decided in the Briton's favour over a property fraud incident. The case has garnered attention of a host of politicians including David Milliband, UK Secretary of State for Foreign and Commonwealth Affairs and Jacques Barrot, the Vice President of the EC. The court also learned of...
Taxpayers fork out millions to send foreign criminals home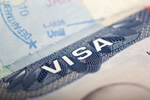 Figures revealed by the Home Office yesterday show that an annual bill of some £3.4million is being covered by British taxpayers in order to bribe rapists, murderers and other foreign criminals to return home. Last year, one out of every four overseas offenders were sent home to their country of origin only after being given an offer a...
Illegal Emigrants on Lorry Caught by Officers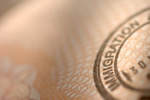 It now seems that emigration officers, who used a sniffer dog, were able to catch illegal emigrants that were hiding on the back of a Suffolk bound lorry in France. According to reports, there were nine illegal emigrants hiding on the lorry at the time. The French registered lorry, which was actually bound for Sudbury, was stopped in...
Turkish woman arrested in Forfar takeaway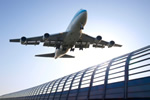 The UK Border Agency has uncovered an illegal worker in the Scottish region of Forfar after raiding a local takeaway last week. Dino's takeaway, a small business on Castle Street in the small central Scottish town, was visited by a team of officers from the UKBA at around 5.30pm last Wednesday. It is believed that the officers were...
Thai government bans expats from political protests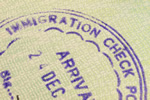 The Thai government has declared that it believes foreign workers are being recruited by the pro-Taksin Shinawatra United Front for Democracy (UDD) opposition or Red Shirts. Red Shirt rallies represent large anti-government protests and as such Suthep Thaugsuban, the Deputy Prime Minister in charge of security affairs, has taken the...
Tier 2 changes represent more opportunities for British workers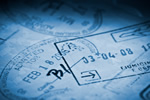 As of the 14th of December changes to the Tier 2 resident labour market test under the points-based system will mean that all jobs will be advertised for four weeks. Present legislation requires jobs only be advertised for two weeks or even just the one in cases where the salary is equal or above £40,000. According to Immigration Minister...
Home Secretary heralds E passport gates as a success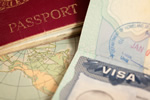 The British Home Secretary Alan Johnson has today announced that the number of passengers to have used the new face scanning technology at UK airports has reached the one million mark. Johnson has praised the new facial recognition technology which provides for speedier passage for legitimate travelers to the UK through immigration...
Office for National Statistics Releases Figures on Who Travels to the UK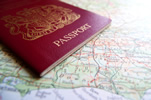 It now appears that the Office for National Statistics has just recently released the latest quarterly figures showing the travel to and from the UK for the year. The report shows that travel, both inward and outward travel has fallen year on year. According the second quarter figures, Spain is the most popular destination for UK...
Vietnamese visa rules changes warnings for expats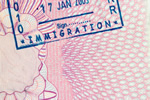 An unnamed British expat in Vietnam was recently left dumfounded when he was advised by a local agent that his application for a one year visa extension had been rejected by the government. The man, who is married to a Vietnamese national and has been working in Vietnam for over a decade has previously made similar applications as a routine...
Expats in Spain should learn the local language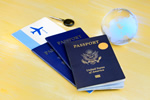 British expats considering a move to Spain should take the time to learn the local language if they wish to conduct daily business in an appropriate manner, as in many of the country's regions foreign languages including English are rarely spoken. The call for greater language appreciation comes on the heels of a recent survey which...
Hong Kong shopping giant expands into Macau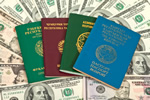 The online shopping venue ShopInHK.com has today announced that it has decided to expand its operation with Macau to be included on the list of new shipping destinations by reliable and secure courier services. The company has declared that it is delighted to be able to offer neighbouring Macau the new shipping option, with many expats...
Bogus Jamaican bride jailed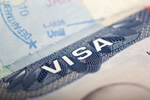 A massive West Midlands marriage scam has resulted in a Jamaican woman being today sentenced to serve one year in jail by the Birmingham Crown Court. The UK Border Agency has labeled the scheme as an organised and serious attempt by the perpetrators to facilitate illegal entry into Britain, with all of those involved seeking either...
Greater Manchester Church Receives Hate Mail Regarding Refugees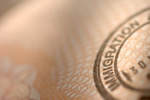 It now seems that a Methodist minister at a church in Greater Manchester has been under fire for helping refugees. Phil Mason, from the Victoria Hall in Bolton, said he was very concerned for his family after receiving a few notes over the past few months. Despite these letters, the minister has said that he has forgiven the author. The...
Indian and Bangladeshi student numbers soar on back of rule changes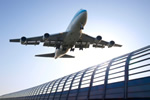 According to media reports, the number of Indian and Bangladeshi students has grown significantly since the recent changes to the visa system. Although the UK Border Agency has said that it believed that student numbers were approximately the same as this time last year, new statistics reveal that new student arrivals from the traditional...
Top tips for homesick expats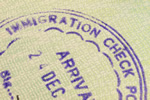 The recent Expat Mood Monitor from Halifax International has delved into the psyches of British expats to reveal what they miss most and how best to cope with the longing. Relocating to another country can be a daunting experience for some but can also be filled with the thoughts of things left behind. Unsurprisingly, the weather did not...
Australian immigration changes petitioned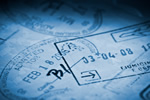 Frustrated visa applicants have made their feelings towards the Australian government known through the establishing of an online petition. With many visa applicants frustrated by what has been described as a sudden and unexpected alterations by the Australian Department of Immigration and Citizenship (DIAC) they have created the online...
€944 million in expats tax refund entitlements in Spain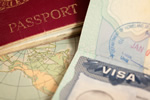 The Spanish tax authority has revealed that up to 90,000 UK expats who have made sales on their Spanish properties in the past year may now be entitled to thousands of pounds in tax refunds. The news comes following a landmark ruling by The European Court of Justice (ECJ) which has declared that Spanish authorities had illegally charged...
UK Lost 145 Child Asylum Seekers Just Last Year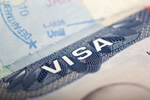 New reports have now shown that 145 children have just gone missing without a trace from local authority care homes over the last year. Most of the kids that are missing were juvenile asylum seekers who had arrived in the UK alone without any parents. Most reports suggest that the pattern of disappearances suggest that these children were...
MSP complaint over detention of Malawian pair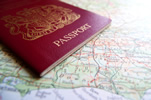 An MSP from Glasgow has complained to the UK Immigration Minister over the forced detention of a Malawian mother and daughter at the Dungavel detention centre in Lanarkshire. Following a rotine immigration investigation mother Florence and daughter Precious Mhango were transported to the controversial Scottish detention centre. The pair...
Operation Ruby nets 13 traffickers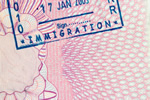 The number of people charged under Operation Ruby has now reached 13. The operation is an investigation into people trafficking and includes the UK Border Agency in conjunction with Northampton's police team East Midlands Foreign National Crime unit in a multi-agency taskforce. The operation also includes members of the Gangmasters'...
Facial recognition comes to Cardiff Airport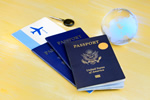 Passengers at Cardiff Airport's arrivals lounge will soon be able to experience facial recognition technology. The new technology gates will be made available to any adult European or UK biometric passport holder that has had it issued since 2006. The new machines will offer the capability to scan passengers faces in a matter of seconds...
Foreign workers targeted by blackmailing NHS managers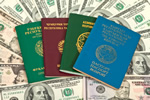 An NHS hospital cleaning organisation is at the centre of a blackmail scandal with three of its managers having been arrested, suspected of targeting foreign colleagues. South-west London's Kingston Hospital was the scene of a police raid when officers investigated the offices of ISS Mediclean after several weeks of intelligence...
Conservative Leader David Cameron Lashes Out on Gordon Brown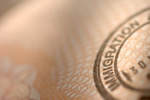 Reports now show that David Cameron, the Conservative leader, just recently accused Gordon Brown of monumental failures in the government. He also said that Mr. Brown was behaving like an irresponsible opposition over the Queen's speech. In the parliamentary response to the state opening of parliament, David Cameron went on to launch an...
Spanish property warnings for expats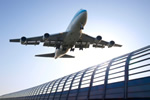 Britons have long seen Spain as the prime destination for an off-shore retirement house or second home, with the Iberian Peninsula country booming since waves of UK expats flooded the shores in the 1970's. Current estimates place the number of British home owners in Spain at around 800,000. The recession has also meant that property...
New EU president to be given massive budget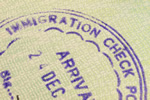 The next president of the European Union is set to be chosen tonight and is almost certain to be Herman Van Rompuy, the Belgian politician. The election will take place amidst claims of secretive maneuverings in the EU and will last up to 8 hours in a dinner discussion with a £45 billion price tag The 27 European delegates will appoint...
New Zealanders angered at calls for immigration block in Australia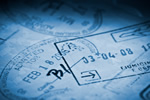 Expats from New Zealand who are living on the Gold Coast in Australia have reacted with anger to demands from a government backbench MP to halt Kiwis crossing the Tasman. Kelvin Thompson, the federal member for the Victorian seat of Wills, claimed that there needed to be a cap placed on the Australian population and limiting the number of...
British expat in Dubai swimming first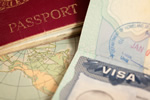 32-year-old British athlete Jamie Atherton has achieved the feat of becoming the first swimmer to go around the famed Palm Jumeirah. Atherton, who works as an account manager with the AME Info group, finished the charity swim in just under five-and-a-half hours and did so as a tribute to his close friend John Ratcliffe who earlier this...
New UK Emigration Laws Concern Indian Emigrants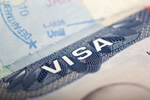 Reports now show that leading group representing professionals from India, as well as other non-European Union countries have said that Britain's efforts to tighten its emigration should not mean the retrospective application of new laws. This announcement came after the UK government announced last week that it had draft up a bill that seeks...
European raids target trafficking gangs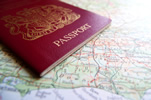 Police across Europe have launched a series of raids against a gang that is suspected of bringing in over 2,000 illegal migrants across the EU. A total of 23 suspected gang members have so far been arrested – five from within the UK, two from Greece and Holland, thirteen from France and one from Italy. According to officials who carried...
Afghani Christian convert allowed to remain in the UK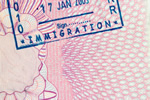 An asylum seeker from Afghanistan who converted to Christianity after he arrived into Britain onboard a hijacked airplane has been granted leave to remain in the UK due to fears of recriminations back home in a case which could prove the catalyst for a new branch of asylum seeking. The unnamed man, kept incognito for legal reasons, managed...
Australian immigration clears asylum seeking Sri Lankans from Oceanic Viking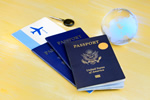 The last of the remaining 56 protestors from Sri Lanka who have been aboard the Oceanic Viking are in the process of being removed by Australian authorities. So far around 40 of the asylum seekers have been removed by using one of the Oceanic Viking's tenders to lower them into ocean vessels in groups of eight. All of the 56 people...
Tier 2 Visa Shortage List updated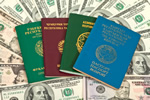 The much discussed occupation shortlist has been updated again, with the Migration Advisory Committee (MAC) publishing new proposals for consideration in October. The MAC proposals have now been adopted in full by the British Government. The new occupation shortlist will come into effect on the 14th of December 2009 and includes the...
Gordon Brown Says Worrying About Emigration is not Racist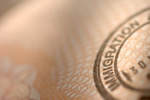 It seems that Prime Minister Gordon Brown has come out and told people that are worried about emigration in the UK, that this is no longer a racist subject. In Brown's first speech on the emigration subject for two years he said that he has never agreed with the lazy elitism political correspondent that just dismisses emigration issues. He...
Calls for EU style Asean region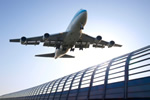 The Philippine government has announced its intent to push for member nations of Association of Southeast Asian Nations (Asean) to adopt a single visa system similar to the EU according to a senior official in Manila. The Phillipine Beureau of Immigration's commisioner Marcelio Libanan claimed such a proposal would be beneficial to...
New ID cards hit stores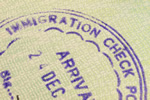 People who work and live in the greater Manchester area will be able to purchase new Identity Cards from the end of this month under a new government program. Currently the cards, which will cost around £30, are only required by foreign nationals. The new cards will see the government seek to roll out the cards across student and youth...
Pakistani lawyers concerned at UKBA strong arm tactics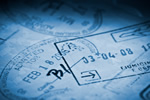 The UK-based APL, or Association of Pakistani Lawyers, has conveyed its deep concerns over the ongoing targeting of Asian businesses in raids by the UK Border Agency to the Home Secretary. The APL last week wrote to Alan Johnson via its chairman Amjad Malik to express its discomfort at the high profile UKBA raid on Manchester's Majid...
New UK laws questioned by migrant groups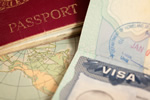 Britain's recent efforts to tighten immigration have come into question by a group that represents professionals from non-European countries, Indian especially, who want to ensure that no legislation is enacted retrospectively. Last week the British government released a new draft bill which will further tighten regulations which...
Emigrants Shut out of More than 250,000 Skilled Jobs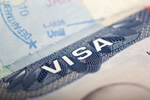 As many people have more than likely heard, Gordon Brown has chosen to clamp down on emigrants. This has come in a few different forms. One thing that Brown has chosen to clamp down on is student visa abuse. However, he is also closing the door on 250,000 skilled catering, care, and engineering jobs to non European overseas workers starting...
British man caught smuggling hundreds of spiders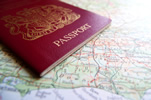 A UK resident could be facing massive fines after attempting to smuggle approximately 1,000 spiders onto a British-bound flight from Brazil. 26-year-old Lee Ardern was arrested by Brazilian authorities at a customs check point in a Rio de Janeiro airport. Ardern had been trying to carry into the cabin a briefcase packed full of the...
Abused children receive apology in Australia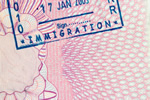 Following on from his famous stolen generation apology, Australian Prime Minister Kevid Rudd has made an apology to thousands of children from Britain who were shipped to the country under the promise of leading a better life, but who met with only abuse. In what was an emotional ceremony in Canberra, the PM said childhood lost could not...
Murdering migrant nanny bribed to return home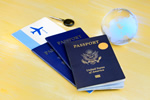 A nanny described as sadistic and evil for her horrifying slaughter of a toddler has been sent home to Malaysian with a pocketful of taxpayers' money. GBP 4,500 in cash was provided to 29-year-old immigrant Agnes Wong, who was initially served with a 5-year jail sentence in 2008 for killing a 17-month-old child that she was minding. She...
Dubai expats honour Remembrance Day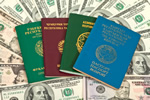 A somber ceremony on Remembrance Day saw the British expat community observe two minutes silence last week. Around 200 expats attended the Poppy Day ceremony which was held at the residential gardens of the British Embassy compound. Also in attendance were troupes of local scouts, brownies and girl guides from across the...
Gordon Brown Offers New Emigrant Limits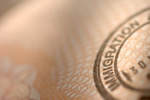 It now seems that emigrant workers will only fill jobs temporarily in parts of the economy where there are labor shortages. This new announcement came from PM Gordon Brown who hasn't made a significant speech on emigration since he became prime minister. Gordon Brown finally chose to intervene with the critical issue on emigration, which...
Pledge to cut immigration from Gordon Brown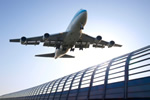 British Prime Minister Gordon Brown has announced new measures in the controversial immigration debate which will now see professionals from outside Europe such as doctors prevented from taking jobs in the UK. The subject of much media coverage in recent months, immigration is looming as one of the key factors in next year's general...
Aussie expats giving up on Britain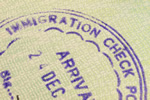 Stricter UK visa regulations and continued economic gloom are the reasons being attributed to increasing numbers of Australian expats leaving the Old Dart and returning home. This represents a change from the traditional reason most from down under end up heading home, the miserable British weather. However, weather related and economic...
23 arrests in Manchester clothing factory raid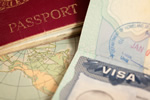 A raid on a Manchester warehouse saw suspected illegal immigrant workers scrambling for cover inside cardboard boxes and even onto the roof of the six storey building. The chaos came yesterday morning after UK Border Agency officials, along with officers from the local police force, burst through the doors of Majid House in Ardwick's...
Emigrant Worker Sexually Assaults 13 Year Old Girl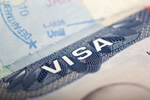 New reports now show that an emigrant worker has been fined for sexually assaulting a 13 year old girl. Although this may sound like a case in which the emigrant would have to pay a large sum of money, reports show that he has only been fined £20. Other reports unfortunately show that the girl's father walked away with a £50 parking ticket...
Japan arrests killing suspect in expat Lindsay Hawker case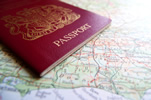 After extensive investigations Tatsuya Ichihashi has finally been arrested by Japanese authorities in relation to the murdered expat British teacher Lindsay Hawker. Linday's father Bill Hawker has welcomed the news of the arrest saying that the family had always wanted juice and now it should be served. Hawker called the affair a long...
Kidnapped Irish priest released in Phillippines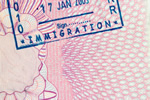 An armed gang has released a 79-year-old priest from Ireland after he was held by the group for the past month. He is now recuperating under the watch of the Missionaires at St Columban. He will undergo a medical examination due to fears over his health following a previous heart bypass operation in 2005. On October 11th this year Father...
New airline loyalty scheme offer for expats in Spain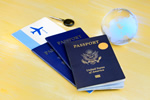 Jet2.com has announced that its hugely successful loyalty program myJet2 will be extended to all those expats who reside in Spain and have a Spanish address. In addition, till the end of this month all new members who join myJet2 will receive free 100 bonus points. The loyalty program rewards customers with points that can be earned by...
Iranian tourism expo cancelled after visa delays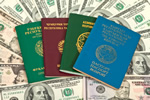 A planned tourism exhibition in London by a team of Iranians has been cancelled due to delays in visa issuing. The UK Embassy has delayed the staff from the Iranian Cultural Heritage Organisation long enough for organisers to forego the exhibition. The Tehran-based British Embassy has been accused of not processing applications in a timely...
Croydon Council Claims New Asylum System is Unreasonable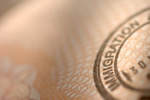 The Croydon Council says that the changes to the way that asylum claims are made has put a great deal of pressure on services in south London. Ever since October 14, refugees who have claimed asylum at their port of entry have had to travel to Lunar House in Croydon to make their application. The Refugee Council says that about 90 percent of...
Maltese police use army equipment for Mediterranean patrols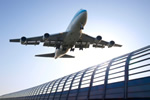 The Maltese police have stepped up their fight in the war against illegal immigration with the announcement that they will assume some duties previously assigned to the army with regards to patrols of the Island's coastline. Police has asked for tenders to supply the immigration section with over €1 million worth of boats, vehicles,...
Millions of cash uncovered in worldwide immigration sting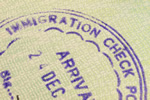 Around 2.5 million Euros worth of illicit money has been uncovered in a worldwide crackdown across over 80 countries. The operation turned up the cash in a variety of stings on checked and carry-on baggage as numerous passengers were found to be attempting to smuggle illicit cash across international borders. The US Immigration and...
Romania angered at UK immigration restrictions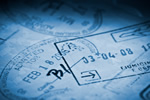 Romania's Foreign Ministry has lashed out at the restrictions placed on Bulgarian and Romanian immigrants by the UK Home Office, claiming that the laws are unfair and depriving workers of free access to the UK job market. The reaction came after British officials announced the continuation of restrictions to the new EU member nations for...
HIV positive immigrant travel ban to US lifted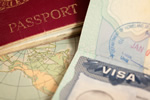 The United States is to discontinue its much-criticised policy of denying inbound travel to HIV-positive immigrants. US President Barack Obama has declared that the ban will be overturned in early 2010, stating that the US should act like the global power it so desperately wants to be in a White House meeting to extend the Ryan White...
Fines for Employing Illegal Workers Not Being Paid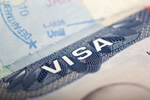 Apparently more than four out of every 10 fines that are imposed on companies for hiring illegal workers are still not paid. Out of the 3,164 illegal labor penalties handed out to companies by the UK Border Agency over the past 18 months, many of them have yet to even be collected - mostly from restaurants. This leaves some experts to ask...
New assistance for Australian Student Visa applications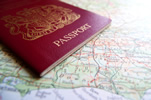 Those students on an Australian Student Visa who have been affected by the closure of any international educational institution will soon be offered measures to assist them by the Australian Government. Senator Chris Evans, Minister for Immigration and Citizenship, has also announced that effective from the start of 2010 any overseas...
UKBA finds three people in vodka delivery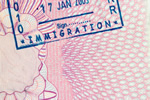 The UK Border Agency has announced that it has discovered three illegal immigrants who were found to be hiding out inside a lorry load of vodka. The lorry was on its way to its drop-off point in Nottingham. The lorry was stopped by UKBA officers based in Calais where three men of Iranian descent were prevented from entering the UK from the...
Canada names Michael J Fox as their most influential expat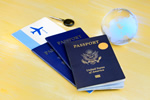 Michael J.Fox, celebrated actor and world-renowned fighter against Parkinson's disease has been declared at Canada's most influential expat. Fox, a native of Edmonton, took top honour in a contest organised by the Canadian Expat Association. Fox beat off competition of other short-listed candidates which included ice-hockey legend...
Expats most popular destinations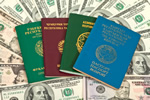 Halifax International has released a new report on expat trends, following on from last year's HSBC survey on expat existence. According to the data, 4% of British expats already own a home overseas with around a quarter (27%) saying that they are contemplating buying or moving abroad in the future. Nearly one third (32%) of Britons...
Home Secretary Calls for Rational Debate on Emigration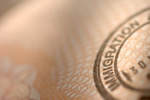 It bow seems that the Home Secretary, Alan Johnson, has called for a rational debate on emigration to challenge the views of the far right British National Party. Recently in an interview, Alan Johnson acknowledged that Labour may have, in the past, avoided the issue. By doing so, it played into the hands of the British National...
UK Immigration amnesty called for by Global Visas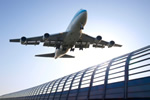 One of the world's largest immigration companies, Global Visas, has announced today that it is recommending an Immigration Amnesty, citing the current climate in Britain as chaotic. Liam Cilfford, head of Global Visas, said the public had called for an amnesty and evidence was that it was needed for some 400,000 people who were suffering...
Taliban may have entered the UK due to relaxed border checks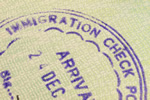 Labour's welcoming immigration policy may have seen members of the Taliban permitted into the UK unhindered, according to a document from the Home Office which was released using the Freedom of Information law. The document revealed that immigration officials were allowed to take risks to ensure speed of process with numerous new entrants...
Home Secretary calls for Immigration debate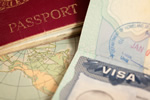 The failure of the Labour government to engage effectively on the immigration issue has allowed opponents such as the BNP to grow in strength according to Home Secretary Alan Johnson. Consequently, Johnson is undertaking a new promotional drive to convince the British public that immigration is a benefit for the UK as his party makes early...
Asylum Seekers Being Kept out by British Soldiers in Afghanistan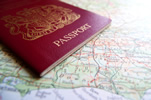 It now seems that UK ministers are claiming that the British troops in Afghanistan have played a very big role in helping keep the number of people looking to flee to the UK at a minimum. This announcement came just hours after five more troops were killed. Phil Woolas, the emigration minister, said that if the UK and other countries...
Cocaine gang arrested after flour plant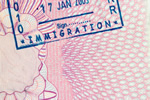 Millions of pounds worth of cocaine was stolen from a warehouse by a gang of dealers, unaware that police had earlier switched the shipment to flour. A total of eight people were subsequently arrested in the Manchester area over the seizure which was around 80 kilos of the drug, an estimated £3.2 million's worth. The bust was made by...
Immigration Minister in embarrassing Afghanistan claims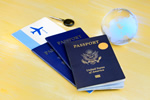 Phil Woolas, the minister for immigration, caused massive outrage earlier this week when he stated that British troops stationed in Afghansitan were helping to control immigration. The campaign in Afghanistan has been designed to help the crippled country build a democracy and to counter terrorism insist ministers who have reacted strongly...
Illegal immigration costs quantified after Mayoral statement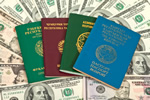 Migrationwatch, the immigration think tank, has released a new report which seeks to quantify some of the misunderstandings over the true cost of migrants. The report was made in response to a paper released by the London School of Economics earlier this year at the request of London Mayor Boris Johnson. When Johnson made the paper public...
British expat teacher murder suspect has plastic surgery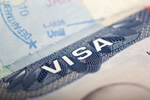 Japanese police have released images of what they believe the wanted Tatsuya Ichihashi now looks like after he had plastic surgery to change his appearance to avoid capture. Ichihashi is the wanted for the murder of expat Lindsay Ann Hawker, the teacher who was found in his Chiba apartment tied and naked in a bathtub filled with sand in...
UK Emigration Centers Asked to Stop the Detention of Children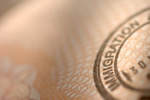 Over the past few years, the UK has been cracking down on its emigration policies as a whole. This has lead to a number of different changes in how things work. Some experts say that the number of asylum seekers that get turned down is on its way up, and this includes children. Reports show that there have been a very high number of...
Britain to continue restrictions on Bulgaria and Romania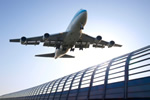 The government has announced that it will be extending restrictions on workers from Bulgaria and Romania until the allowed 2011 in order to limit the effects of the recession upon the UK. In an announcement made Tuesday Immigration Minister Phil Woolas confirmed that it will allow close to 25,000 Romanian and Bulgarian low-skilled workers...
UK asylum to be granted to Darfur survivors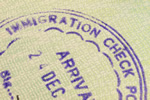 New immigration rules will see asylum seekers from the crisis in Darfur granted refuge in the UK. Under old restrictions, non-Arab Darfuris would not be afforded asylum in Britain because the situation at home was not considered life threatening. Now The Home Office has decided that Darfur survivors would face a real risk of persecution if...
Millionaire West was killed by Nigerian wife in Gambia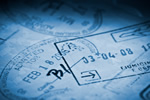 Retired computer entrepreneur William West was beaten to death by his young wife, Nigerain Kate Artori. The incident occurred in 2006 at West's beachfront house in Gambia where Artori apparently bludgeoned him with a cooking pestle before covering him in petrol and setting him alight. The charred remains of the body were located close to...
Former mercenary Simon Mann released in Equatorial Guinea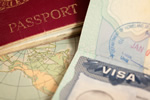 Equatorial Guinea has offered a full pardon to former mercenary Simon Mann for his alleged involvement in a failed coup plot in the West African country. Mann's family have said they were delighted with the decision. Equatorial Guinea's President Teodoro Obiang Nguema Mbasogo said that a full pardon based on humanitarian reasons was...
Home Secretary Admits Emigration Mistakes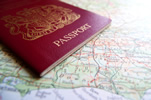 It now seems that Alan Johnson, the home secretary, has come forward and admitted that the government has made mistakes when it comes to handling emigration and counter terrorism. Johnson went on to say that the backlog of unreturned foreign prisoners and unresolved asylum applications was ignored for way too long. Many communities have...
France debates national identity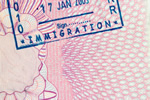 The French Immigration Minister has launched a new on 'national identity' in the wake of ongoing controversy over the government's immigration policy. Eric Besson, who has recently been a media headliner for actions around Calais' migrant camps, has announced the new debate which the opposition has called nothing more than pre-election...
UK singles sold themselves for scam marriages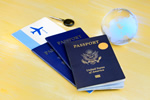 Bogus marriages have been arranged by a group of fraudulent gangsters who sold their status as singles to assist in illegal migration into the UK from a number of Ghanaian nationals. The UK Border Agency has announced that after seven months of investigations, a group of four people from Chadwell Heath and Dagenham have been convicted of...
Asylum seekers increasingly discriminated against in Wales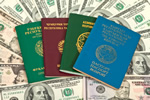 Wales is known as a friendly tolerant country which generally welcomes visitors and new residents. With a history of migration, primarily from England, Wales has always held itself up as a role model for warm integration. However, new research reveals that many asylum seekers have been the victims of racial abuse and a large number are...
Windows 7 to offer operation in 35 languages good news for expats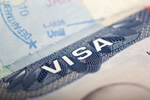 Expats worldwide should rejoice at the release of Microsoft's new Windows 7 package due primarily to one of its least acclaimed features. Amidst the hype surrounding Windows 7, and disappointment with Vista, the capability to change the operating system's language is a significant advance in technology that will have users in...
British Emigration Officials Under Fire for Escaped Rapist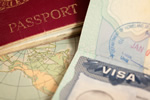 Reports now show that the Pakistan high commission has accused British emigration officials of keeping a rapist inadequately guarded. Just recently the "double rapist," Imtiaz Hussain, was able to escape from the Pakistan high commission in London. The British Officials were accused of failing to warn staff that the man was...
Political parties look to expat vote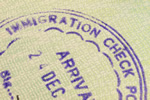 Recent immigration debates have seen a surge in support from politicians towards the expat community who have been reminded by both Labour and Conservatives of the importance of their vote. Traditionally expat voting has been somewhat idle but with the border debate hot on the menu their say is seen as increasingly vital. A little more...
Mother of six jailed for hiding terrorist information inside Burkha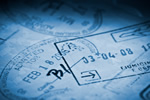 The Manchester Crown Court has found a 41-year-old woman guilty of possessing documents that could be used to aid terrorism. Houria Chahed Chentouf, originally from Morocco, was stopped by immigration officials at Liverpool John Lennon Airport last year and arrested the day after at a Longsight address in Manchester. The woman has been...
UK couple left stranded afer speeding violation in Spain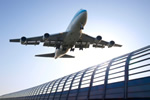 A recent incident involving British tourists forced to forfeit their car when they were unable to produce on-the-spot cash to pay for a speeding fine, has unearthed sharp criticism from British expats living in Spain. The tourist couple was driving through Spain in their hire car, when they were stopped by local police for exceeding speed...
Dubai in danger of implosion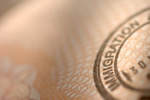 Dubai has long been held up as the byword for Arab cool, a prosperous oasis, literally, for both expats and tourists. The United Arab Emirates' largest and most glamorous city Dubai has truly been the stuff that dreams are made of. However, the recession has hit the Gulf city hard and for every 6-star hotel and high-rise corporate office...
Emigrant English Test Proposal Set to Fail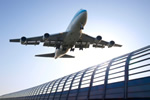 The UK government has just recently proposed to extend legislations that would actually require applicants for UK citizenship to take an English language test. The new proposals introduce additional advanced language tests for citizenship and settlement applicants. It also talked of new language tests for some people who have not even left...
UK taxpayers supporting foreign based children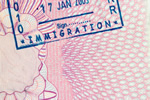 Treasury figures reveal that taxpayers in the UK are providing benefit payments for some 50,000 overseas children, mainly in Eastern Europe. The simple fact that if an EU nation worker is based in the UK then Britain will pay child-benefit tax to those left behind. The estimated cost according to latest Treasury numbers is over £20...
Immigration officials powerless to prevent fake student entries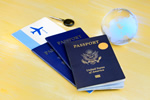 Despite the well publicised crack down on bogus registrations for UK-bound students, Immigration officials have claimed that the new rules are not working and that they are powerless to stop hordes of false registrars. The UK policy is that any non-EU students must apply through registered educational institutions and provide evidence that...
M&S Relaunched on the Spanish mainland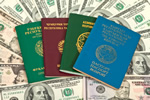 Eight years after departing Spanish mainland shores, retail giant Marks & Spencer has announced its return with the forecasted opening of a new store in the Andalusian city of Marbella. In 2001 M&S closed all of its Spanish stores save for the ever popular Gibraltar location due to the large British presence. The heavy expat...
Top tips for expat money transfers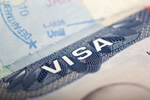 For those who live abroad or are considering becoming and expat, the issue of receiving regular payments from back home should be one of careful consideration. Receiving cash from the UK when based in a foreign country can often result in excessive transfer charges, bank fees and low conversion rates which can seriously impact on the value...
International students flocking to Australia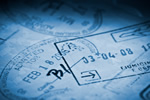 Chinese and Indian students are heading down under at ever increasing levels as Australia continues to offer a range of attractions for education. Foriegn students from India and Chinma who are headed to Australia for tertiary or high-school education have risen at the rate of around 38% per year for the past five years, a trend which...