January 2011 Emigrate News Archive
Archived Daily Emigrate UK News...
Emigration Officer Loses His Job After Putting His Wife on Terrorist List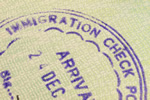 People have always used the saying, "leave your personal life at home." Well if this one emigration officer would have listened to that saying he may still have a job. Reports show that an emigration officer was fired after he tried to stick his wife on a watch list of people banned from boarding flights into Britain. Apparently the...
More Nigerians Arrested in the UK for Sham Marriages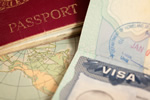 The UK Border Agency has just recently arrested ten more Nigerians over crimes that are related to sham marriages and emigration fraud. These arrests were made as the UK Border Agency looks to crackdown on illegal foreigners. The Nigerians that are found guilty could face imprisonment and/or deportation. However, nothing more will be known...
13 More Emigration Offenders Found in Wales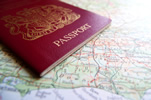 The UK Border Agency is catching more and more emigration offenders everyday. Reports now show that thirteen more emigration offenders have been caught following a series of raids all across Wales by UK Border Agency officers. The raids actually took place in Cardiff, Rhyl and the Amman and Swansea valleys on Wednesday. These raids were...
British Children Now the Minority in 2 UK Cities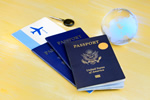 People used to joke about the fact that soon, whites would become the minority in some UK cities. Well for two cities in the UK, this joke has become a reality. White British children are becoming a minority in Birmingham and Leicester. This is due to the fact that these two cities are now being dominated by under 16s belonging to African,...
More Illegal Emigrants Attempt to make their Way Out of the UK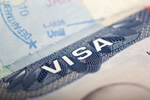 There are a lot of stories about illegal emigrants trying to get into the UK, but what about the ones trying to get back out. A lot of illegal emigrants finally gain access to the UK only to find out that it was not what they were hoping for, and thus, they try to go back home. Recent reports show that more and more people are now being...
Britain Still Planning to Limit Non-European Union Emigrants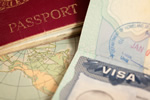 Despite all of the recent reports on emigration, the British government is still considering plans to reduce the number of emigrants coming to the UK from outside the European Union. This includes emigrants from such countries as India. In fact, India is one of their main focuses, because this is where most non-European Union emigrants come...
Every 2 out of 3 New Jobs go to Emigrants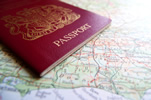 According to some new statistics that were released, 2 out of every 3 new jobs are given to emigrants. This news comes out just as Britain's jobless total hits the 2.5 million mark. This does include the 951,000 16- to 24-year-olds that are out of work. On top of this, the Office of National Statistics figures show that unemployment will soar...
Carrentals.co.uk Finds Itself Leading the Way for Social Media and SEO Marketing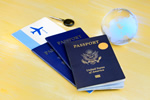 When talking about car hire price comparison sites, the first one that normally comes to mind is Carrentals.co.uk, and for good reasons. This site has recently found itself on the top of both SEO and social media marketing rankings, according to Greenlight. For those that do not know, Greenlight is a leading search engine marketing...
Emigration Minister says Asylum Seeker that Killed Girl in Hit and Run Should be Deported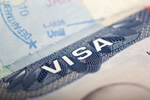 According to the emigration minister, the asylum seeker who killed a girl in a hit and run should be deported from the UK. Apparently the asylum seeker hit her in a car and left the girl dying in the road. The father of this girl has been working hard in trying to get the emigrant deported for his crime. He has now been given a major boost as...
British Boy Sees His Trip to Disneyworld Ruined by United Sates Emigration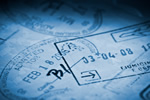 For a kid, a trip to Disenyworld is one of the best things that could happen to them. However, this dream trip for a 9-year-old British boy was brought down in flames by United States emigration officials. Apparently they refused to grant the boy entry, because they claimed that he was a flight risk. 9-year-old Micah Strachan was surprised...
Illegal Emigration Gang Found Guilty in Isleworth Crown Court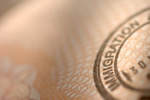 Reports now show that a gang from west London has been found guilty at Isleworth Crown Court following an 8 week trial. Reports suggest that the men were found guilty of helping illegal emigrants get into the UK via Heathrow Airport. This prosecution follows a 9 month investigation into a suspected plot to help at least 8 people enter the...
Reports Suggest Over 60,000 Asylum Seekers Are Missing in UK Emigration Backlog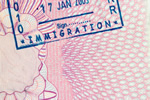 Recently there has been a report that suggests that an estimated 60,000 asylum seekers are missing after a backlog of UK emigration claims were stalled during processing. The UK emigration applicants will be left in limbo with their claims added to an already large pile of applications. Most of these applications are unlikely to ever be...
Home Affairs says UK Border Agency Chief's Bonus Should be Scraped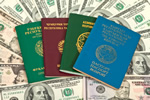 Now, according to the Home Affairs select committee, the head of the UK Border Agency should not be paid more than the prime minister. Thus, any bonuses due to be paid to senior Home Office officials should be scrapped, because the performance of the UK Border Agency is still failing to meet expectations. The Commons Home Affairs select...
Reports Show Asylum Children Still Being Held Unlawfully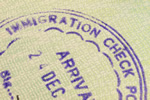 It now seems that the forced detention of the children of two failed asylum seeker mothers at Yarl's Wood emigration center has been ruled unlawful by the High Court. This decision now opens the door for the affected families to claim damages. It also comes a month after the government announced that it was ending the detention of children at...
Emigration Cap is Overturned by UK High Court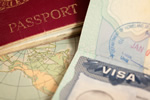 The UK home secretary, Theresa May, has now been said to have illegally bypassed parliament to bring in a temporary limit on all non-European Union workers, according to a high court judge. This brings a very unexpected end to an ongoing struggle. According to reports, the high court has delivered a fresh blow to Theresa May's plans. Two...
Romanian President Cannot Guarantee Border Security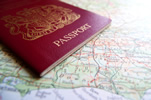 Recently the UK has been doing all it can to keep its emigration levels down. However, it now appears that there is a new threat to the UK's plan. This new threat comes after the Romanian president says that he cannot guarantee his border security. Due to this, fears have risen over an influx of Romanians trying to gain entry into the...
Asylum Seeker Stopped from Returning to Morocco and Threatens to Sue Britain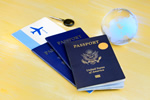 Reports now show that a failed asylum seeker is suing the UK Border Agency for locking him up for five years. Unlike other asylum seekers, he just wants to go back home. He does not even want to stay in Britain anymore. However, the UK Border Agency continues to block his return to Morocco. In this very odd case, it shows just how...
UK Emigration Cap Criticized by London Mayor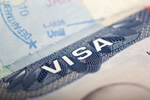 There are a number of people that have been really coming down on the UK's emigration cap. This includes officials and the general public alike. Well it now seems that yet another big name has started to make fun of the emigration cap. Recently London Major Boris Johnson put in his two cents on the matter. Johnson said that the UK...
Iraqi Emigrant Accused of Killing his Daughter Because She was too "Westernized"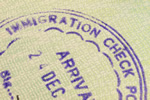 Reports now show that an Iraqi emigrant has been accused of killing his daughter, because he believed that she was too Westernized. He is now on trial in Arizona this month. Faleh Hassan Almaleki, age 50, faces life in prison if he is convicted. The case raises a lot of awareness around the world about these so-called "honor"...
North Wales Putting Illegal Emigrants in Jail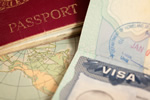 Reports now show that illegal emigrants are being jailed for up to a year over fraud scams. Apparently these illegal emigrants were trying to use fake documents to try and gain the right to stay in North Wales. So far, twenty offenders have been locked up after trying to pass off forged passports or other official ID documents. They were...