International residency schemes make emigrating easier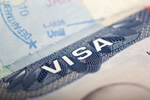 A decade ago, there was little choice as regards residency abroad for those with a reasonable nest egg to invest, but nowadays it's possible to choose between 20 countries' special offers.
Today, acquiring residency or citizenship in many attractive expat destinations is just a matter of buying property priced over a certain amount. Countries looking to bring an injection of capital into their post-recession economies have caught onto the potential of selling the security that every would-be expat dreams about.
The latest country to join the rush for foreign funds is Portugal, with its 2013 fast-tracked residency applications offered to property buyers willing to spend over €500,000 on a home.To date, 10,000 properties have been sold to foreigners as a result.
Malta entered the fray last year, with its controversial passport for property scheme involving a minimum investment of €275,000 in the upmarket northern and central areas and €220,000 in the southern region and Gozo. The island has no wealth tax, inheritance tax or capital gains tax on primary residencies, although overseas-generated income is taxed at 15 per cent.
The Spanish government is due to release its own version in the near future, aimed at non-EU property investors with more than €500,000 to spend, and Caribbean islands Antigua and Grenada have their own deal at US$400,000.The luxury hideaway of Mauritius's Integrated Resort Scheme allows residency status to those buying into several upscale resort developments at more than US$500,000, and its tax benefits are useful for the wealthy.
For the seriously high-net-worth migrant, Barbados is the place, allowing residency to those willing to spend US$5 million or more. The advantage is that once a suitable luxury pad has been purchased and tax residency opted for, all income from foreign sources is taxed at an mouth-watering 2.45 per cent.