Congress still to pass Russian trade bill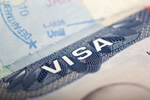 Business groups in the US are urging congress to remove Russia from the Jackson-Vanik law before going for a recess which lasts five weeks. The groups claim that if Congress leaves without amending the 37-year-old legislation then exporters in the US will suffer.
In August Russia is expected to become a member of the World Trade Organisation. However, the move requires that the Jackson-Vanik law is repealed. If this fails to happen then under the rules of the WTO Russia will be able to hike tariffs on US products.
Vice president of the National Foreign Trade Council, Dan O'Flaherty, described the situation as a mess. He is urging the president and Congress to act immediately and enact Russia permanent normal trade relations (PNTR).
He explained that if this does not happen then American companies will lose an advantage in the Russian market which it has taken the past 19 years to establish. Although both the Senate and the House committees have approved legislation which would amend the law they are stuck over a human rights bill.
If nothing happens this week, business groups fear that the issue will be pushed to a lame duck session. If this does not happen then the whole matter might not be revisited until the new year when there is the possibility that the country will be under a new president. O'Flaherty said that by then the prime commercial opportunities in Russia will have been snapped up by the competition in Asia and Europe.