Rights of overseas workers defended by Australian DIAC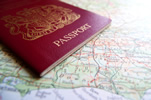 In a move to end the exploitation of foreign workers in Australia, the Department of Immigration and Citizenship has said that temporary sponsored workers must be given the same terms and conditions of other Australian workers. The department added that it would not accept excuses for underpaying workers from abroad or any other forms of exploitation.
During the financial year 2011/12 over 1,000 site visits were conducted, 125 of which were sanctioned and 14 infringement notices were given worth A$219,120. The department has also said that it is fully prepared to refer those failing in their obligations to the courts.
Last month saw the first sponsor go in front of the Federal Magistrates Court. Sahan Enterprises of Victoria was found guilty of two failures in its sponsorship obligations. For failing to keep adequate pay records and not paying equivalent terms and conditions the firm was ordered to pay a A$35,000 fine and court costs totalling nearly A$11,000.
The DIAC said that it would use the precedent to persuade other sponsors to comply with the rules or be prepared to face the financial consequences.
In a statement it accepted that the majority of sponsors complied with their obligations. However, the department is determined to continue campaigning against and penalising those employers who do not adhere to the rights of their sponsored workers.