Irish jobless rate hits rocket high 14.8% fueling mass emigration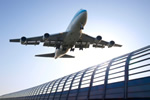 Ireland's jobless rate has reached its highest point since the nation's financial crisis started, damaging hopes aroused by improving economic figures that more jobs may be generated.
As the first rise in four years, the rate of employed people went up by 11,000 (a seasonally-adjusted number) during the last three months of 2011. However, data released yesterday showed a decline of 7,300 during the first three months of 2012.
This means the jobless rate, which has remained above 14% for 18 months, shot up to 14.8% from 14.5% during the previous three months, setting Ireland behind only Greece, Portugal and Spain, with the highest unemployment rates in the eurozone.
Conall Mac Coille, who is chief economist with Davy Stockbrokers, said some people had become overly optimistic about the fourth quarter rise. However, overall, the slowdown in the employment rate shrinkage continues. The pace at which employment is shrinking continues to dissipate, he added.
Last month, economists forecast joblessness at 14.1% at the end of 2012, which will likely fall to 13.5% by the end of 2013. Economists also said that another contraction in the labour pool, especially among people between the ages of 20-34, suggested that emigration was still accelerating.