Greek youth still dreaming of emigrating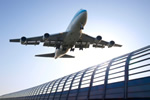 As reported by the Greek Reporter, Greek youth are again emigrating on a mass scale, seeking better opportunities and fortunes overseas. Although it may be occurring on a smaller scale than the mass migrations of the 1950s and 1960s—which were sparked by post-war poverty, the latest Greek exodus is a clear reaction to the country's fifth consecutive year of recession.
A recent study conducted by Thessaloniki University reveals how the majority of these emigrants, as well as those wishing to emigrate, are among the younger generations. Popular destinations include countries such as China, Australia, Russia and Iran. The drive to leave Greece seems to be curbed somewhat by a real dread of the unknown, as well as perhaps a dread of being separated from the family.
Another survey by Athens Parthenon University reveals that 7 out of 10 young Greeks wish to leave their recession-ridden nation in search of more opportunities, but less than 1 in 5 have actually taken the steps to prepare for a departure.
Conducted by the Focus Bari firm using a sample group of 444 people aged 18 - 24, the study reveals 76% of interviewees thinking that emigrating would be the most appropriate response to the impact of the recession. However, for the majority of them, the idea of leaving seems to be a dream which cannot be realised. Nearly 53% of those interviewed spoke of having considered emigrating, while only 17% admitted to having taken preparatory actions.