BBC to film UK immigrant lifestyle in NZ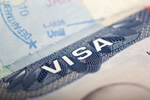 As reported by Voxy, the British Broadcasting Company (BBC) is ready to give New Zealand another burst of prime-time TV exposure to an audience of millions. The BBC will be spending five weeks filming in New Zealand for a long-running TV series called "Wanted DownUnder" – in which 'typical' UK families explore the prospect of beginning new lives in a far off land.
The five families involved will spend one week exploring the job market, housing options, schooling and social activities to get a better picture of what life might be like in New Zealand. The BBC will now be taking five UK families to the Greater Auckland area to show what their new lives might consist of.
Real estate agency Bayleys will be the primary property firm to showcase over a dozen homes to the families in their time in Auckland, through an 'open home' format. Bayleys previously collaborated with the BBC on various Wanted DownUnder episodes - showing homes to families wishing to relocate to the Christchurch, Wellington and Auckland regions.
The filming of Bayleys' 2012 listings has been scheduled for Auckland's North Shore, its western suburbs, the Whangaparaoa Peninsula, as well as the city's southern outskirts.