French emigrants courted in presidential campaign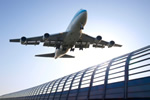 As reported by Bloomberg, politicians competing in the 2012 presidential election are paying more attention than ever to the growing number of French citizens who have emigrated overseas.
On March 15, the campaign office of France's President Nicolas Sarkozy rushed out a short video message to French voters living overseas, seeking to end the commotion over his proposal to levy taxes on citizens living abroad.
Nathalie Kosciusko-Morizet, who is Sarkozy's campaign spokeswoman, created a message that would assure expats that the new tax announced three days prior would only affect a tiny number of tax exiles. Expats do not have to worry, said the spokeswoman in the video. They represent France overseas and the fruits of their labour will not be affected, she added.
Sarkozy is not the only one courting all the 2.5 million French citizens living overseas. Francois Hollande, Socialist contender, campaigned in February in London, whose 300,000 French expats could make it France's 6th largest city. Sarkozy visited "Paris-on-Thames" during in the 2007 campaign, has watched the number of expat French double in the past decade, forcing him to pay attention.
About 500,000 expats have registered to vote from outside France for the 2012 election, up from 250,000 back in 2007 and 125,000 back in 2002, says Herve Heyraud, publisher of LePetitJournal.com, online publication for French expatriates.