New programme targets Australian immigrant engineers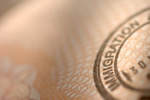 As reported by Migration Expert, a new programme focusing on technical training, workplace culture, job-finding skills and communication will be offered to immigrant engineers from Australia. The new programme will be carried out by a partnership between Engineers Australia and Navitas Workforce Solutions.
Currently, only 50% of foreign-born engineers working Down Under have jobs in the industry, compared to 63% of native Australian ones, reveals Engineers Australia statistics. There were nearly 9,000 foreign-born engineers in Australia in 2010, of which nearly 2,500 were on Australian temporary visas.
Catherine Chaffey, who is general manager at Navitas Workforce Solutions, says the main issue people from abroad have is comprehending the Australian workplace, including what they can expect in the local workforce and how to best fit in.
The programme will train a maximum of 20 participants every two months. The first course took place in Perth in January, in which participants from Iraq, Pakistan, China, Columbia, the Philippines, India and the UK joined in. It was modified from the professional year curriculum originally designed by the Australian immigration department to train foreign graduates of Australian IT, accounting and engineering.
The programme is available to all qualified engineers holding Australian permanent residency or work permits.