Hong Kong crashes out of its former reputation for liveability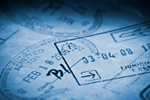 Former expatriate favourite Hong Kong is now crashing out of its high liveability ratings.
The latest expatriate survey is likely to shock expat professionals heading to Hong Kong for the next stage in their international career progressions. Once a favourite for talented international professionals, the city is now at its lowest point for 10 years as regards its liveability. Surprisingly, the fall isn't the result of Hong Kong's high cost of living but is down to typhoons, influenza outbreaks, unchecked pollution and continuing political tensions.
The iconic city's position in the survey fell 12 places from last year's results to a miserable 41st place, it's worst position in the last decade. To make matters worse, its rival Singapore came out at top place yet again, thus marking its 17th year as top city. It has to be said that Hong Kong's severe air pollution problems are a disaster for expats and citizens alike, but they're actually getting worse year by year and are now as bad as the smog common in developing countries' cities such as Bangkok and Manila. The recent hit by Typhoon Mangkhut, the most powerful typhoon to hit the islands in 73 years, may have been the worst ever as records only began in 1946.
In addition, health risks caused by the city's high population density are contributing to its fall in popularity amongst expatriate professionals, even although healthcare facilities in general are excellent. The seasonal influenza outbreaks don't help when liveability is under question, as week-long school and childcare centre closures can create havoc in expats' working lives. As with every other expat destination on the planet, it's a matter of choice, with the choice between Hong Kong and Singapore now a total no-brainer for ambitious, talented expatriate professionals.