Co-living spaces versus finding rental accommodation in Singapore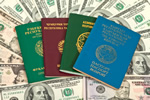 Co-living spaces are now the most popular way for millennial expats to get accommodation in relative comfort as well as instant friendships.
Basically, co-living spaces are apartments with the bedrooms rented out individually and common areas such as living rooms and kitchens. Rentals include maid service, wifi, utilities and modern furnishings, and the sense of community and a ready-made social life helps new expats in town to adjust to unfamiliar surroundings and cultures. Rates vary according to location, access to bathrooms and room sizes, and individuals can live in attractive areas without having to pay extortionate rents.
For example, a cheap co-living space in Singapore will cost between S$900 to S$1,200 monthly, with the upscale version including a large room coming in at as much as S$2,800, still cheaper than renting a small apartment in a fashionable area. Another advantage is that more flexible lease terms apply to co-living spaces. To be fair, even in expensive Singapore, finding a suitable, smaller apartment and sharing it with a friend can, in some areas, work out even cheaper than a co-living space. The median rental charge for a three roomed flat is between S$700 and S$1,200, plus extra charges for utilities, cleaning charges and suchlike.
As usual in the world of real estate, it's all about 'location, location, location', with even the smallest flat in fashionable, central locations costing more than most millennial expats would care to pay. Although it's a good alternative, especially for new arrivals, co-living obviously isn't for everyone, especially as what passes as unsocial hours for some is the best time to work online, whilst other occupants in daytime jobs work normal hours and need their sleep! For expats arriving to take up a job or start a business, the convenience of moving straight into all-found accommodation is another useful aspect of co-living.