New international school in Guangzhou seeks qualified expat teachers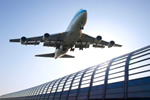 Expat teachers already in Hong Kong are now in demand in Southern China as leading international schools open more campuses.
China's Greater Bay Area is popular with tech experts due to its flourishing industry, and is now setting itself up as a centre of international standard education. The province of Guangdong has seen some 30 international schools set up in the region, with another about to open in Foshan. The British recently-arrived Lady Eleanor Holles School is now looking for between 80 and 90 international school teachers already working across the water in Hong Kong. The school's head teacher Heather Hanbury told local media teachers from Hong Kong are being given preference as they are already familiar with the area.
The bay area is now a foreign talent magnet for qualified professionals in a number of fields, with opening up international schools by the dozen a strategy to attract expat families to the region. It's as yet unclear as to exactly how the bay area will develop and which specialisations will be focused on, but amenities for newly-arrived expat talent will be in place as soon as is practicable, with Western-style education one of the most essential.
The majority of schools will offer an English language curriculum, focusing on the style and content of similar schools in the UK. Headmaster of LEH school Steve Allen insists the educational facility will be all about education, unlike many of the international schools in the immediate vicinity. Many other schools, he says, are backed by Chinese property developers and don't have the close links to the UK and its private education system enjoyed by LEH. Allen adds the school will open to students from the area's international community as well as students with dual nationality, Taiwan passport holders and those with passports issued by the Hong Kong and Macao Special Administration Regions. All applicants, he said, must have fluent English.